Magsafe Accessories For iPhone 12
Magsafe Cases, Chargers, and More.
Each year the release of the latest iPhone generation always sparks excited conversation among Apple users across the world. This year was no exception when Apple announced the iPhone 12 during their fall summit this past October.


Many noteworthy upgrades were made to the latest iPhone models. But the one feature that stood out the most was the addition of Magsafe to all four iPhone 12 models.
You might be wondering, what is Magsafe? And why should I be excited about it? Magsafe is a patented magnetic technology that Apple originally designed for the MacBook Pro to allow for magnetic charging connection. Apple has since phased Magsafe technology out of their MacBook Pro series and reintroduced it with the iPhone 12.


The addition of Magsafe technology in the iPhone 12 opens a whole new world of possibilities for accessories and magnetic attachments. Apple and other third party manufacturers have already created their own line of Magsafe accessories. Here is a breakdown of the top 5 must-have Magsafe accessories for the iPhone 12.
Magnet Enabled Case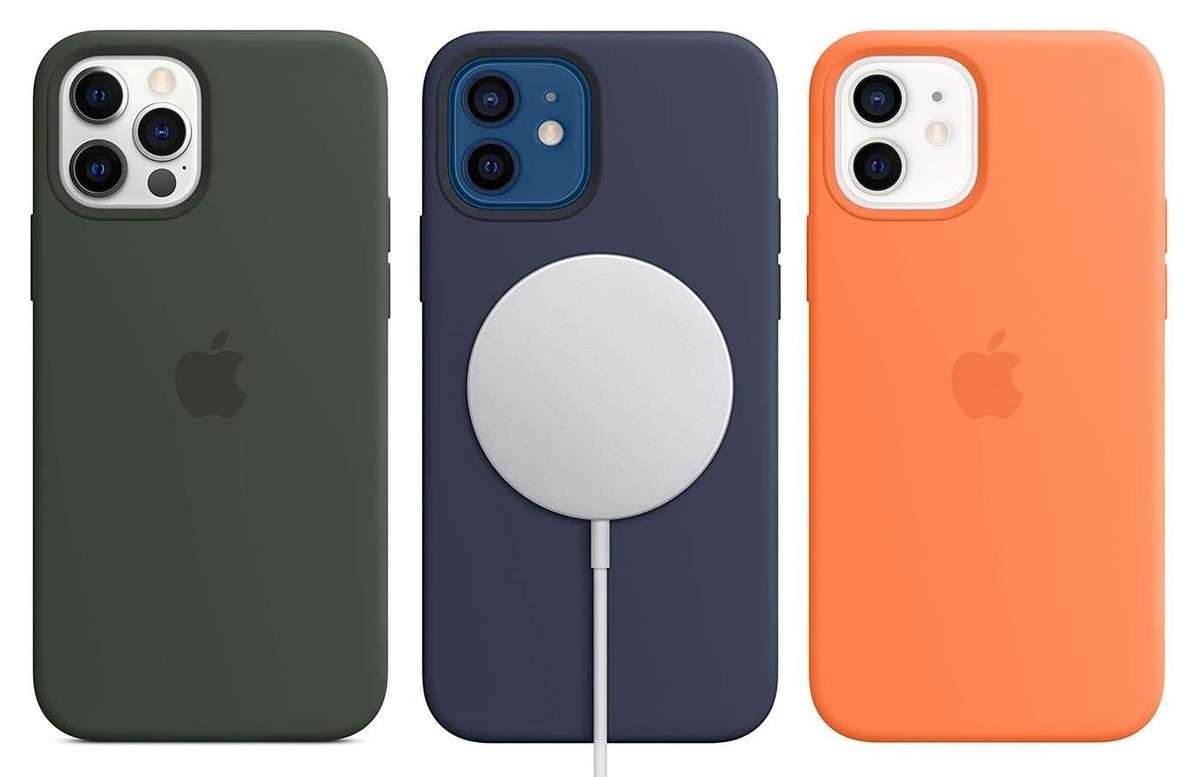 Magsafe Case by Apple

When choosing a case for the iPhone 12 it's important to go with a magnet enabled case in order to maintain connectivity with other Magsafe accessories. If the iPhone 12 case is not magnetically enabled it's very likely that the case will be too thick for the magnetic field to extend beyond the case. Essentially rendering Magsafe useless.
Apple released a line of silicon, leather, and clear magsafe cases. Both the silicon and leather cases come in an array of colors which allow users to mix and match between their cases and other accessories. However, if you're someone who looks for a case with more protection for the camera and front glass, the Magsafe cases by Apple might not make the cut.
SANDMARC Pro Case

SANDMARC recently released a line of magnet enabled cases for each of the iPhone 12 models from the iPhone 12 Pro Max to the iPhone 12 Mini. The sleek and minimalist design of these cases make them the perfect accessory while still adding extra protection.
The SANDMARC
Pro Leather Case
is crafted from premium brown leather while the
Pro Case
is designed with a multi-layered rubber texture for better grip. Both the Pro and Pro Leather Case boast a magnet enabled design with aluminum threading for camera protection and a microfiber inner lining with metal buttons.
Magsafe Wallet
The iPhone Leather Wallet with Magsafe is designed with both style and function in mind. Enabled with the same patented Magsafe technology as Apple's Magsafe Case, the Magsafe Wallet snaps into place on the back of the iPhone 12 or a magnet enabled case such as the Apple Magsafe Case or the SANDMARC Pro Case.
The Magsafe Wallet can hold up to three cards and is shielded to keep your credit card information safe. The Magsafe Wallet is crafted from European leather and comes in four different color options including blue, yellow, brown, and black.
Magsafe Chargers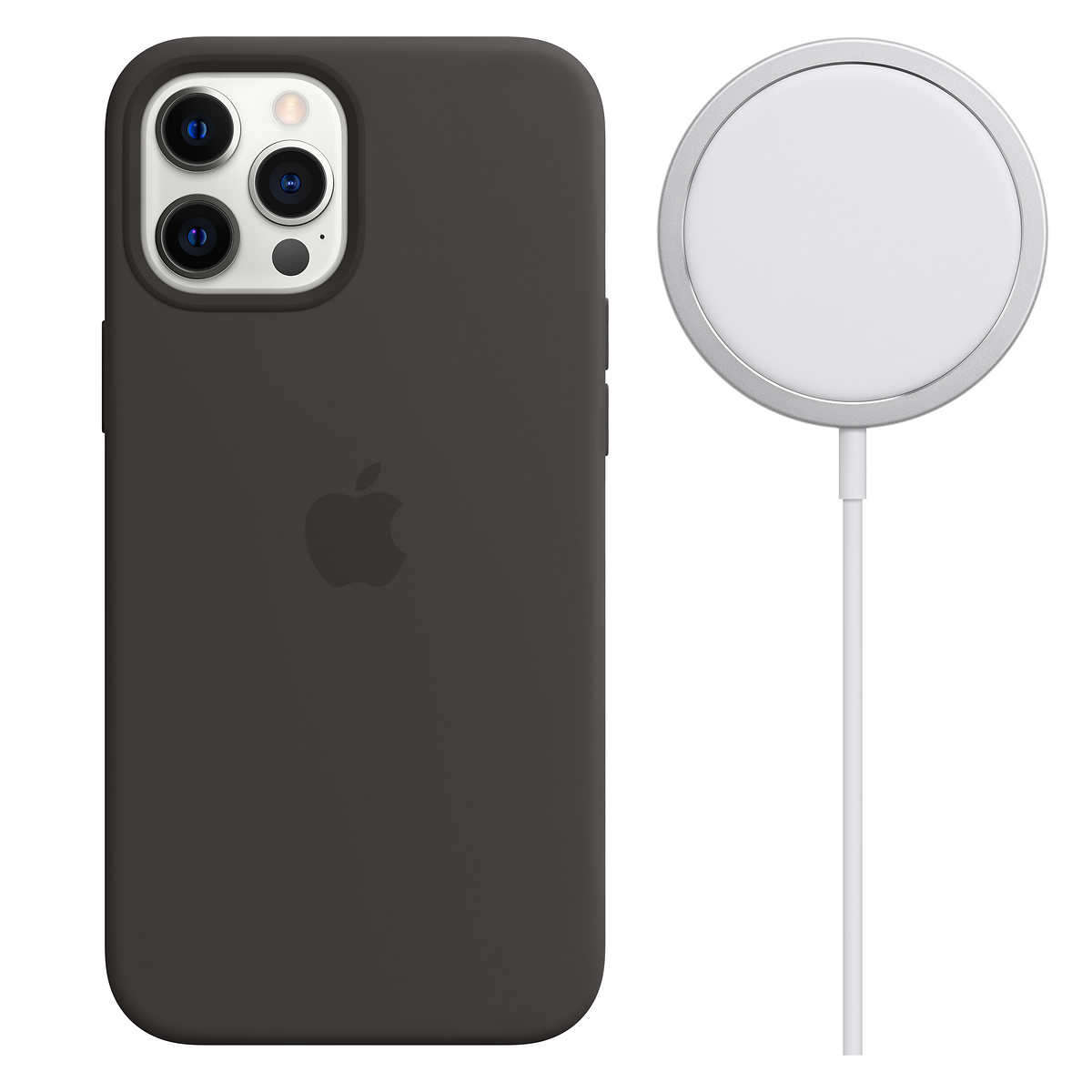 Magsafe Wireless Charging Pad

Magsafe was originally designed for the MacBook Pro to reduce the risk of accidentally damaging your laptop by tripping over the charger. The Magsafe charger used magnets to secure the charging connection rather than a female input jack. Thus eliminating the risk of tripping over your charger and pulling your laptop with you.
Apple released its first wireless charging pad back in 2017. However, the new Magsafe Wireless Chargers come with significant advantages over the previous charging pad design.
The magnetic force between the iPhone 12 and Magsafe Wireless Charger create a seamless connection which perfectly aligns the charging coil. A Magsafe charger can transfer 15W of power compared to a 7.5W power transfer of a traditional charging pad.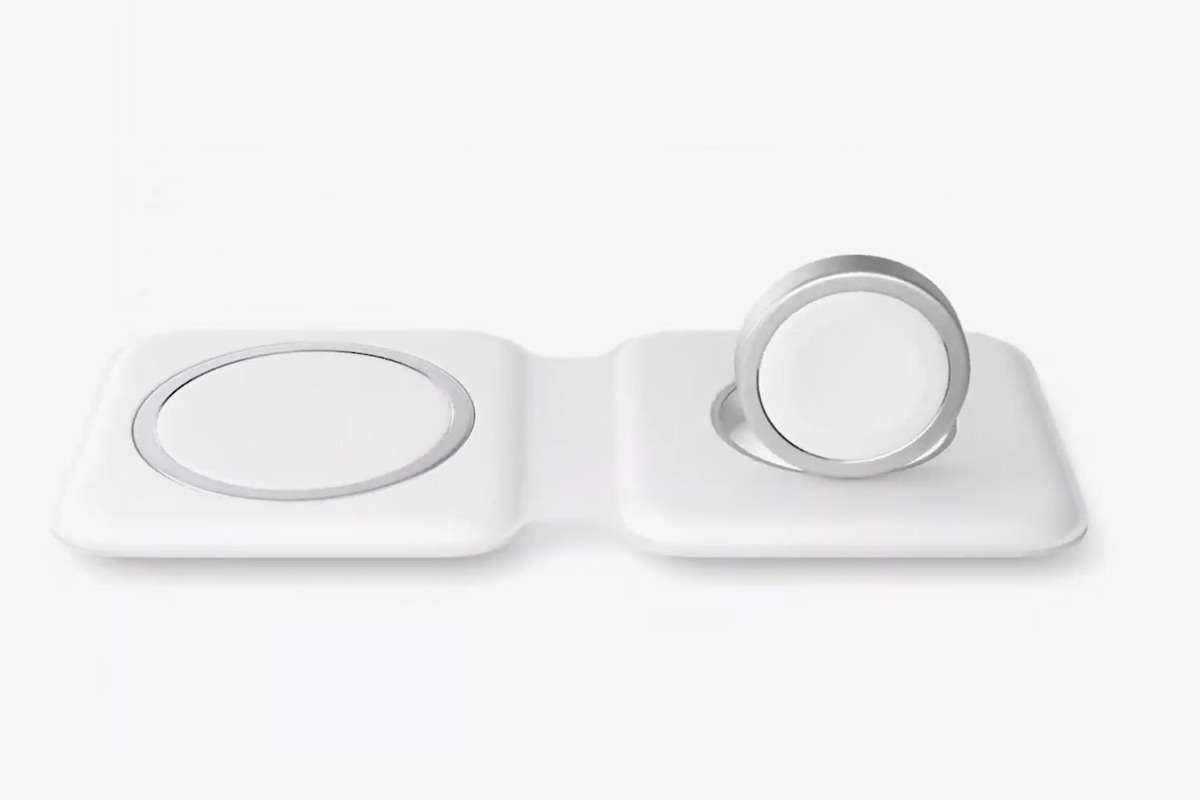 Magsafe Duo Charger

The Magsafe Duo Charger is designed with two charging pads which can be folded over one another for a more compact size. This charger was created for Apple users who want to charge their iPhone, Apple Watch, Wireless Charging Case for AirPods, and other Qi-certified devices.
The Magsafe Duo Charger has the ability to simultaneously charge both devices up to 14W. However, that type of charging power does require a 27W USB-C power adaptor which is sold separately.
A New Ecosystem
Magsafe has created a whole new ecosystem for iPhone accessories. The seamless connection created by the magnetic design of these products is a true testimony to Apple's commitment to user experience.