6 iPhone Video Hacks You Need to Know

Shooting a video on your iPhone doesn't have to be difficult.
But with the right gear and editing tips, you'll be filming like a pro in no time!
How to Take a Video on Your iPhone
Open your iPhone and select the camera app. Then swipe left to enter video mode & simply tap the red button to start recording.

For a Slow-Motion video swipe left again & swipe another left to access the Time-Lapse mode.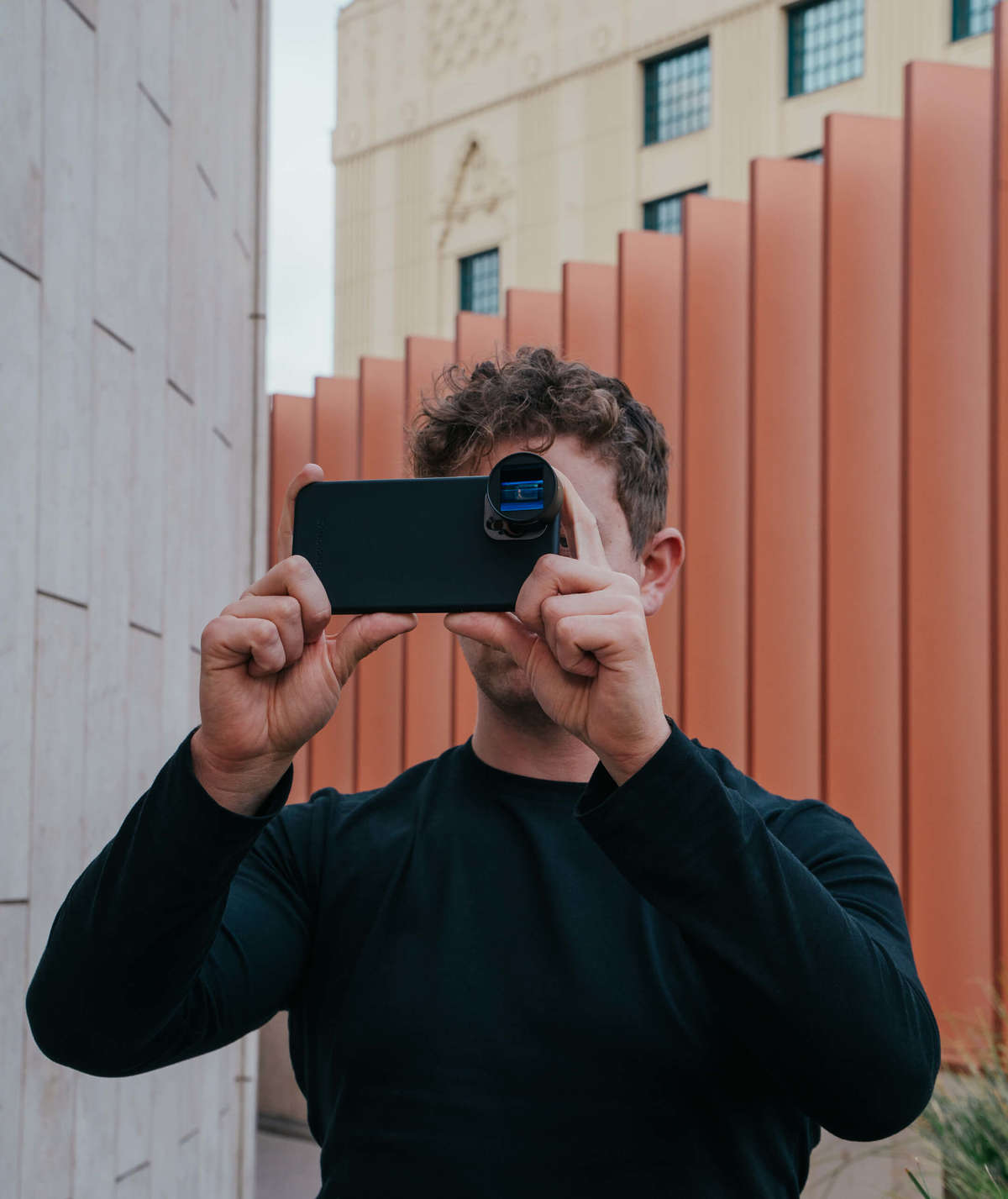 Adjust Settings
Always adjust your iPhone settings before starting your video. Click on your settings app & go to the camera. Click on record video & set it to 4K at 30 fps.
Cinematic Video: iPhone Edition
A cinematic video is a video or film that portrays the same characteristics as a quality motion picture.
These characteristics include a selective focus on the subject and applying depth-of-field effects for that soft, blurred bokeh effect in the background.


To create a cinematic video on your iPhone, first go to the settings and adjust the video to 24 frames per second. Frames per second (FPS) is a unit that measures display device performance in video captures and playback and video games. 24 fps is very similar to how humans view motion, and therefore, will appear very smooth with fluid motions that your audience will find cinematic!


If you have the latest iPhone model, iPhone 13/iPhone 13 Pro/iPhone 13 Pro Max, on the camera mode you can swipe left past video mode and access cinematic mode.


On cinematic mode, you can enable brightness levels by swiping up to uncover the exposure settings. This is where you are able to adjust the amount of light you want to show in your video.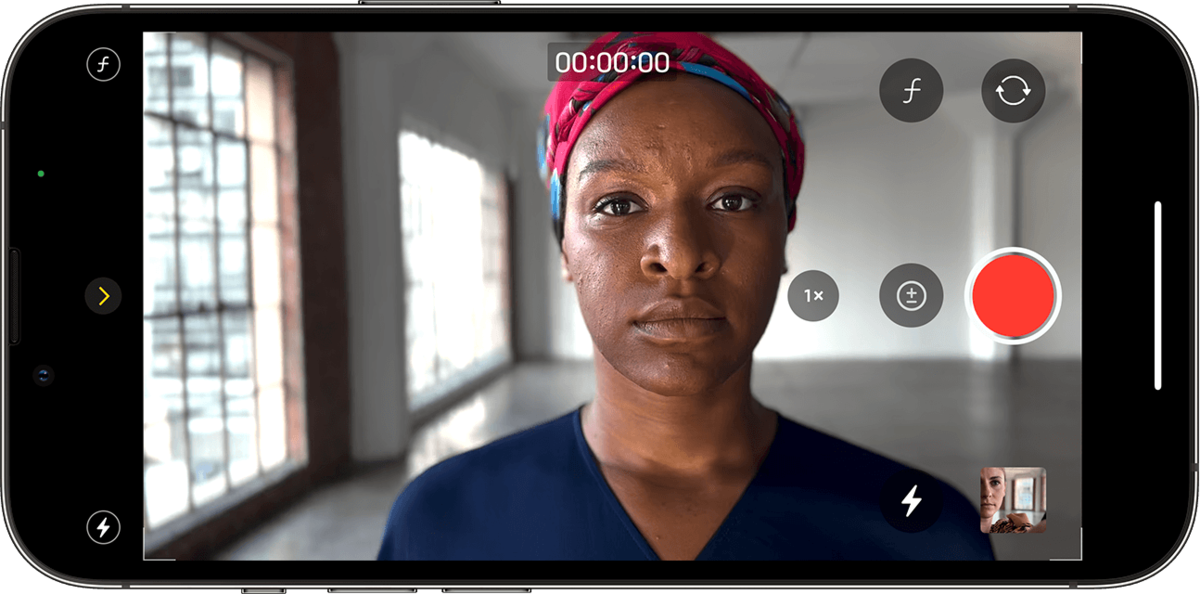 Stopping a Lens Down on iPhone
F-stops and aperture can be confusing to many so lets break it down!


Large apertures allow a lot of light into the lens of the camera, and create images where the subject is very clear and the background is blurred. This is great for shallow-focus portrait photography. This is what you see in "portrait mode" on the iPhone. A large aperture would be something like an F stop of like f/1.4.


If you do NOT want want a blurred background, and want a more sharp all-over image, you need a smaller aperture. Then you are getting less light into the camera. A smaller aperture would be an F-stop of f/11.0.


If you are unfamiliar with these setting... experiment! Play around with all the F-stops and see how the image changes!
This will come in handy when dealing with glass or leaves & you want to show sharp edges on cinematic mode without it blurring in the background.
iPhone Video Tips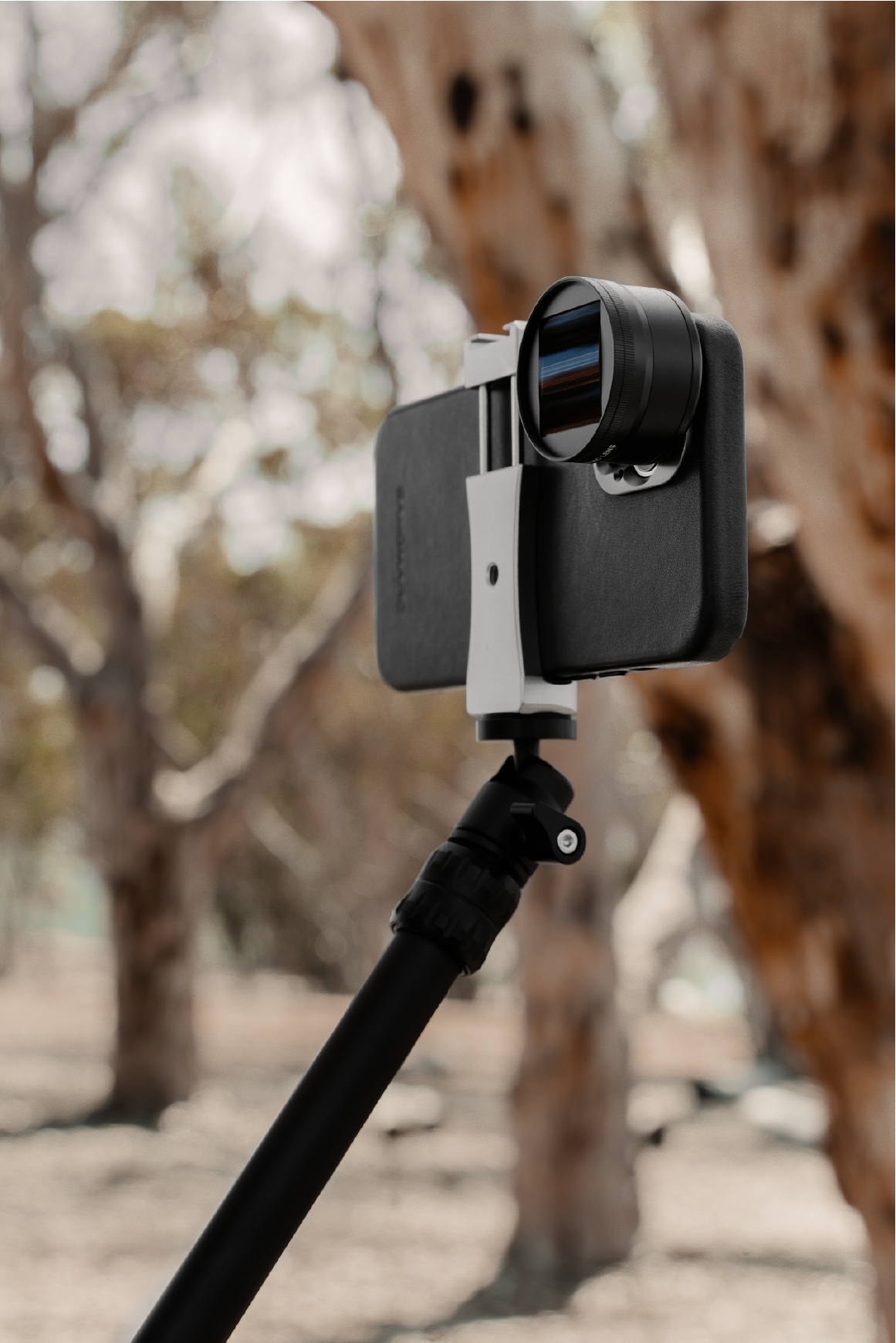 iPhone Filming Tips
Always shoot horizontally when you're filming a video on your iPhone. A landscape video is compatible with all video editing apps and can be easily displayed on a tv or computer screen.


Avoid shooting vertically, because it is not compatible with a lot of apps. Oftentimes it causes a black frame to appear that covers most of your video.


Stay clear from using the iPhone's digital zoom. Instead physically move your iPhone closer to avoid distorting the resolution.


Use the iPhone's exposure lock. Simply tap & hold on the subject's face and the lock will be activated. Then tap on the sun icon and scroll down for a darker look or scroll up for a brighter look.
iPhone Video Setting Tips
Choose your settings wisely. If your in a lowlight situation and you're not planning on filming a slow-motion then switch to 4K at 30 fps.
For Slow-motion videos shoot 120 frames-per-second (fps) at 1080p resolution or 240 fps at a reduced resolution of 720p.
The iPhone 8 - iPhone 13 Pro Max can all shoot 4K at 60 frames per seconds. Creates smooth motions within your video. Can be slowed down, if you're filming a slow-motion video.
For having the best sharpness in your video, always keep your video resolution at 4K.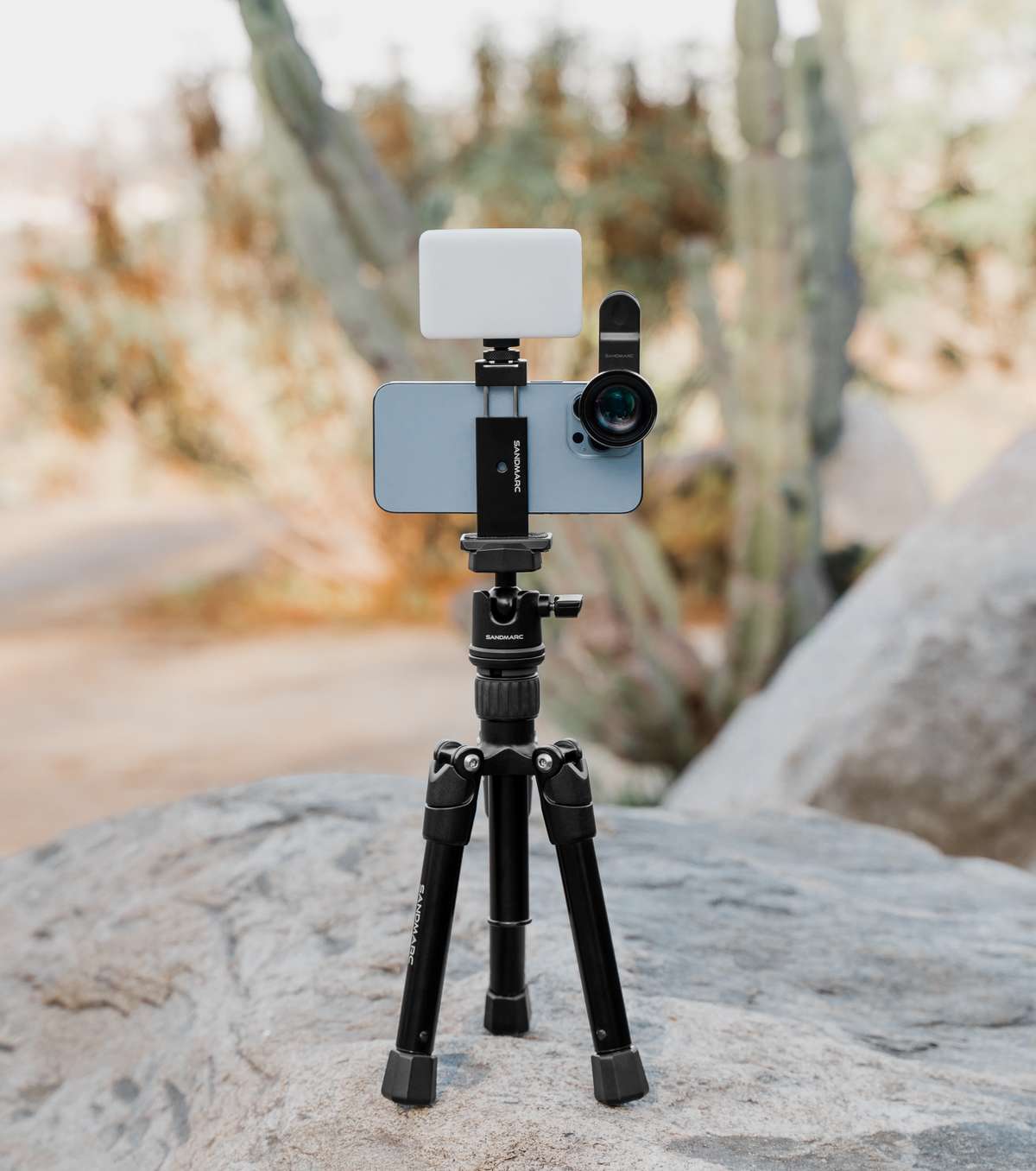 Pro Tips:
Always film while using a stabilizer, like a Motion Dolly, Tripod, Film Rig, or an iPhone Pole for mobile filmmaking. These tools all provide stability while shooting your video. It gives you freedom to move around while filming and to avoid an unstable & shaky video.
If you're in a low light situation use additional lighting to light up your video, check out the Prolight collection.
If your phone has a dual lens and your wondering which lens to shoot with, always go with the Telephoto lens unless you're in lowlight conditions or want to show off the background. Then go with the Wide lens.
Video Editing Apps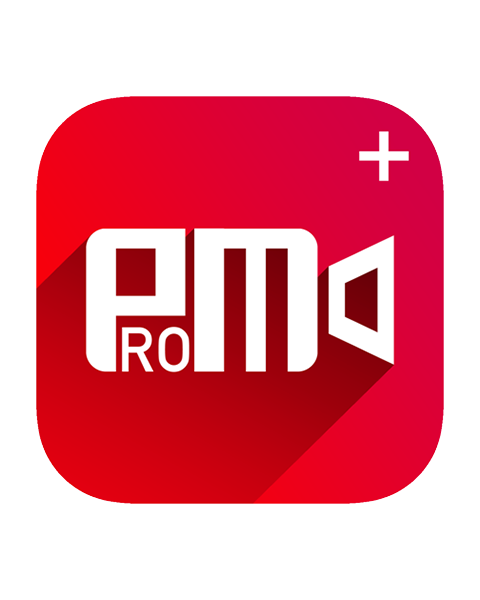 Easy to use editing app for you iPhone or iPad. You can manually control your settings by adjusting the exposure, focus, frame rate, and other parts of your video.

One great feature of this app is that you can take better control of your video's lighting. In order to avoid colors from shifting while filming tap the white balance button on the homepage of the app.

Make sure to turn off true tone and select the lighting option that suits your current lighting conditions.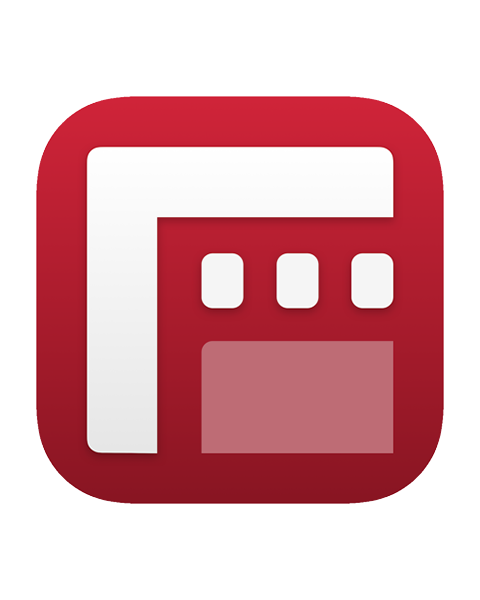 A Cinema video camera app for iPhone. One of the most progressive filming apps with high tech features. Many people use this app for professional content.

Filming with Filmic Pro offers a variety of cinematic film effects as well as lock shooting. The app helps with color and focus controls, while also giving you a wide range of options and flexibility while filming.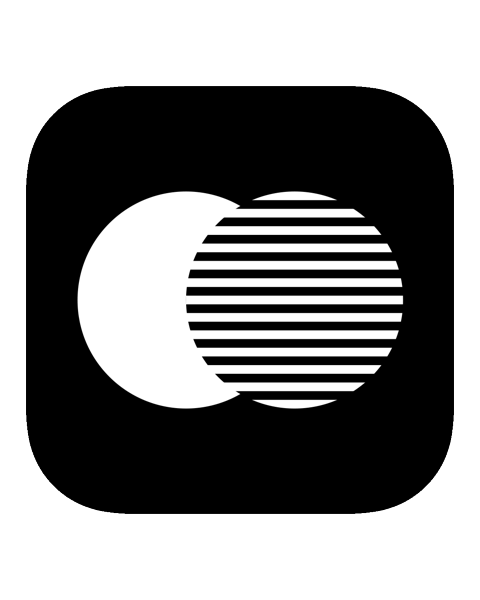 The perfect video app for iPhone users who have the iPhones 12 Pro Max and older. Offers cinematic mode, the same version on iPhone 13, for all iPhone models.

The app's capabilities focus on cinematic video effects. Helps provide deeper knowledge on dual lens camera's, LiDAR, & front face camera's.


iPhone Video Gear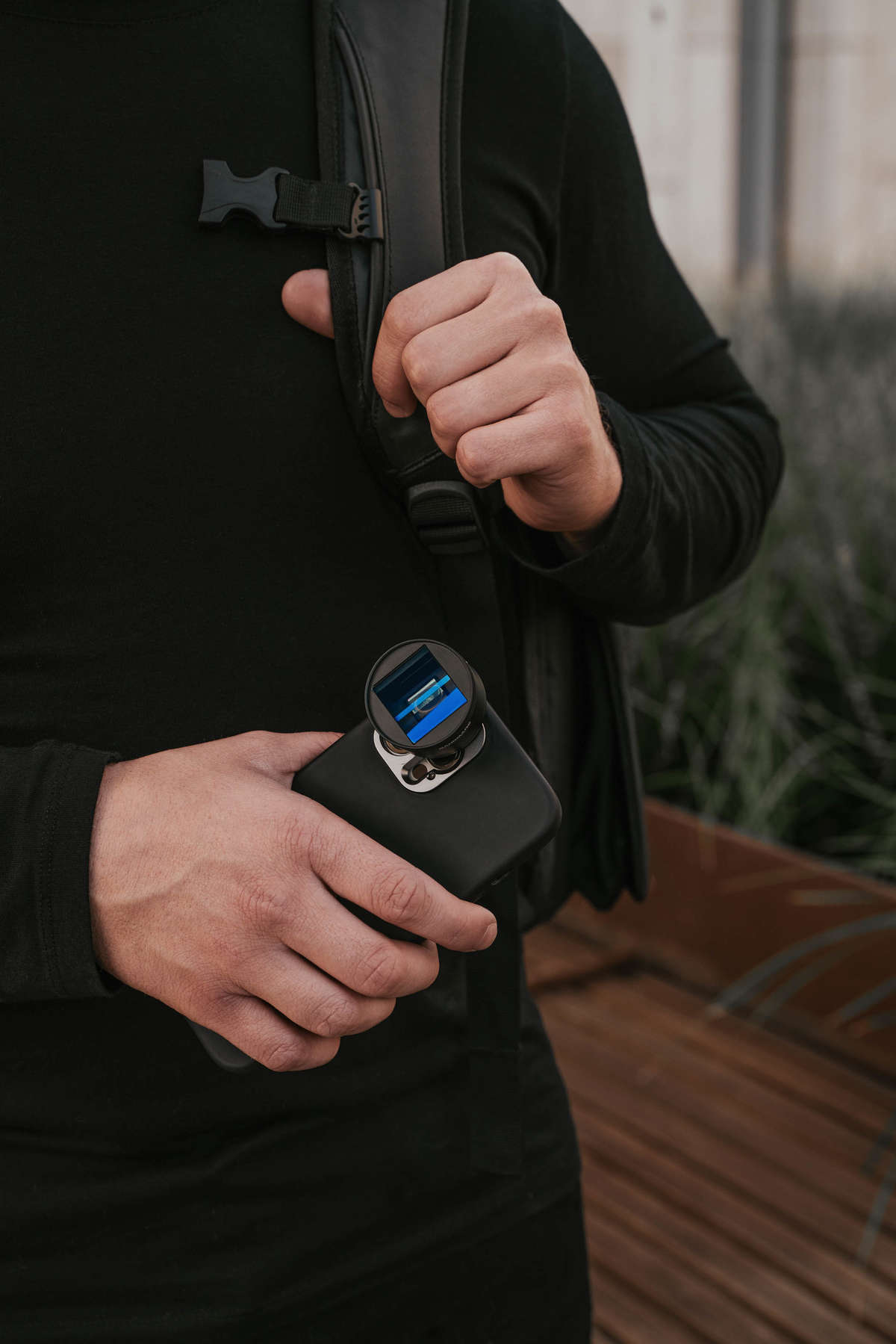 Capture Cinematic Footage
Are you a serious filmmaker? Then this is the lens for you!
The
Anamorphic Lens
has an ultra-wide aspect ratio & a horizontal lens flare.
What makes this lens stand out is it's unique oval shape that allows you to get the most out of your camera. Through capturing more horizontal data & squeezing the image.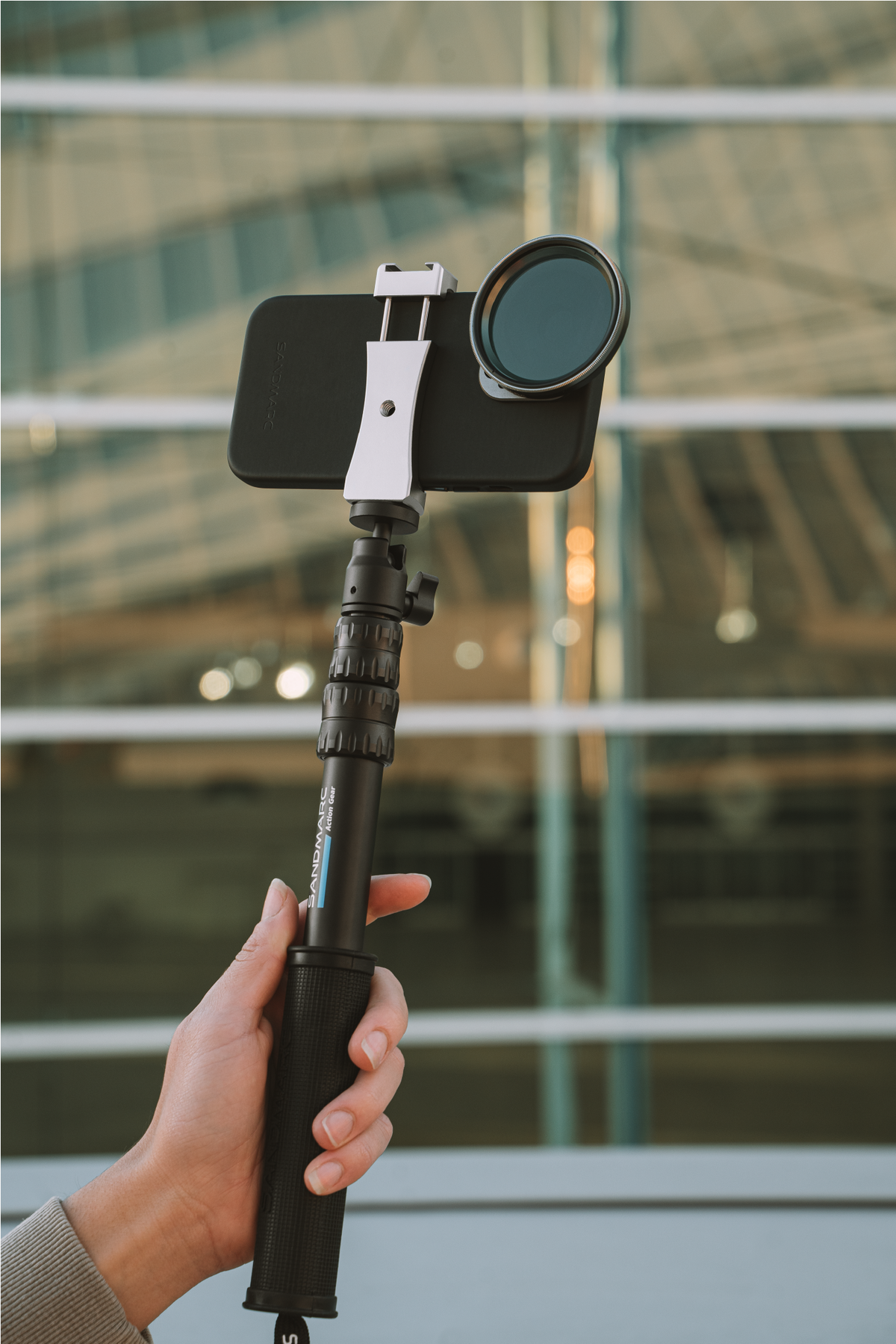 Action ready gear for iPhone & GoPro.
A stabilizer product made to achieve higher cinematic footage, ariel shots, and lower angles.
The
Film Edition Pole
is great for fast & slow movements, as well as for vlogging.
Tripod - Compact & Pro Edition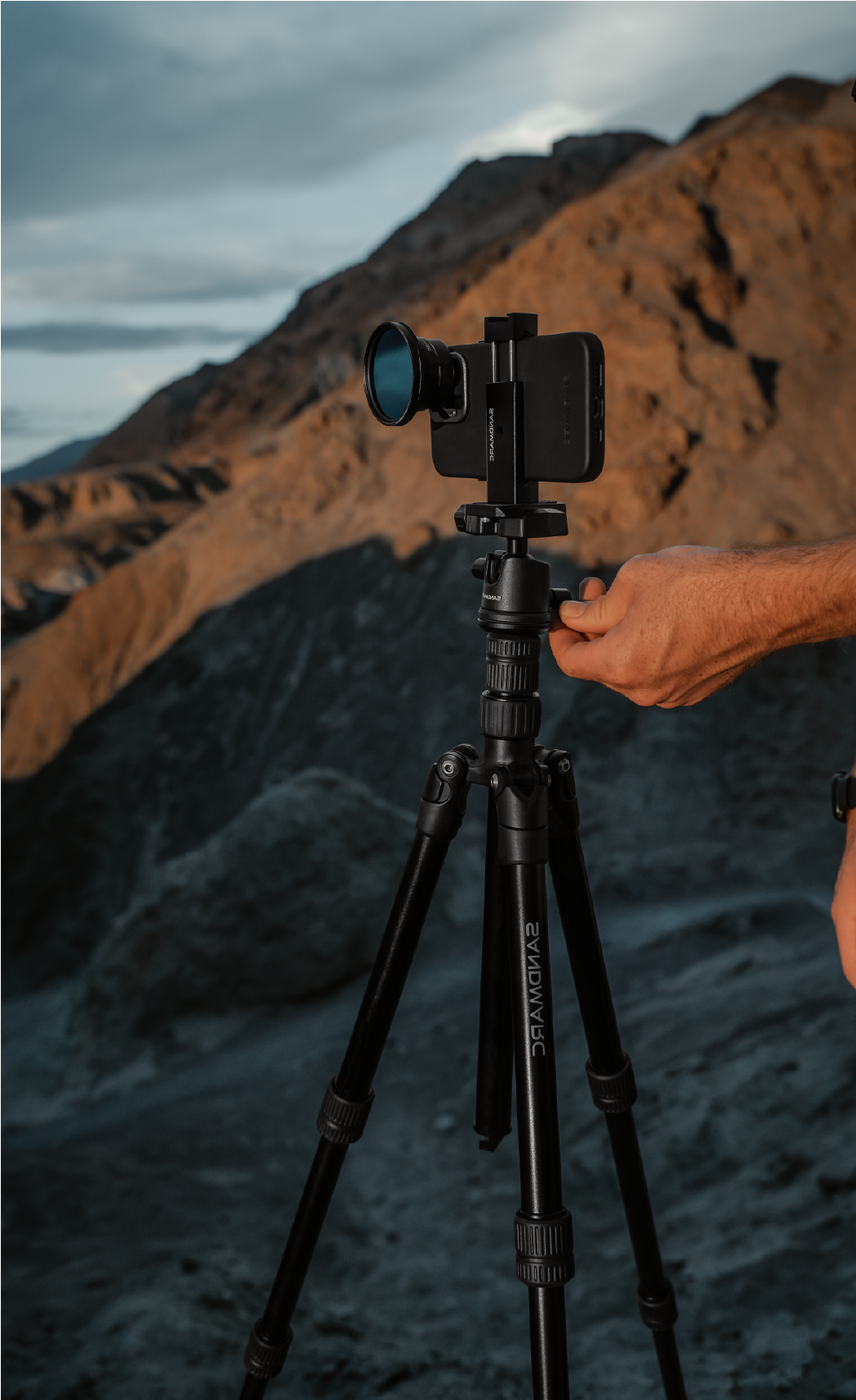 Versatile Tripod for iPhone
The
Tripod
is going to be one of the most efficient stabilizer product's for long exposure footage as well as time lapses.
Both tripod's are compact & lightweight.
Compatible with all SANDMARC
Lenses
,
Filters
, &
Light Collection.