Osmo Mobile 3 vs Osmo Mobile 2
The all new DJI OSMO Mobile 3 is lightweight, foldable gimbal packed with new intuitive functions — but is it worth the upgrade? The answer might be yes if portability, one-handed control, and dynamic intelligent features are what you need in an iphone gimbal.
FOLDABLE. The most noticeable feature of the Osmo Mobile 3 is its lighter weight, foldable body, that can comfortably fit into a coat pocket, backpack, or even into your pants pocket, but that may be a bit of a squeeze.
BETTER BALANCE. Thanks to a newly designed phone holder and simplified roll axis balancing has never been quicker and easier. In the past, heavier phone + lens combinations would require a counter weight, but with the Osmo Mobile 3, all SANDMARC lenses are fully compatible and do not require a counter balance.
ERGONOMICAL. The overall ergonomics are more intuitive, allowing you to switch modes, track objects, and make adjustments, all without taking your eyes of the subject.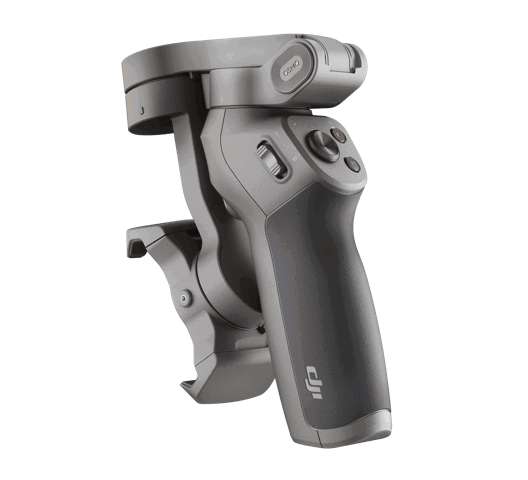 GESTURE CONTROL. The most advanced technology built into the Osmo Mobile 3 is most likely gesture control. By throwing up a peace sign, or raising your palm you can start tracking or taking a selfie. This is a valuable function for vloggers, or creators who often roll solo.
SPORT MODE. The Osmo Mobile 2 would sometimes struggle to keep up with fast paced action, but with the addition of Sport Mode, it does the heavy lifting for you when tracking quick moving subjects.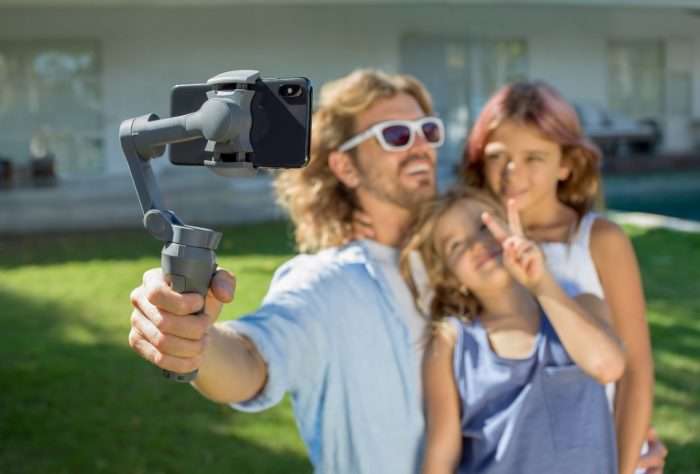 RELIABLE TRACKING. By using an updated visual algorithm, recognizing people and significant subjects is more reliable. In other words, the tracker won't get as easily distracted.
STORY MODE. If your content uses a lot of creative camera techniques, the new story mode offers a variety of cinematic templates. The benefit of this mode is to reduce the timeline between filming, editing and sharing.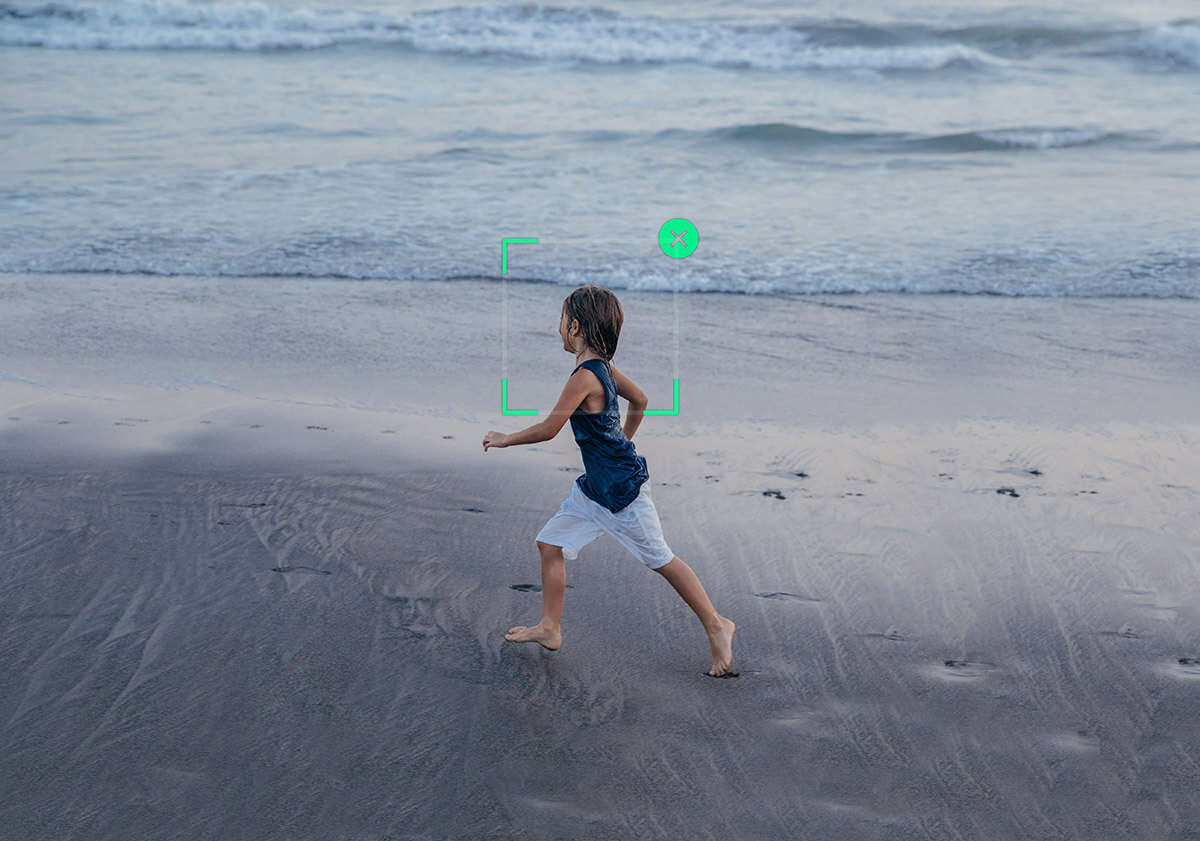 LANDSCAPE/PORTRAIT ADJUST. With the touch of the M button you can rotate your phone from landscape to portrait, and it won't require to unscrew anything or rebalance the device. Rotation is done in less than a second.
STANDBY MODE. If you get a message that you need to check while using the gimbal, you can hit standby mode, and after you fold the gimbal, you can use your phone as you would normally.


QUICK MENU. If you need to check your footage, or change the shooting mode, you can hit the M button and it will give you access, without having to touch the phone.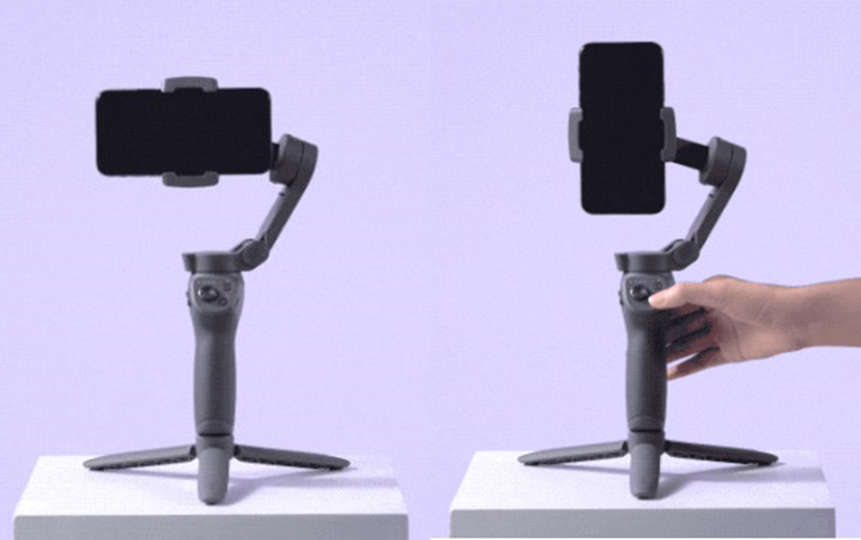 5.0 BLUETOOTH. The Osmo Mobile 3's bluetooth connection is now compatible with 5.0 bluetooth, versus the Osmo Mobile 2 which is connected to 4.0. Believe it or not 5.0 is actually a two times faster connection.
UNOBSTRUCTED PORTS. The new Osmo Mobile 3 design doesn't impede your phones charging or audio ports, allowing you to charge while shooting, or attach an external mic.
BETTER SLOW-MO. The Osmo Mobile 2 could only capture 1080p at 120fps, whereas the Osmo Mobile 3 can now capture 1080p at 240fps, offering you much more cinematic slow-mo.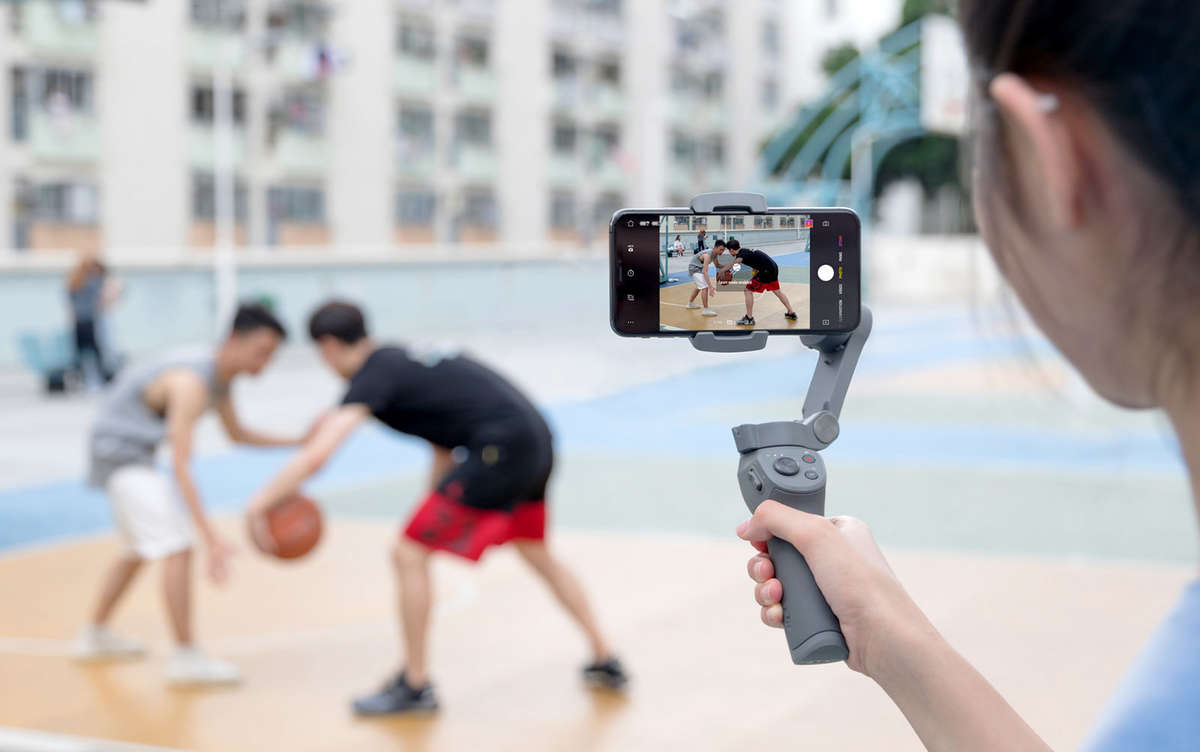 There's a lot of compelling reasons to upgrade to the Osmo Mobile 3. While both devices are extremely powerful smartphone gimbals, the Osmo 3 is a huge jump in physical and intelligent dynamics. But perhaps the most compelling factor of all, is that at a price point of $119 USD, the Osmo Mobile 3 is actually less expensive than its predecessor *gasp*.