SANDMARC introduces Creator Grip for iPhone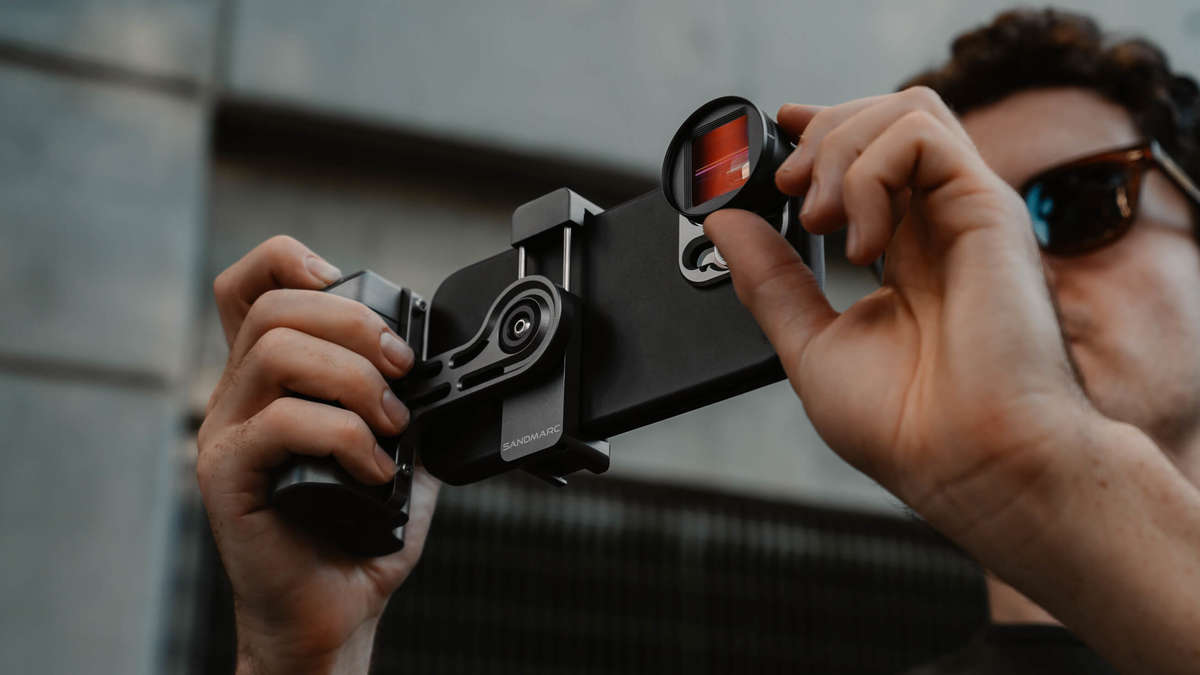 San Diego, California —
SANDMARC
, a brand specializing in designing products for photographers, filmmakers and travelers, launching its latest product, the Creator Grip: An ergonomic handle crafted from precision-engineered industrial aluminum that turns the iPhone to a sophisticated camera.
Camera Ergonomics
Attach your iPhone to the Creator Grip for vertical or horizontal shots. Designed with ergonomics in mind, you use your iPhone camera in landscape and portrait mode. Begin shooting with a simple tap of the Bluetooth shutter button located under where your thumb rests. Make it through any adventure or long shoots with ease with a design that adapts to hand.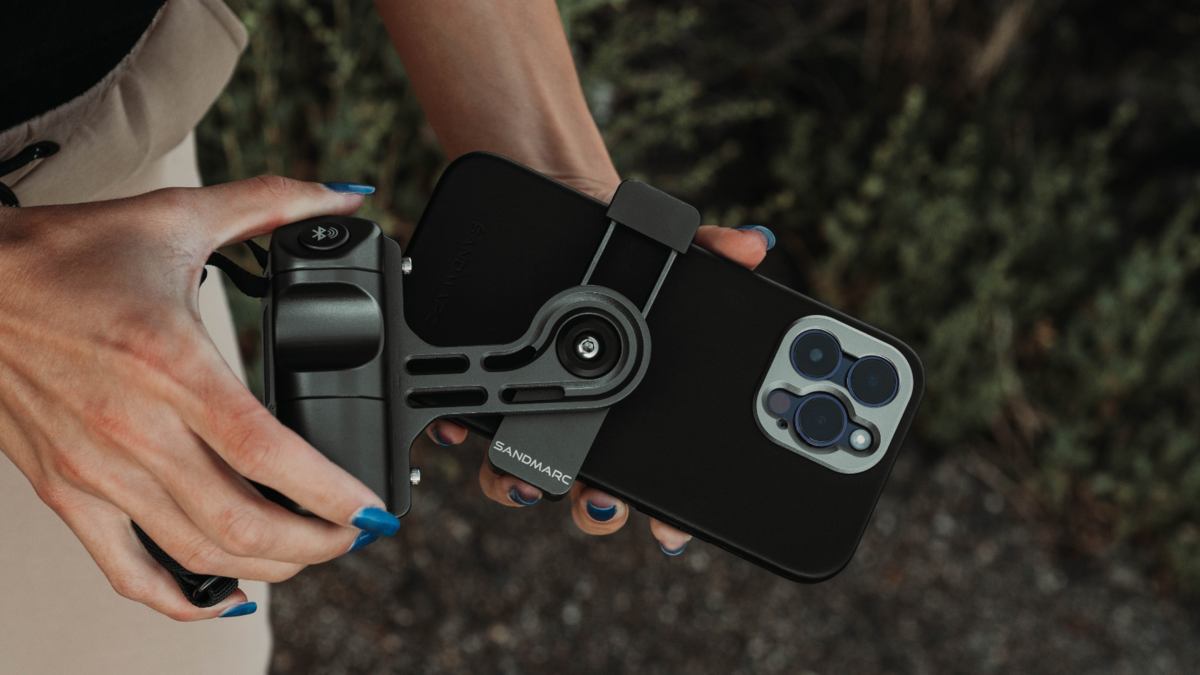 Industrial Grade Aluminum
While most grips in the market are made of plastic, the Creator Grip is CNC machined for better stability and durability. The grip is built to last.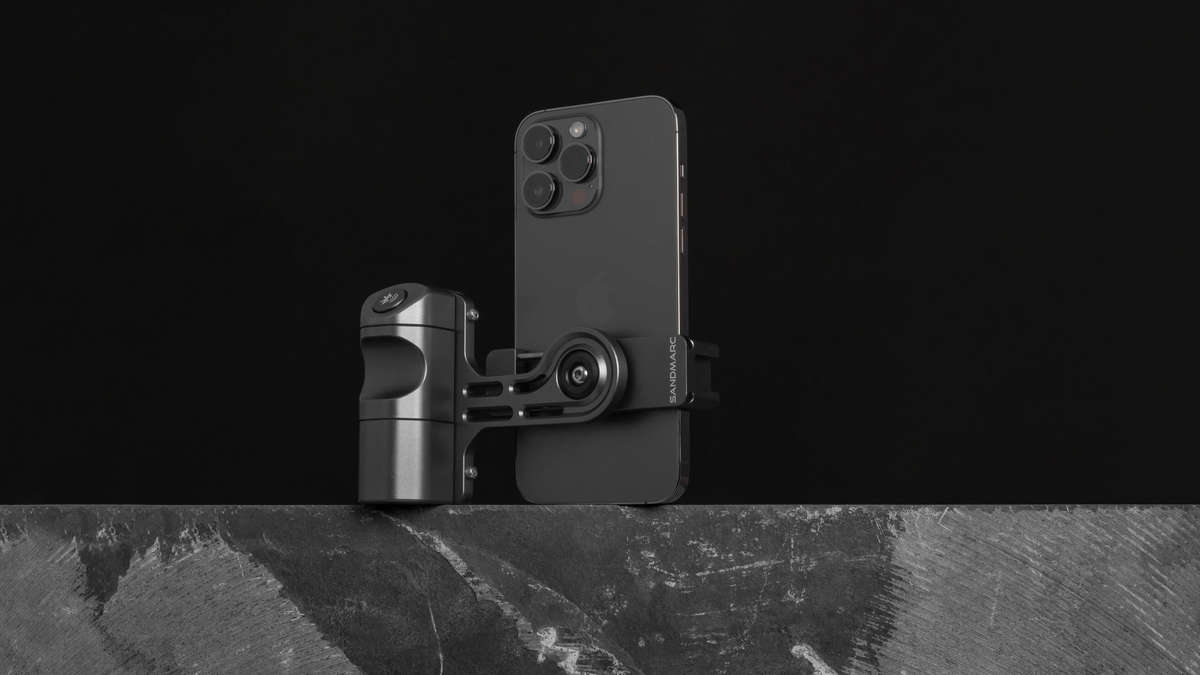 Versatile Setup
Need enhanced lighting or audio? Built to mount gear, the Creator Grip encompasses all you need to create high quality content on-the-go. Hand-held and compact, easily attach a microphone or light to enhance your shots.

The Creator Grip is designed with a hot shoe mount on the top and bottom to attach external SSD drives. New iPhone 15 Pro filmmakers can seamlessly film cinematic content without a heavy rig setup.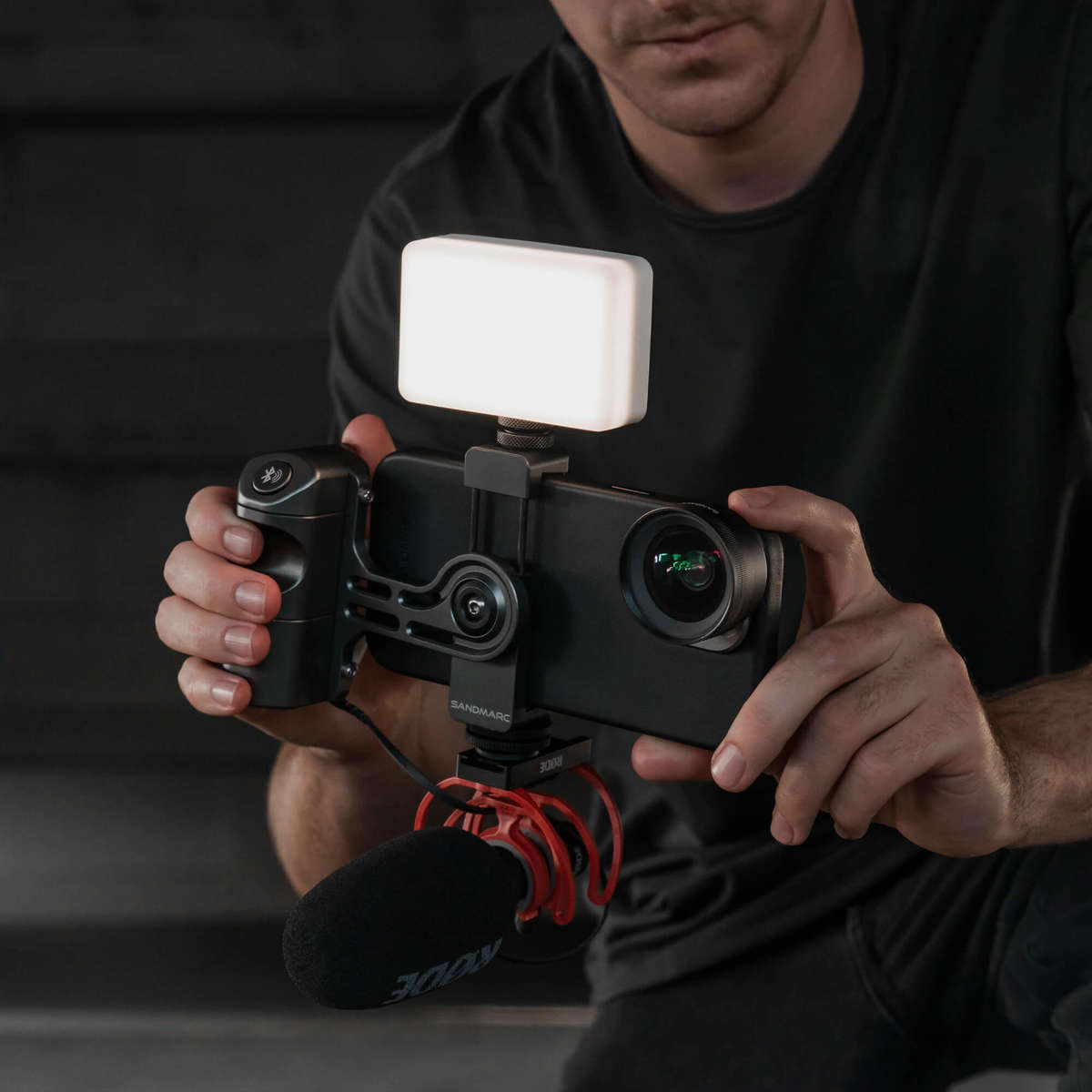 Tripod Compatible
Quickly go from hand-held to tripod stand within seconds with the 1/4" tripod mount. Once attached, swiftly maneuver your iPhone from horizontal to vertical for your desired angle. Time lapses, portraits, and long exposure photography are all possible with the Creator Grip.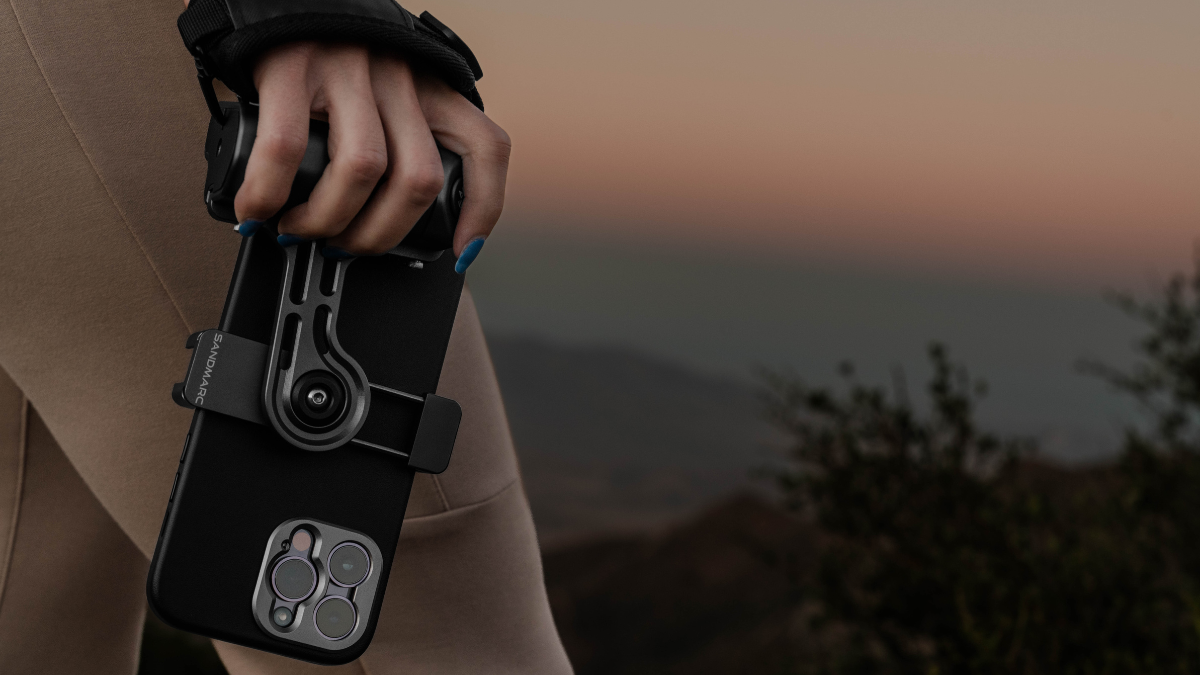 Technical Specifications
☉ Material: Aluminum
☉ Dimensions
+ Height: 3.5"
+ Length: 5.5"
+ Width: 2.5"
☉ Weight: 10 Oz
☉Mounting:
+ iPhone Holder
+ Two hot shoe mounts
+ 1/4" Thread
☉ Bluetooth Capture Button