iPhone 11 Pro Max vs iPhone XS Max
What Are The Camera Differences?
THREE CAMERAS! There's no need to bury the lead with the new iPhone 11 Pro series — Apple has designed its first iPhone with a tri-camera system. Aside from increased processing speed, stronger battery life, and some minor software tweaks, the robust camera system is definitely the focal point of the iPhone 11 Pro and Pro Max. It's slightly bigger and heavier than the XS Max, but given its new hardware, that might be a good thing.

ULTRA WIDE. Housed in a glossy finished square on the back of the 11 Pro Max is a standard wide angle lens, and below it is the familiar telephoto lens. To the right of both of them is the all new ultra wide lens that lets you to zoom out 0.5x, capturing 4 times more of the scene. When you open up the camera, you'll notice a grayed out preview of the ultra wide lens around the camera controls, allowing you to make a quick decision on whether or not to zoom out and capture more.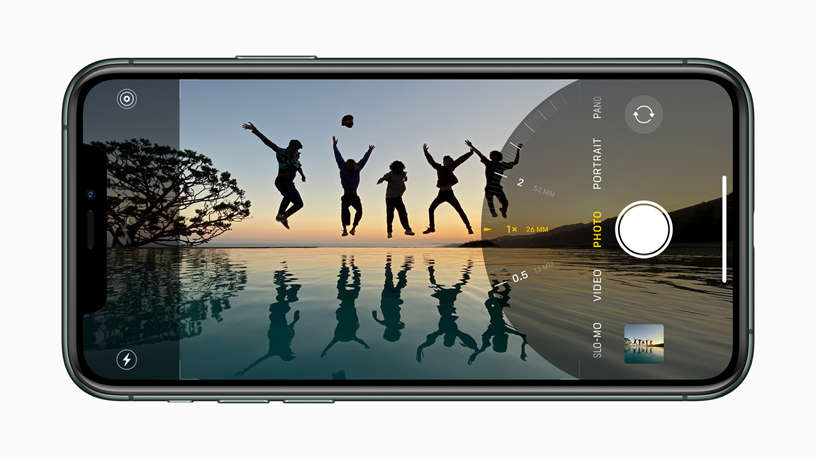 SLOFIES? Vloggers, influencers and frequent selfie-takers will welcome the upgrade to the front facing camera that now has a 12mp camera (vs 7mp on the XR), capable of capturing 4k@24/30/60fps and in slo-mo 1080p@30/60/120fps. Apple has coined a term for the new slow motion selfies — "slofie." The jury is still out on whether or not that name will stick.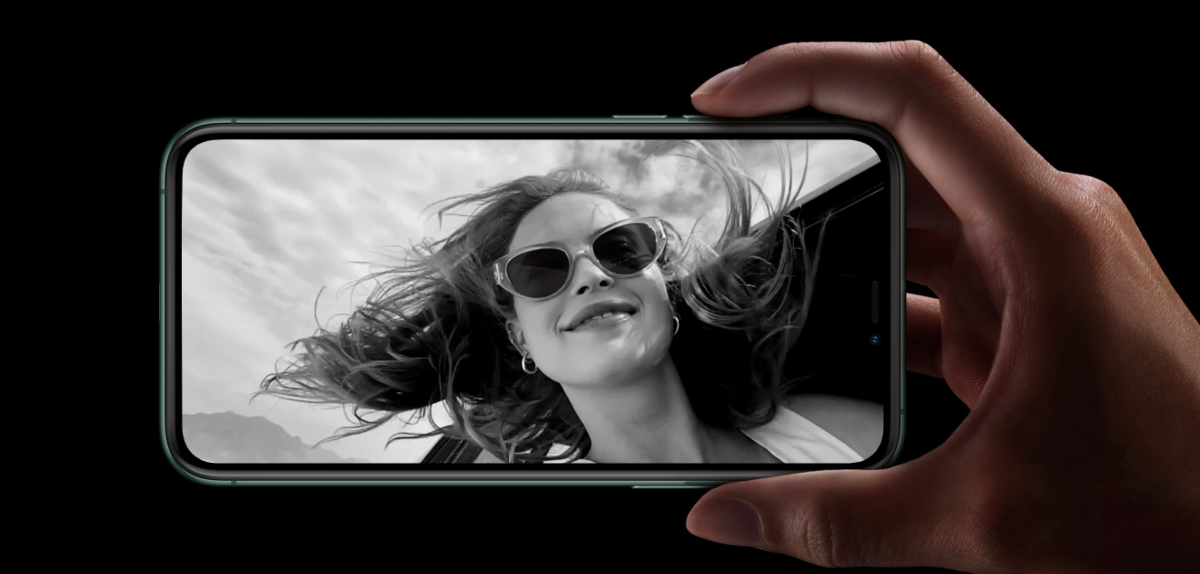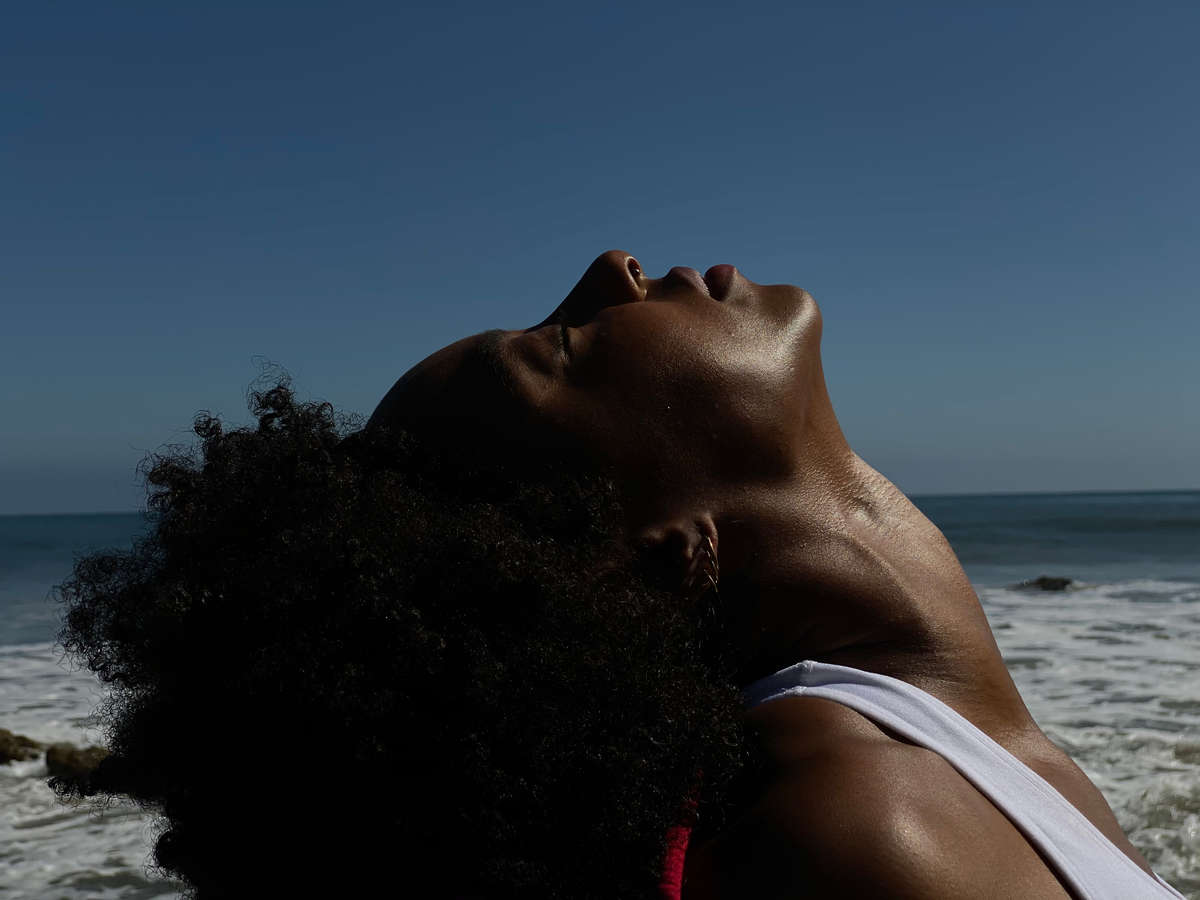 MORE INTELLIGENT. The Neural Engine of the iPhone has been given a boost to the A13 chip, which makes processing lighting fast, and this is good news for the camera. It paves the way for smarter HDR, giving you more natural looking photos, closer to what the eye sees. A more intuitive HDR means less overexposed areas and more detail captured. In the fall, a software update called Deep Fusion will use pixel by pixel technology to process photos, giving them the best possible, details, texture, noise reduction.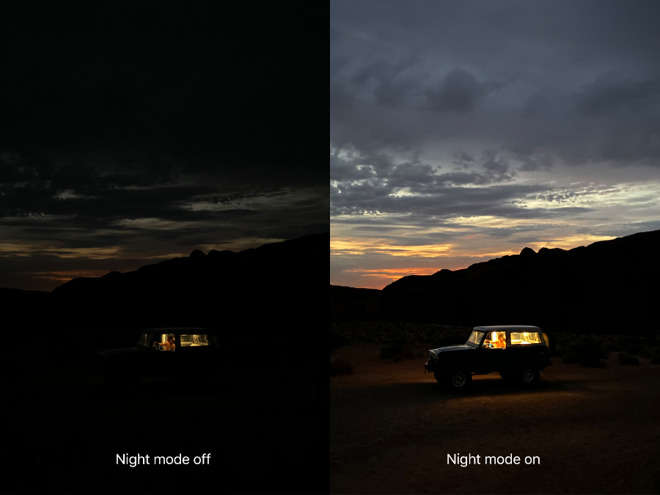 NIGHT MODE. Anyone who's used a Google Pixel knows about the magic of Night Sight. The iPhone 11 Pro now has its own version called Night Mode.

The flash has also improved on the 11 Pro, offering a brighter true toned light for more natural looking flash pictures.

For those who love editing on their phone, the display has enhanced brightness up to 1200 nits and contrast up to 2 million-to-one — that's double the power.
Many users are arguing that there's nothing particularly "Pro" about the new iPhone 11 Pro. It's not a bad point — based on the hardware, shape and design, nothing truly innovative has changed. Industry Pros are still waiting for a USB-C port, for a little more universality and quicker workflow. However, those who use their iPhone for its camera abilities, will be very pleased with this upgrade, both in hardware and software.
If you're not looking to upgrade your iPhone and just wish to get the new camera capabilities of the iPhone 11 Pro, you have alternatives. There are lenses for iPhone that give you ultra wide and telephoto perspectives with additional lens options that don't exist in the iPhone 11 Pro cameras. You can check them out below.