Best Accessories for iPhone 12
Apple has finally announced the highly anticipated iPhone 12 at their Fall 2020 Summit. The new generation of iPhone comes with four models- including a mini size option. iPhone users across the globe are sure to be itching to get their hands on Apple's latest technology. For all the iPhone photographers, cinematographers, vloggers, and TikTokers out there, the updated camera with computational photography and machine learning is sure to be a cause for excitement.
For anyone who is serious about creating content directly from an iPhone has probably looked into video production equipment. It can be difficult to know where to begin with so many different brands and products saturating the iPhone market. Here is a list of the four best accessories for iPhone creators.
1. Prolight Series - LED Panel Lights
Lighting is one of the most crucial elements in both photography and film. Using a compact and portable LED panel is a great option to help control lighting conditions while shooting on an iPhone 12. It's important to choose a quality light with high lux power and minimal distortion.


Each light comes with a silicone diffuser, hot shoe mounting system, USB-C charging cable, and microfiber pouch. Using the silicone diffusers you can turn the LED panel light into a soft light source. The clamp on the universal mount can be conveniently placed directly on the screen of an iPhone.
2. iPhone 12 Lens Attachments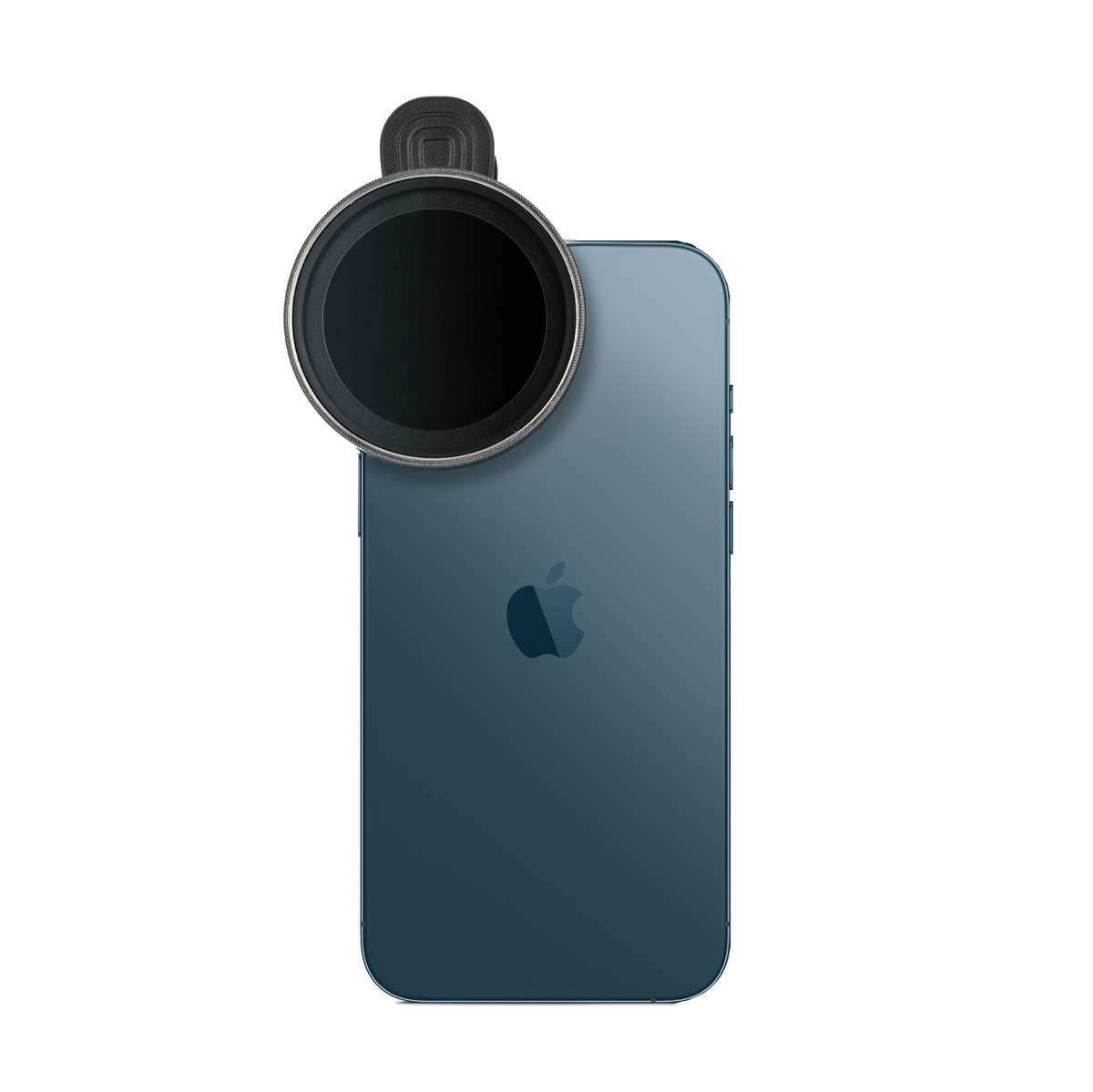 With the advanced technology of the A14 Bionic chip in the new iPhone 12, the camera is now capable of taking sharper pictures at a faster speed. Using a lens attachment such as
fisheye
or
macro
lens will combine with the high power optic of the iPhone 12 to create mind blowing pictures.
Filmmakers should check out the
anamorphic lens
which helps transform iPhone videos into cinematic art. Between a combination of
lenses and filters
made specifically for the iPhone, creators can leave behind their heavy DSLR cameras and instead start shooting, editing, and uploading right from their iPhones.
SANDMARC's iPhone lens attachments
are made of lightweight aluminum and durable multi-element glass. Each lens comes with a case and clip where you can mount the lens attachment. The clip also allows for the option to move your lens to the front iPhone camera. Which is a great option for someone who wants to watch themselves record.
3. External Microphone - Rode VideoMic Me-L
Without good audio video content basically becomes useless. Like a DSLR camera, you can use an external microphone with an iPhone to improve the audio recording in videos.
The
Rode VideoMic Me-L
is a small but mighty directional microphone. This lightning port mic comes highly recommended for iPhone users and is available at
Apple
,
Amazon
, and
Best Buy
. Compared to other external microphones for iPhone, the Rode Mic is discrete, portable, and fairly priced.
External Microphones are often overlooked because of the audio that is already built into the iPhone. I still recommend it for anyone who is going to be recording vlogs or shooting scenes on their iPhone 12 because it will pickup clearer audio than the internal iPhone mic.
4. iPhone Stabilizer - Rig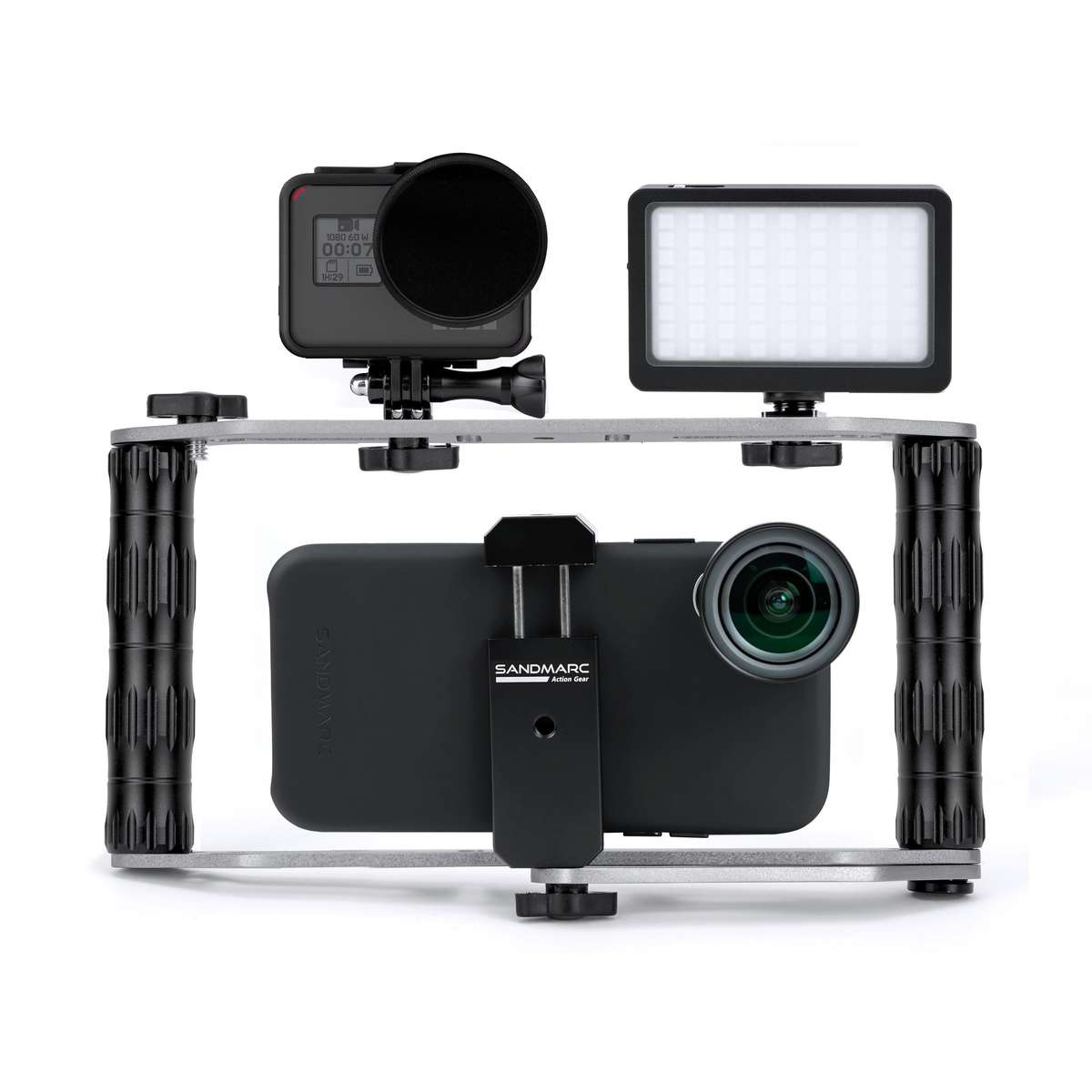 Once you've established your lighting and ideal lens combination its time to start shooting. In order to create clear and well defined pictures its best to use a stabilizer which will eliminate unwanted shaking an also support the weight of your iPhone 12 and all of its accessories.


The
SANDMARC film rig
is the ultimate unifying mounting system. Its design can support iPhones, compact cameras, GoPros, microphones and even your LED panel lights. This stabilizer can be held by both sides and or mounted on a tripod. Plus, no counter balance needed!