How a SANDMARC Purchase Helps Fight Climate Change
As a company, SANDMARC's mission has always been to enable photographers, outdoor enthusiasts, and action sports athletes to capture next level content. Furthermore, we also aim to leave a lasting impact on communities around the
world.
With the current impending danger that climate change poses on our environment, we are fearful that more inaction will yield a future where the beauty of nature will no longer persist. Hence, we find it imperative that we consistently uphold the values of our company, showing mindfulness and caution to the great outdoors that we enjoy capturing.


Because of this we donate a portion of our profits towards the non-profit organization Trees for the Future.
What is Trees for the Future?
Trees for the Future is active in nine countries throughout sub-Saharan Africa. In each country they give local farmers the training and resources they need to implement agroforestry into their farming for longterm sustainability. Agroforestry is when farmers strategically place crops, trees and animals to create a self sustaining ecosystem. The farmers are able to save money since they are no longer dependent on chemical fertilizers. They instead make and use their own compost. Agroforestry cuts carbon, reduces greenhouse emissions and lowers energy usage on farms.
Trees for the Future calls this their Forest Garden Approach and has seen how it can restore degraded land, improve biodiversity and prevent future unsustainable land use practices. This approach has created an influx of fruits and vegetables for the farmers. They grow such an abundant amount of crops that they have enough to sell and generate income for their families.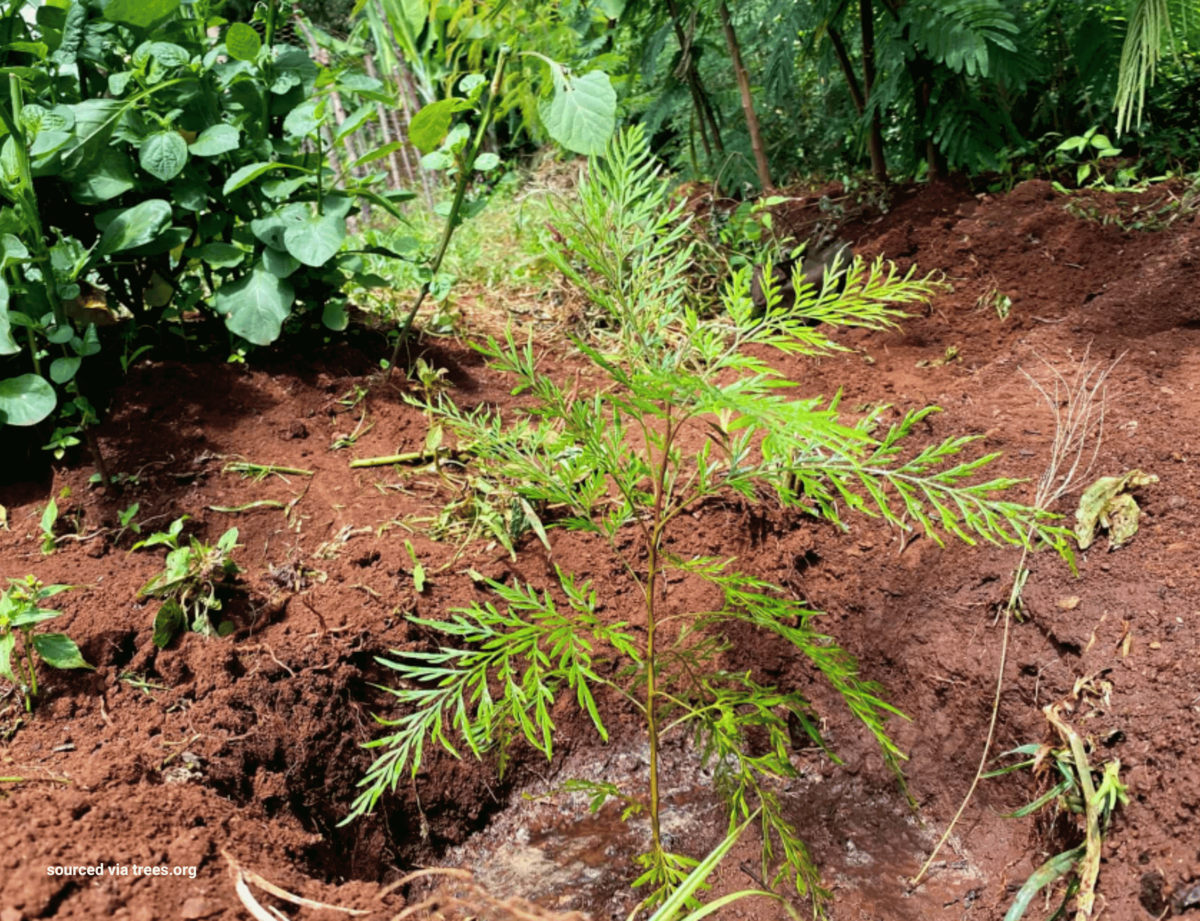 How is Trees for the Future Making an Impact?
Trees for the Future focuses on countries that have been affected at high rates by climate change. Farming families in these countries live in poverty and hunger due to the lack of consistent rain, as well as unsustainable agriculture practices. Tobias and Mary are two local farmers who have seen the change from the Forest Garden Approach first hand.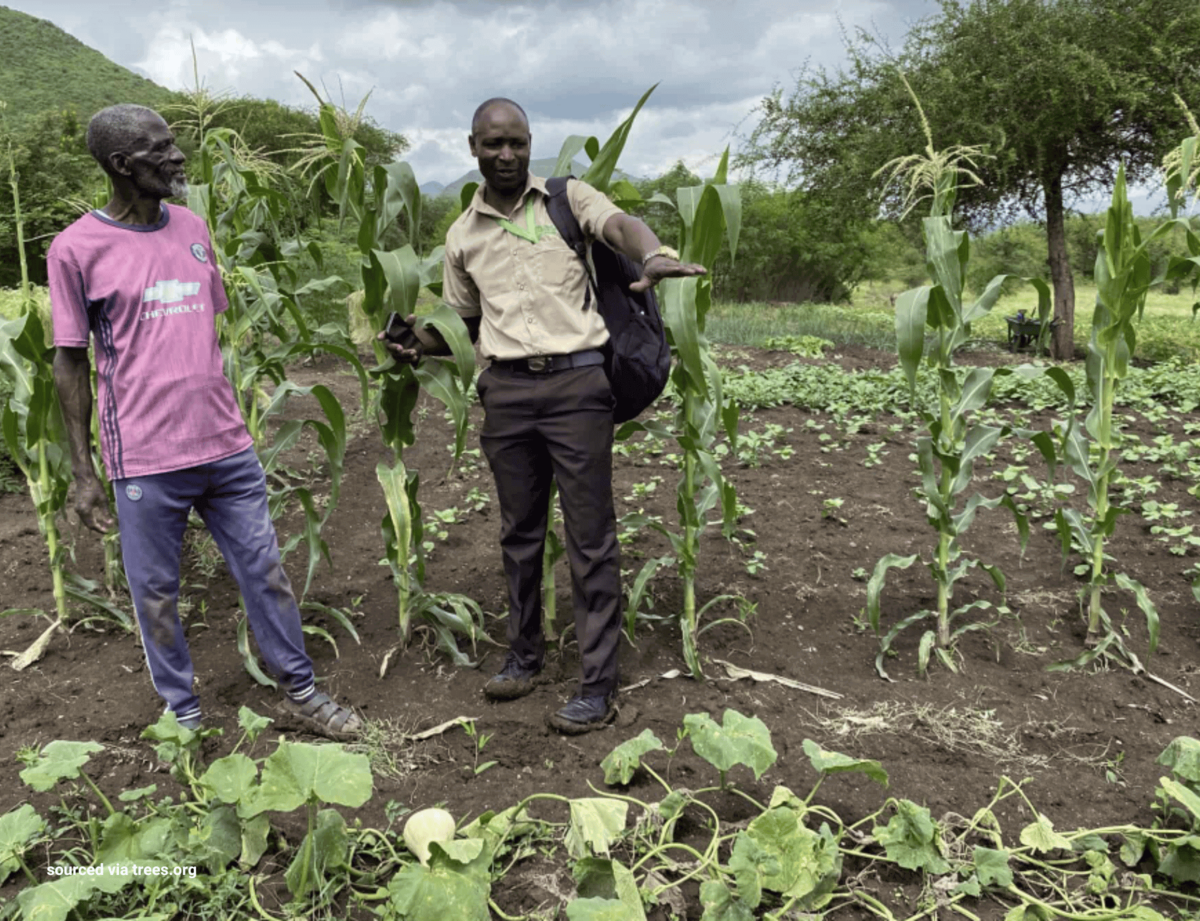 Tobias' and Mary's Story
Tobias is from western Kenya, and used to depend on the regular rain for his crops. The rain started to be inconsistent and as a result his crops failed. What caught his eye initially with Trees for the Future was the green wall method his neighbors used. The green wall method is the first phase of the Forest Garden Approach where the farmers plant dense layers of fast growing trees around their farm. The green wall acts as a natural barrier, reduces erosion and increases soil moisture. This caught his attention because in the past he has had people walk through his garden to steal his crops.
Since Tobias started the program he has planted more than 2,000 trees and has diversified his crop production. As a result he is able to provide nutritious meals for his family while also having enough to sell at the market year round. Tobias is only one of the many farmers who have been impacted by the Forest Garden Approach.
Mary is a local farmer from Homa Bay, Kenya who has been a part of the Forest Garden Approach since 2021. Before she started with Trees for the Future her cattle and plants died due to prolonged heat and little to no rainfall. Since starting the program she has filled two and half acres of land with a large variety of crops like spinach, spider plants and amaranth. Farmers like Mary and Tobias are able to exceed the global target for food security by year two of the program.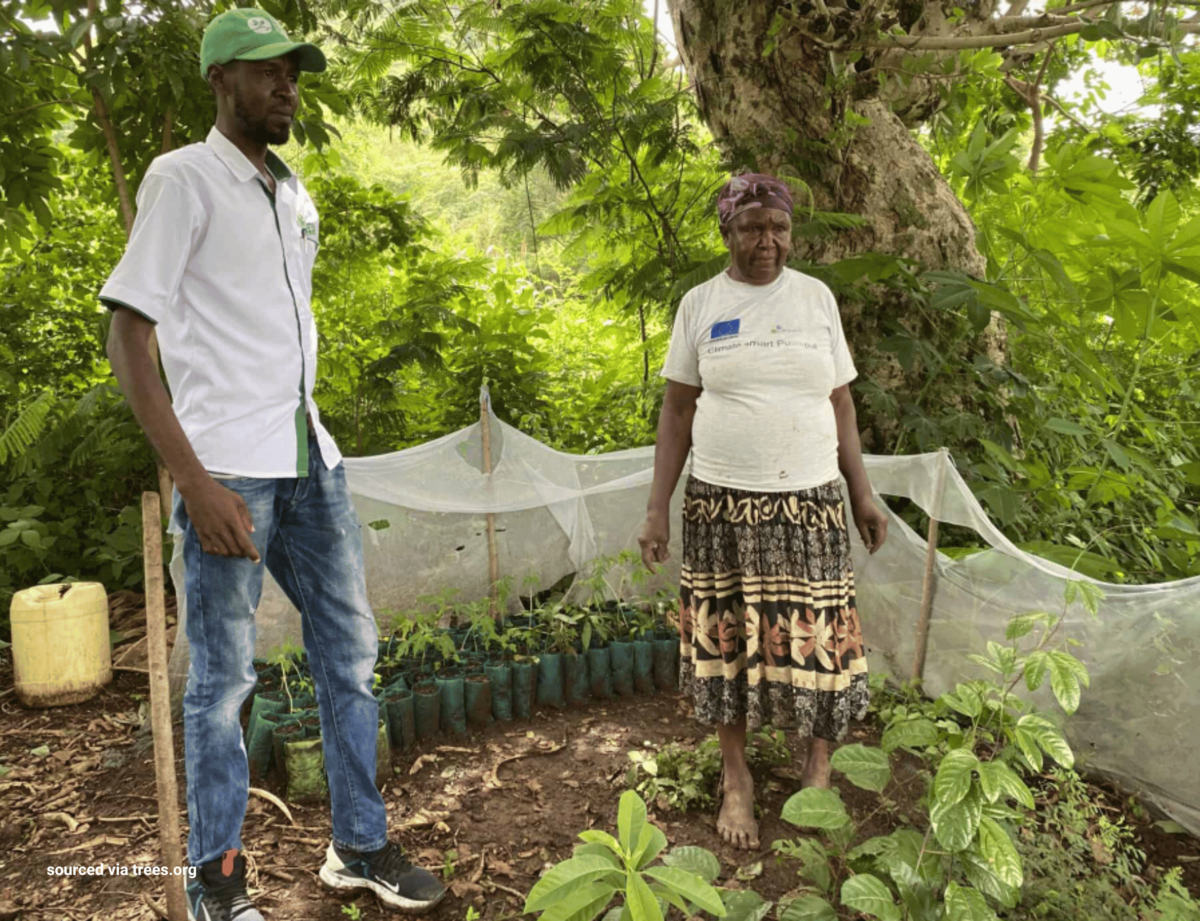 New Stream of Income Through Carbon Credits
Mary and Tobias along with the many other farmers will start to earn more income due to
Trees for the Future recent partnership with Aspiration
. Aspiration is a finance company that invests in carbon removal projects to generate high quality carbon credits. The Forest Garden Approach allows farmers to sustainably capture carbon by storing it in the thousands of trees they plant.
We are thrilled to be partnered with Trees for the Future as we see the impact they continue to make. The SANDMARC community has planted 115,831 trees and counting. To learn more about Trees for the Future and ways you can get involved go to
trees.org
.