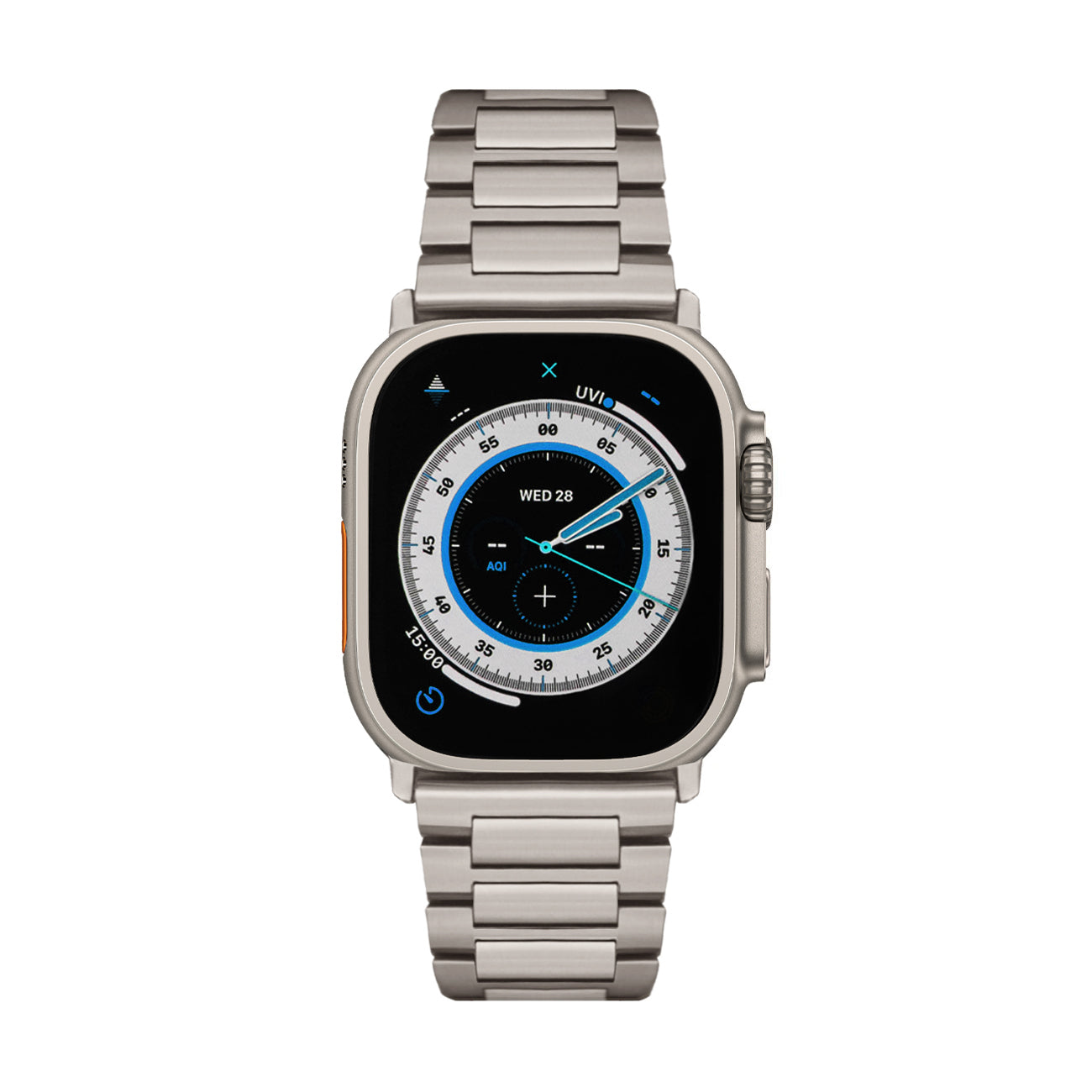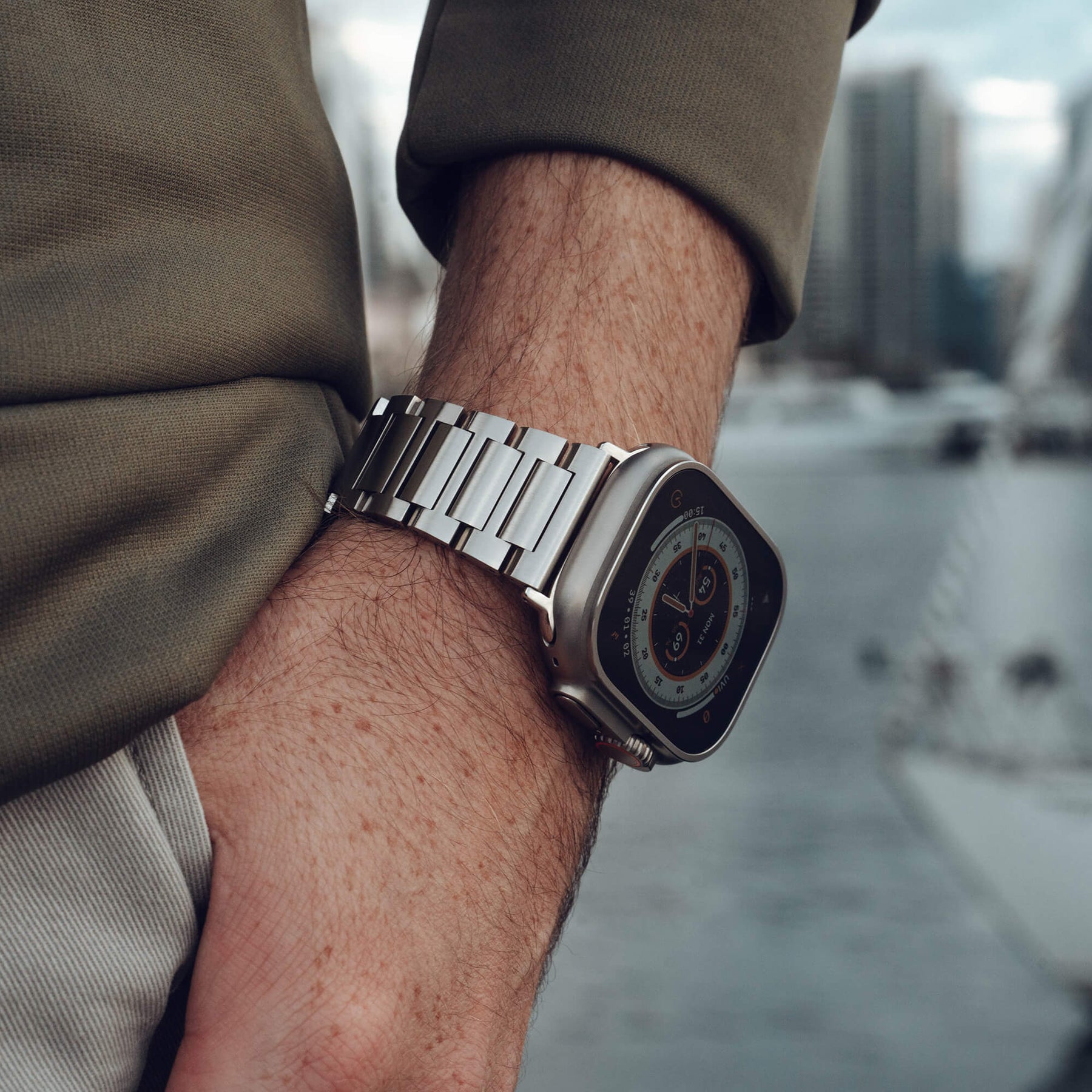 Stainless Steel Edition - Apple Watch Ultra Band
Classic Stainless Steel band for Apple Watch Ultra. Crafted from 316L Stainless Steel material with high corrosion resistance and durability. A sleek & classy look, wider size and colorway designed for Apple Watch Ultra 2 & Ultra.
For outdoor use, the 316L material offers superior toughness than the common 304 stainless steel, allowing for robust strength at elevated temperatures.
☉ Durable 316L Stainless Steel material
☉ Matching colorway with Apple's Titanium Case
☉ Glass Coating for scratch resistance
☉ Wider body to accommodate the larger size
☉ Designed for Apple Watch Ultra
☉ Material:
+ Watch Body: 316L Stainless Steel
+ Connector: 316L Stainless Steel
+ Glass Film Coating for Scratch Resistance
☉ Size: 49 - 45mm Case Size
☉ Includes Adjustable Tool
☉ Total Length: 190mm
☉ Weight: 3.6 oz. (102 g)
RETURN POLICY
If, for any reason, you're not completely satisfied, you can return your item and receive a full refund within 30 days of delivery. The item you are returning must be repackaged and is in the original condition you received it. Returns are not allowed for the purpose of getting a future promotional deal. 
UNITED STATES
We offer free shipping for all US orders. Business days refers to Monday - Friday excluding holidays.

☉ Free Shipping (3-5 Business Days)
☉ 2nd Day - $19 (2 Business Days)
☉ Overnight - $29 (1 Business Day)

Orders made on Friday for overnight shipping will arrive Monday as most carriers do not deliver on Saturdays. 2nd Day orders will arrive the following Tuesday.

INTERNATIONAL
☉ Standard - $19.95 (1-2 Weeks)
☉ Express - $40 (3-7 Business Days)

For all international shipments, the standard delivery time is 2-3 weeks depending on customs clearance. Note that there are countries that we only offer DHL or FedEx shipping due to issues of the postal delivery system. All international DHL & FedEx shipments cost $40.