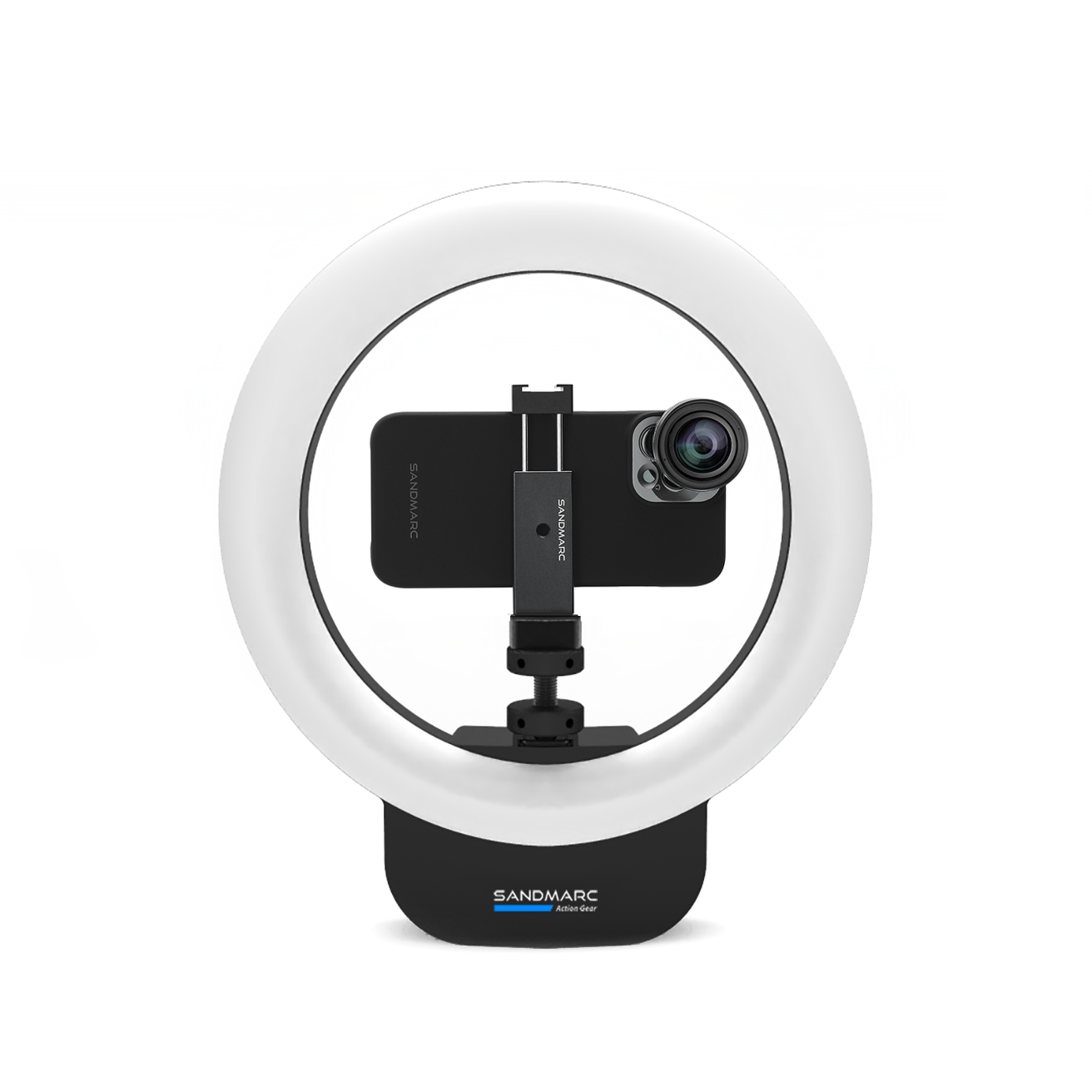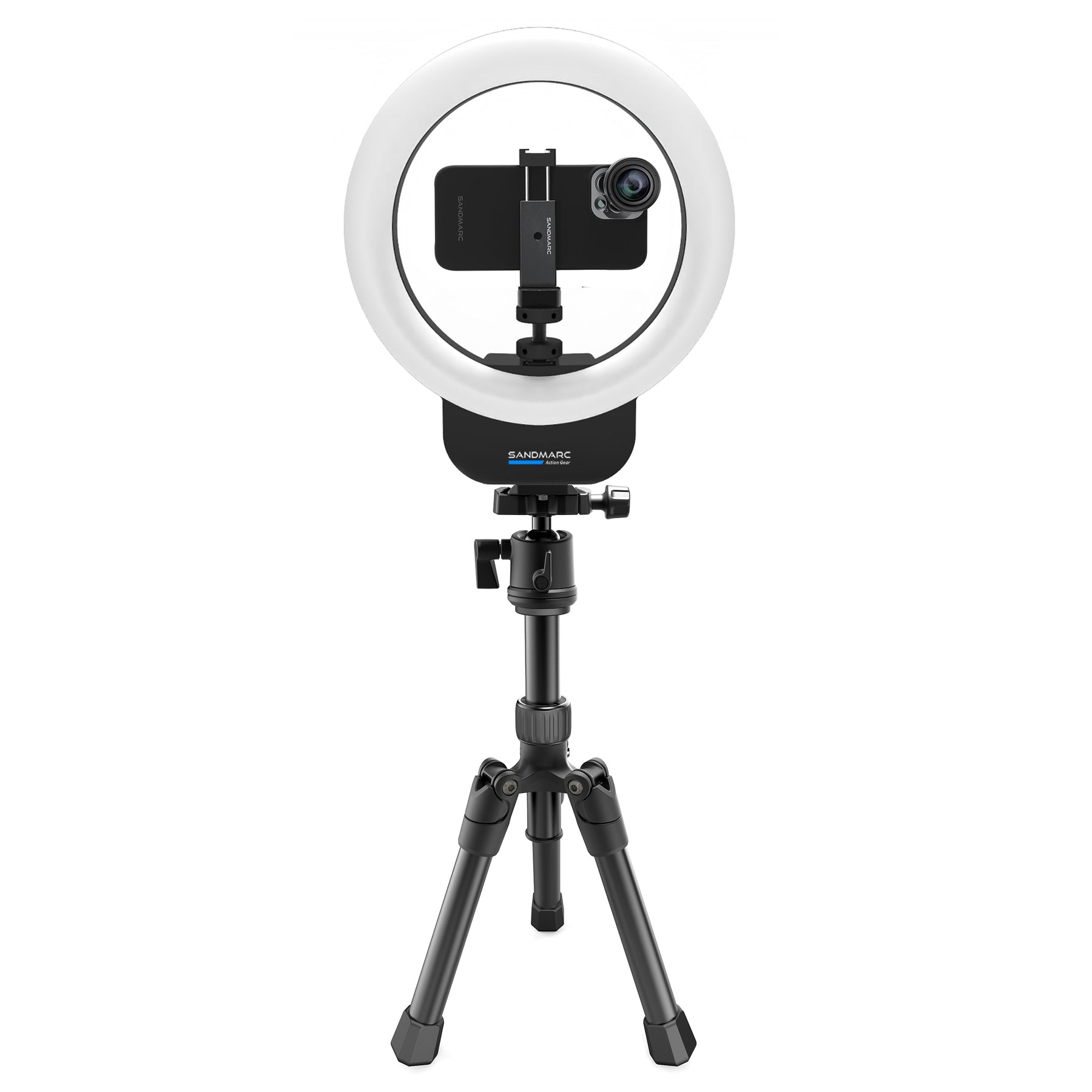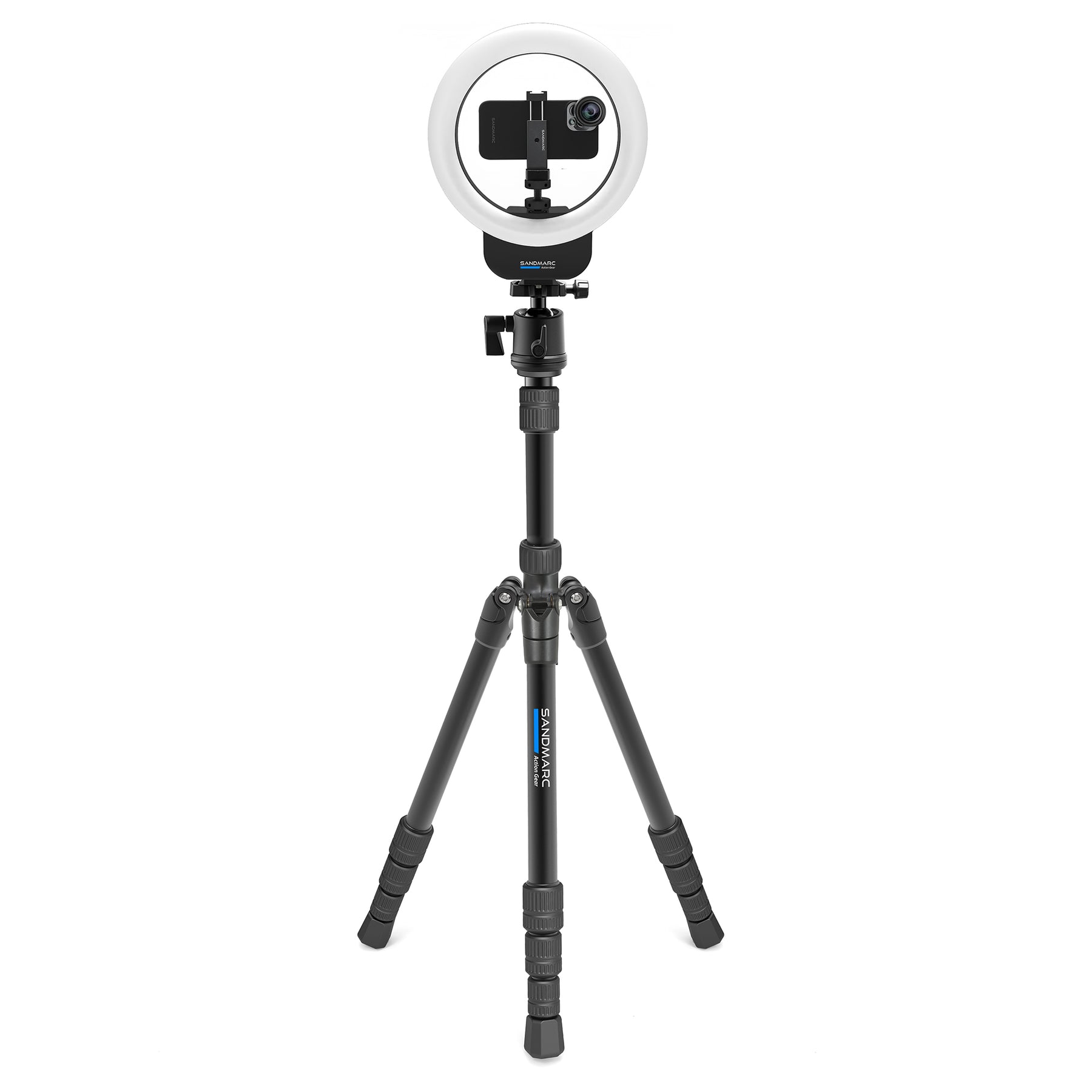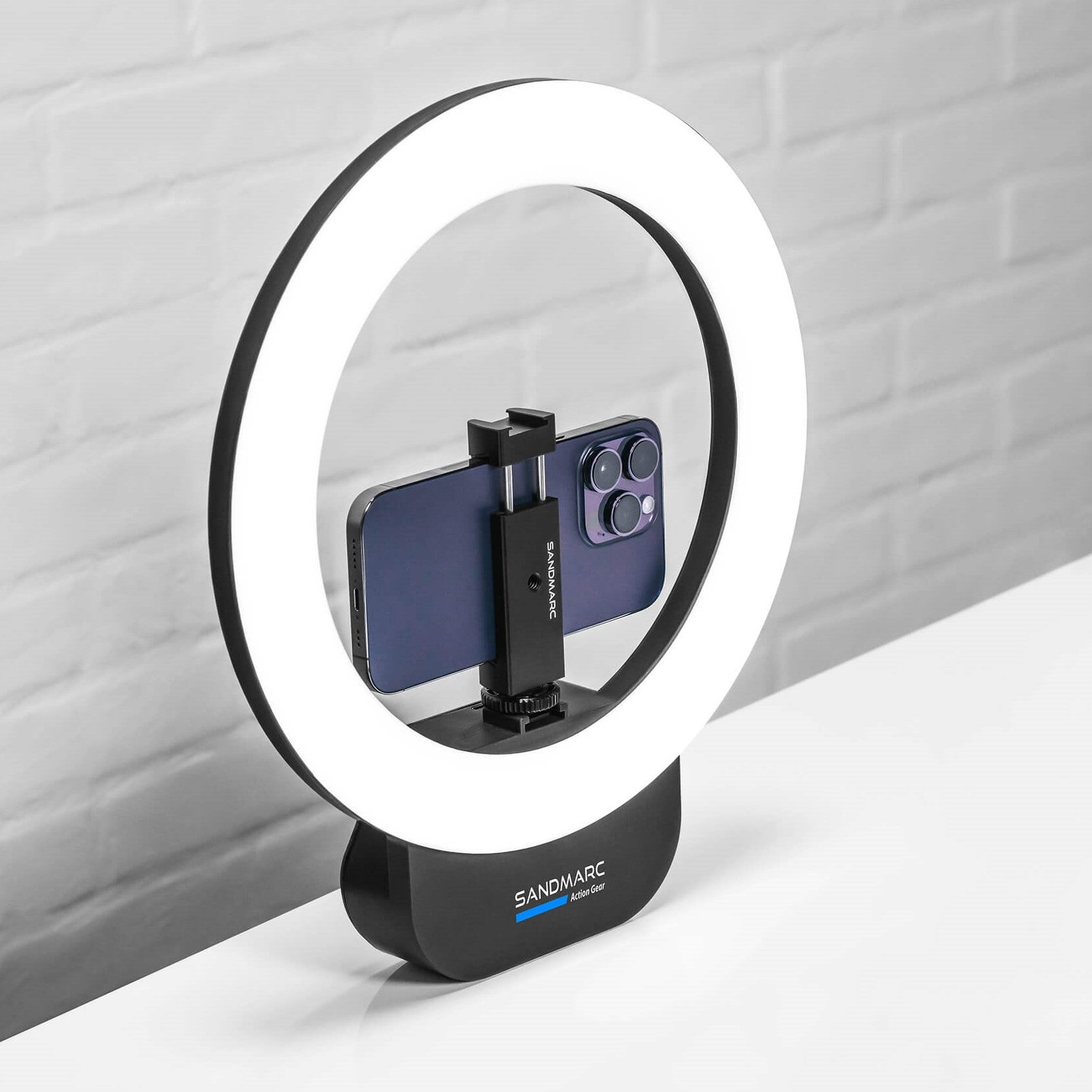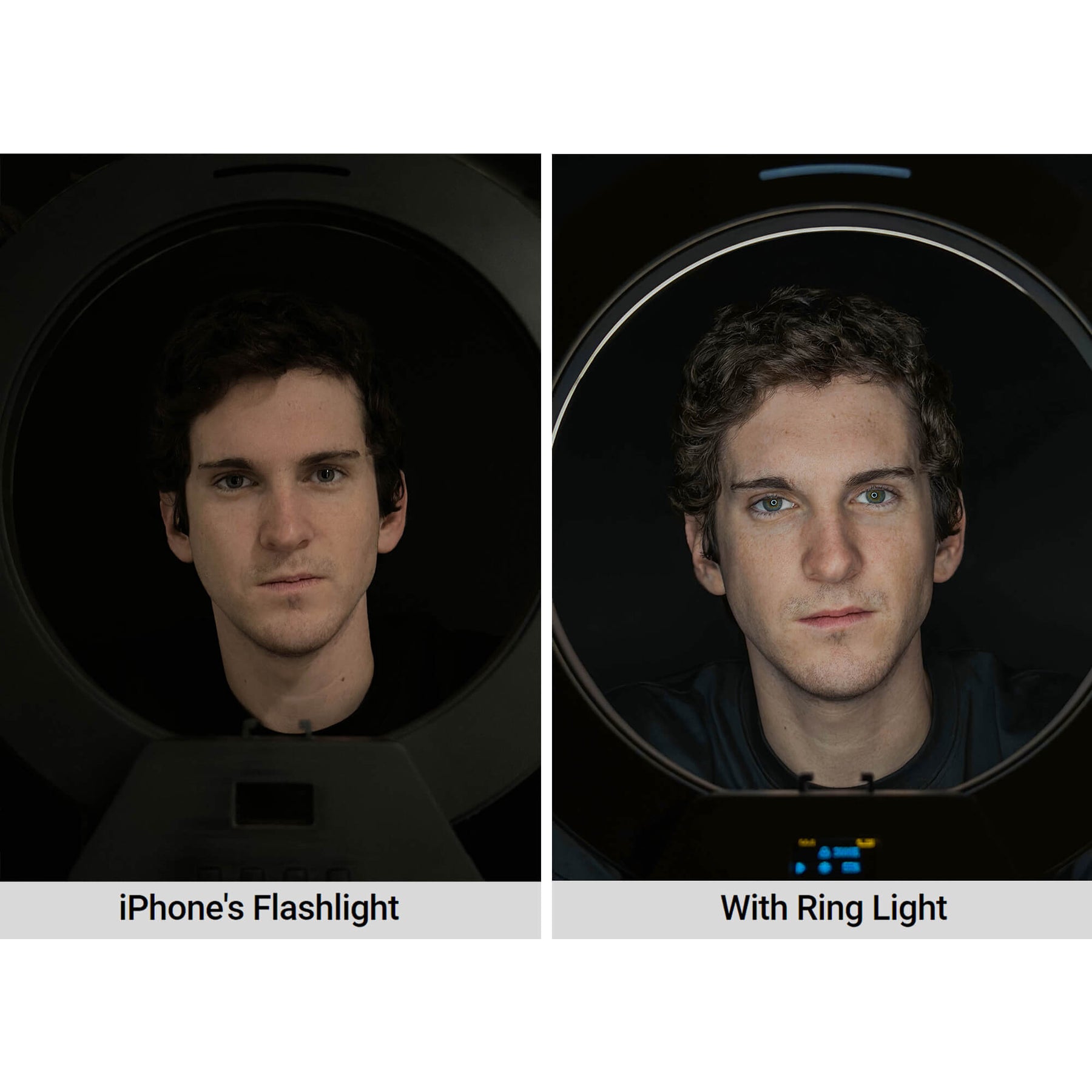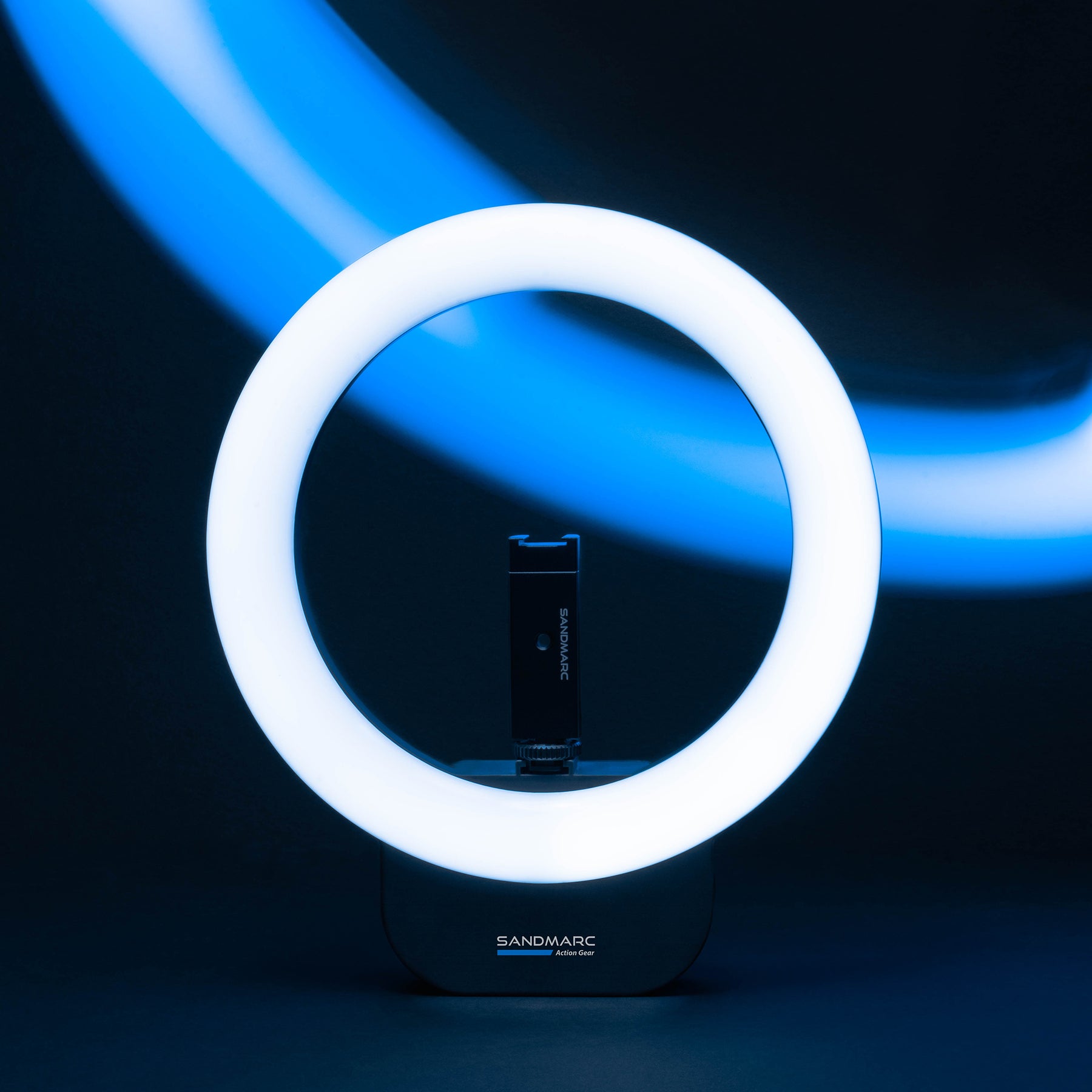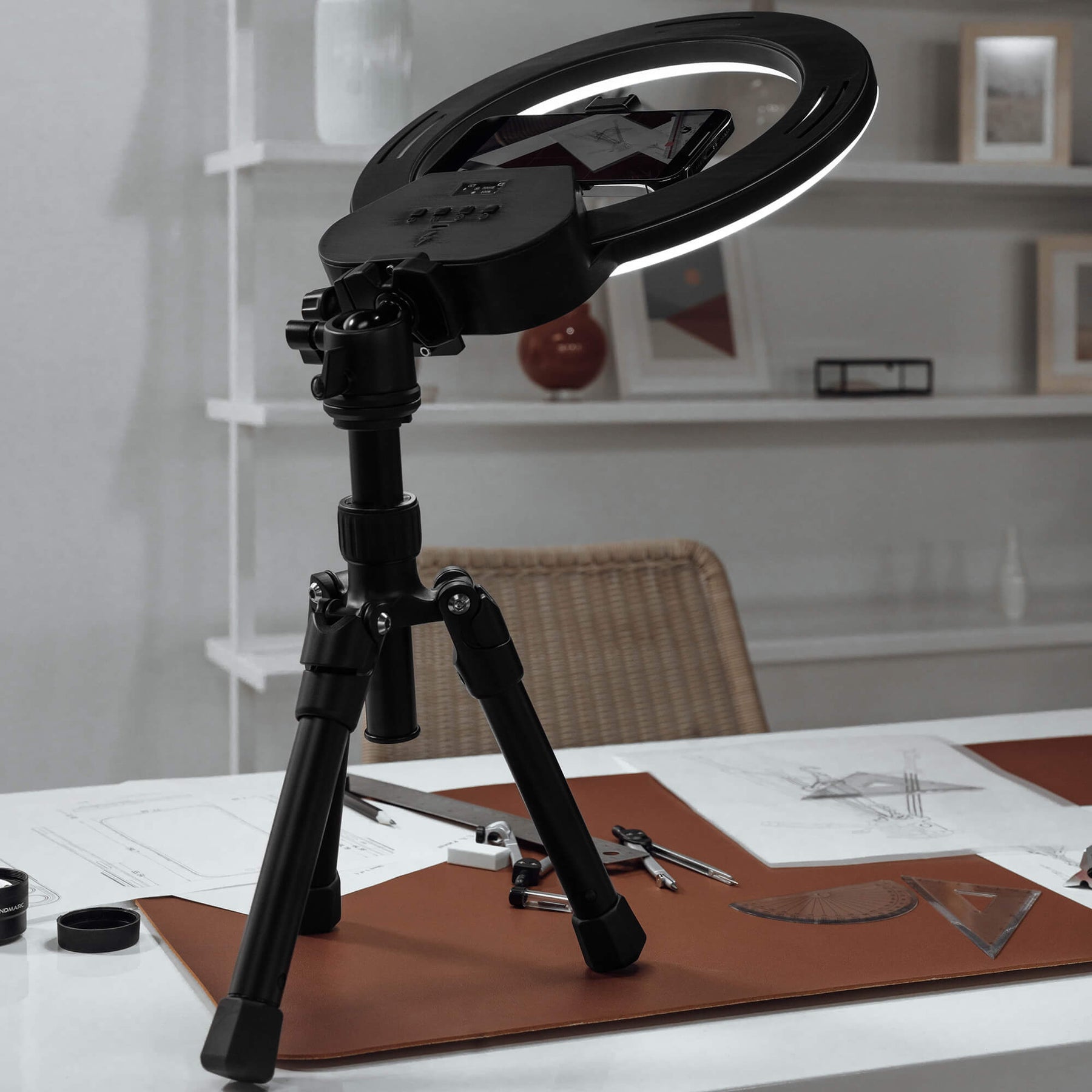 Ring Light - Wireless Edition
PATENT PENDING
A wireless, portable and easy-to-use light for iPhone. Designed to be used with or without a tripod. Ring Lights provide even lighting for any type of content. However, the ring lights in the market require you to use cables or clunky batteries when you want to move them around or take them on-the-go. After two years of development, we are excited to introduce a Ring Light that is travel-friendly and versatile.
Ring Light - Wireless Edition can be used with our Tripods.
☉ Wireless (Cord Free)
☉ USB Type-C Charging
☉ Long Battery Life (4+ Hours)
☉ Light Weight
☉ Carrying Case Included
☉ Size: 10 Inches
☉ USB Type-C Charging
☉ Color Temperature: 3200-6500 k
☉ Max Brightness at 0.5m: 350 Lux
☉ Battery Life at 100% Brightness: 4+ hours
☉ Brightness Range: 1%-100%
☉ Built in Li-Polymer Battery: Yes
☉ Dimensions: 31*26.5*5 cm
☉ Weight: 460g
☉ Ring Light
☉ iPhone Mount
☉ Carrying Case
☉ USB Type-C Cable
☉ USB Wall Adapter
RETURN POLICY
If, for any reason, you're not completely satisfied, you can return your item and receive a full refund within 30 days of delivery. The item you are returning must be repackaged and is in the original condition you received it. Returns are not allowed for the purpose of getting a future promotional deal. 
UNITED STATES
We offer free shipping for all US orders. Business days refers to Monday - Friday excluding holidays.

☉ Free Shipping (3-5 Business Days)
☉ 2nd Day - $19 (2 Business Days)
☉ Overnight - $29 (1 Business Day)

Orders made on Friday for overnight shipping will arrive Monday as most carriers do not deliver on Saturdays. 2nd Day orders will arrive the following Tuesday.

INTERNATIONAL
☉ Standard - $19.95 (1-2 Weeks)
☉ Express - $40 (3-7 Business Days)

For all international shipments, the standard delivery time is 2-3 weeks depending on customs clearance. Note that there are countries that we only offer DHL or FedEx shipping due to issues of the postal delivery system. All international DHL & FedEx shipments cost $40.