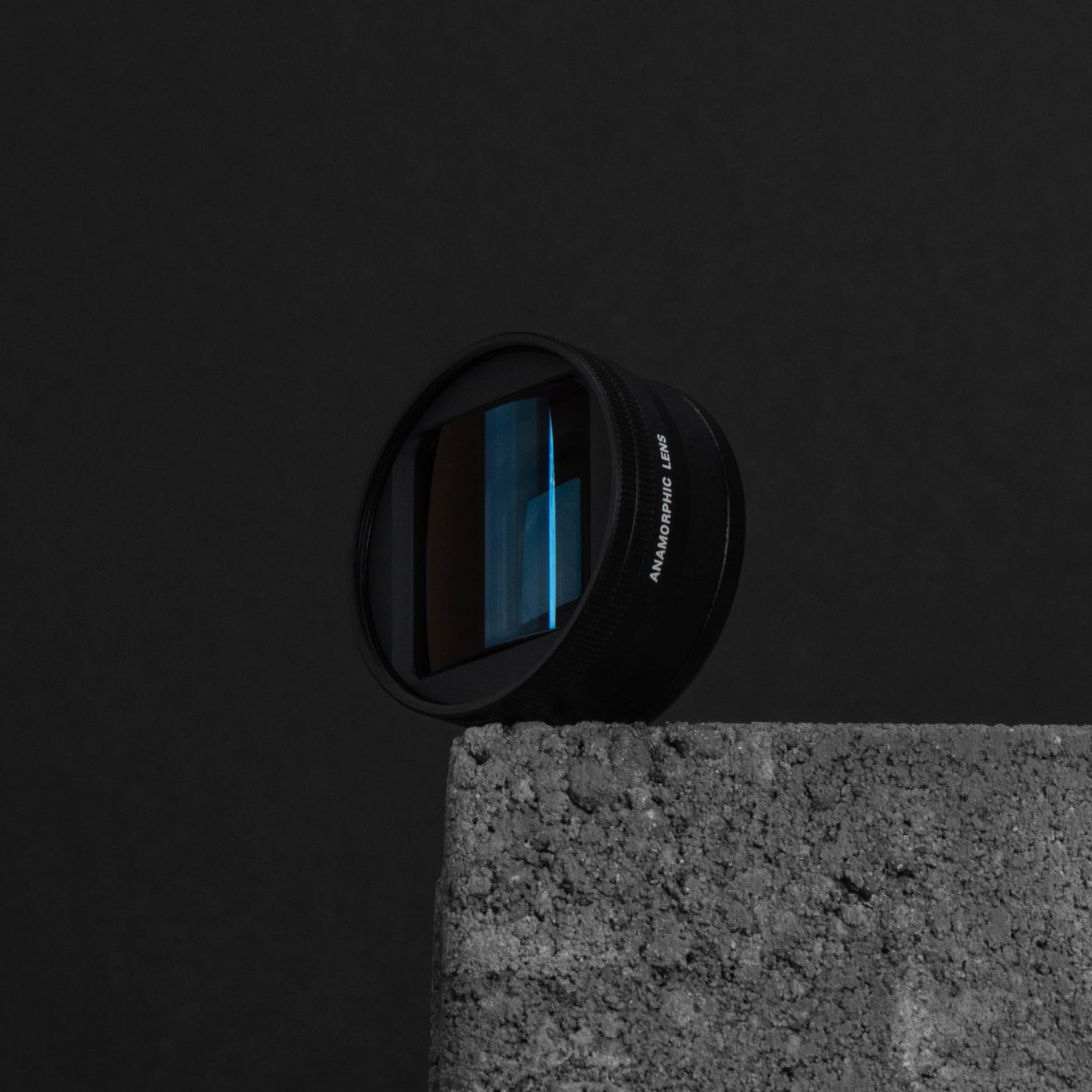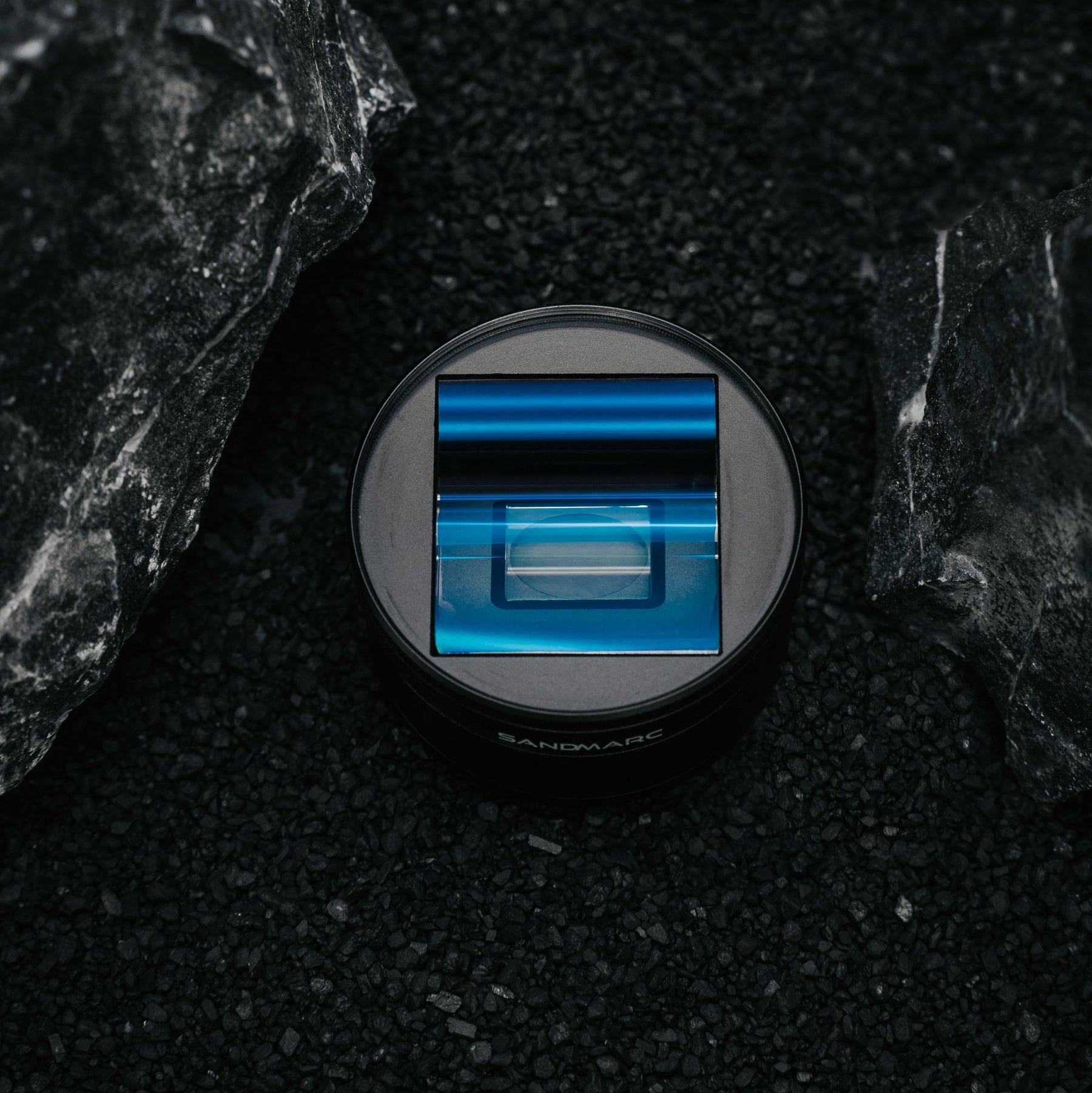 Anamorphic 1.55x Lens
Designed with the serious filmmaker in mind, the SANDMARC Anamorphic lens allows you to capture cinematic footage with ultra-wide aspect ratio, oval bokeh and horizontal lens flares. Its unique oval shape allows to capture more horizontal information by squeezing the image. Crafted from best-in-class optics, the Anamorphic lens seeks to take your filmmaking to a new level.*
* Lens Only. Case not included. You can purchase case separately here.
*Third-party app required. Our suggested app: Filmic Pro.
*Anamorphic 1.55x is not compatible with our existing filters. New compatible filters coming soon.
☉ Drama PL & Scape ND filter compatible**
☉ Patented thread design for direct filter mounting system
☉ Glass: Multi-element, multi-coated

* Software required to desqueeze:
FilmicPro App or Premier / Final Cut Pro
** Minor vignette when using filters cropped in post
TECHNICAL DETAILS
☉ Aspect Ratio: 2.75:1 (video)
☉ Field of view: 120°
☉ Outer Thread: 40.6mm
☉ Inner Thread: 17mm
☉ Compatible with 40.5mm step-up rings
☉ Anamorphic 1.55x Lens
☉ Clip-on mount
☉ Lens pouch
☉ Front & back lens caps
RETURN POLICY
If, for any reason, you're not completely satisfied, you can return your item and receive a full refund within 30 days of delivery. The item you are returning must be repackaged and is in the original condition you received it. Returns are not allowed for the purpose of getting a future promotional deal. 
UNITED STATES
We offer free shipping for all US orders. Business days refers to Monday - Friday excluding holidays.

☉ Free Shipping (3-5 Business Days)
☉ 2nd Day - $19 (2 Business Days)
☉ Overnight - $29 (1 Business Day)

Orders made on Friday for overnight shipping will arrive Monday as most carriers do not deliver on Saturdays. 2nd Day orders will arrive the following Tuesday.

INTERNATIONAL
☉ Standard - $19.95 (1-2 Weeks)
☉ Express - $40 (3-7 Business Days)

For all international shipments, the standard delivery time is 2-3 weeks depending on customs clearance. Note that there are countries that we only offer DHL or FedEx shipping due to issues of the postal delivery system. All international DHL & FedEx shipments cost $40.