SANDMARC introduces Tripod - Pro Edition for advanced iPhone Creators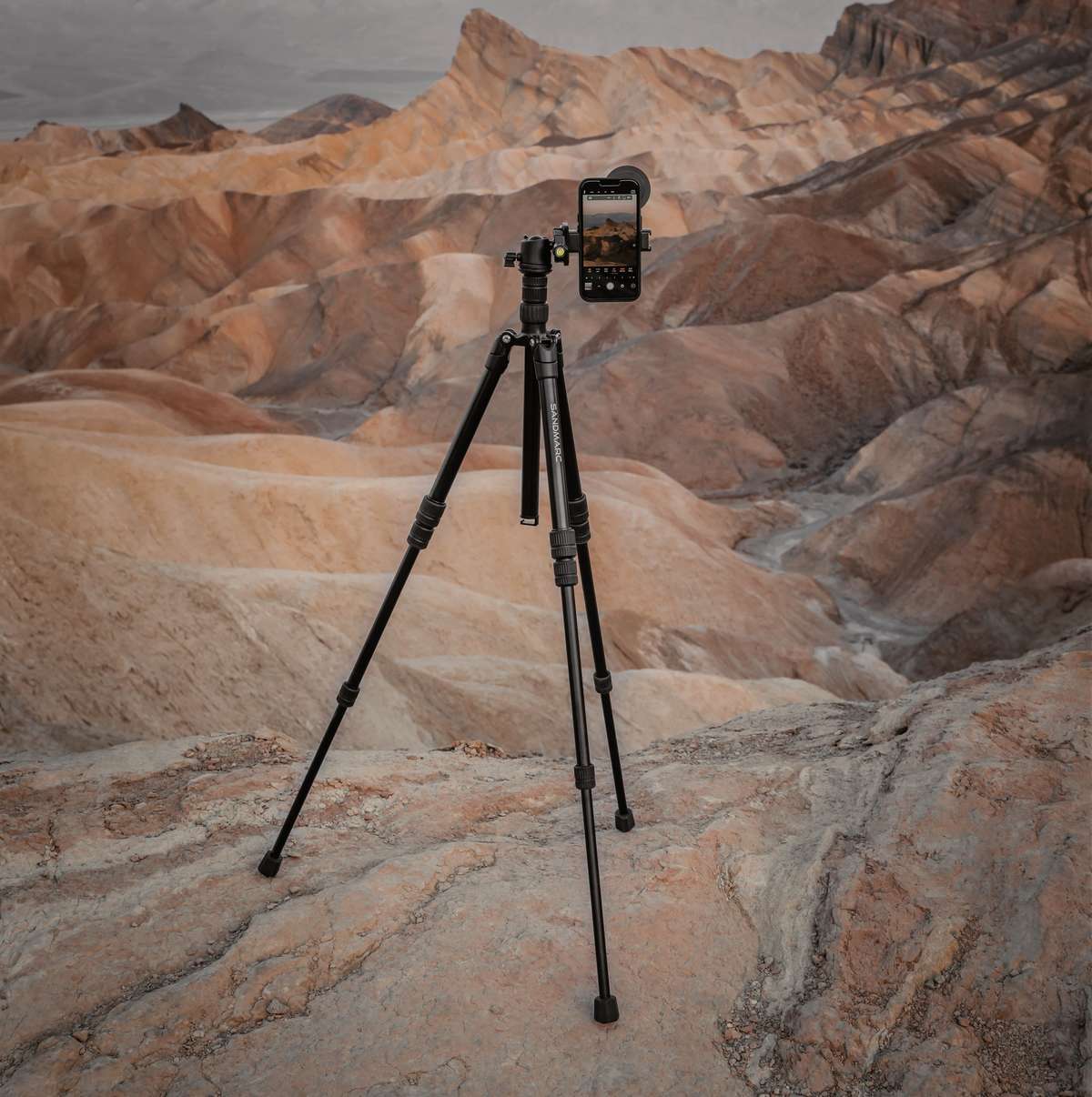 San Diego, California —
SANDMARC
, a brand specializing in designing products for photographers, filmmakers and travelers, launching its latest product, the
Tripod - Pro Edition
, to take iPhone content to new heights.
A full-sized tripod built to give more creative freedom for the serious iPhone photographer & filmmaker. While still remaining compact at 15 inches collapsed, the Tripod - Pro Edition has a maximum height of 63.4 inches, allowing you to capture iPhone footage at elevated views.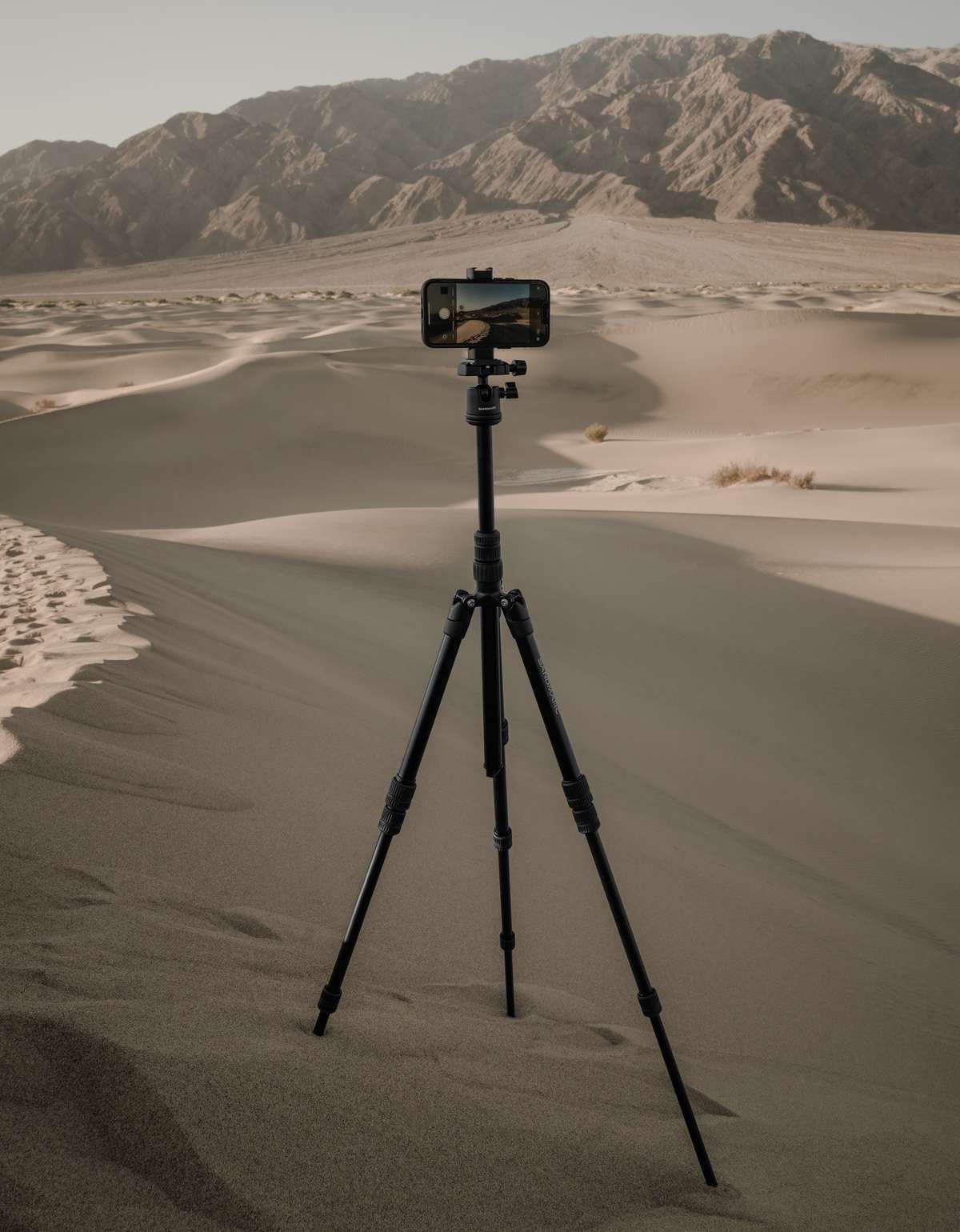 Designed to capture long exposure photography, light trails, low light portraits, time lapses and more. Crafted entirely out of high-grade Aluminum, the Tripod - Pro Edition is built to resist extreme weather conditions. The Tripod - Pro Edition is quick and easy to set up and contains a versatile ball-head. Enables iPhone users to have panoramic 360 rotation as well as portrait & landscape orientation.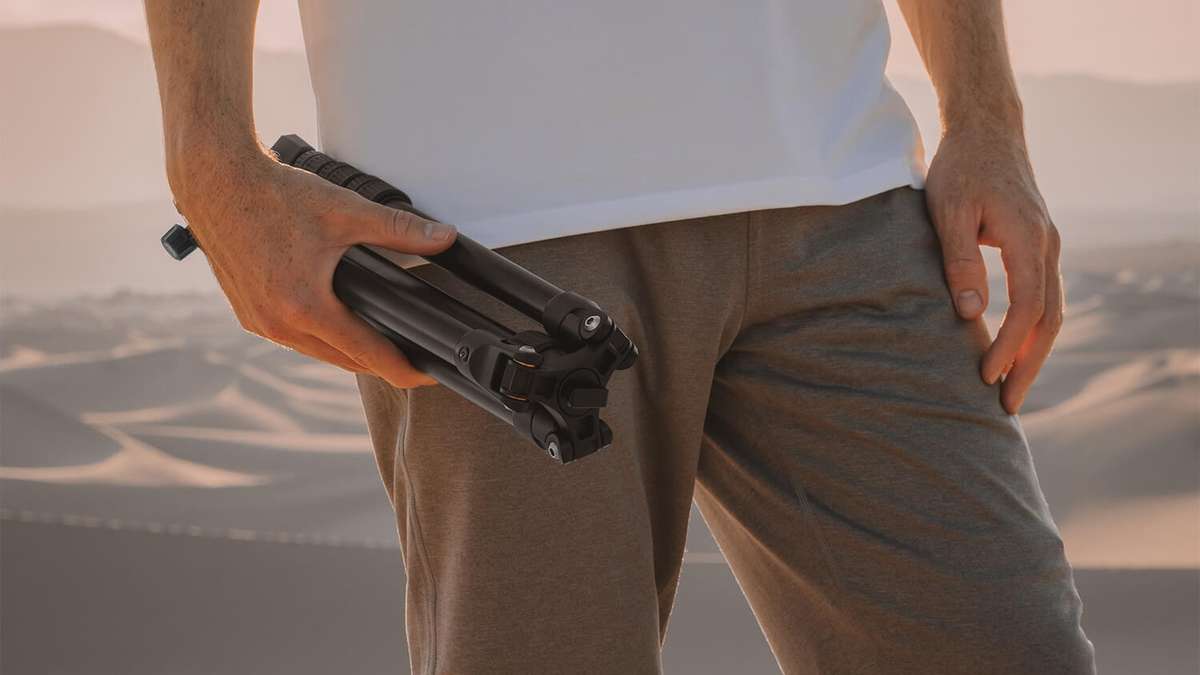 The Tripod - Pro Edition is compatible with all SANDMARC lenses & filters along with our light collection and leather iPhone cases. Allowing you to get the most out of your creation process.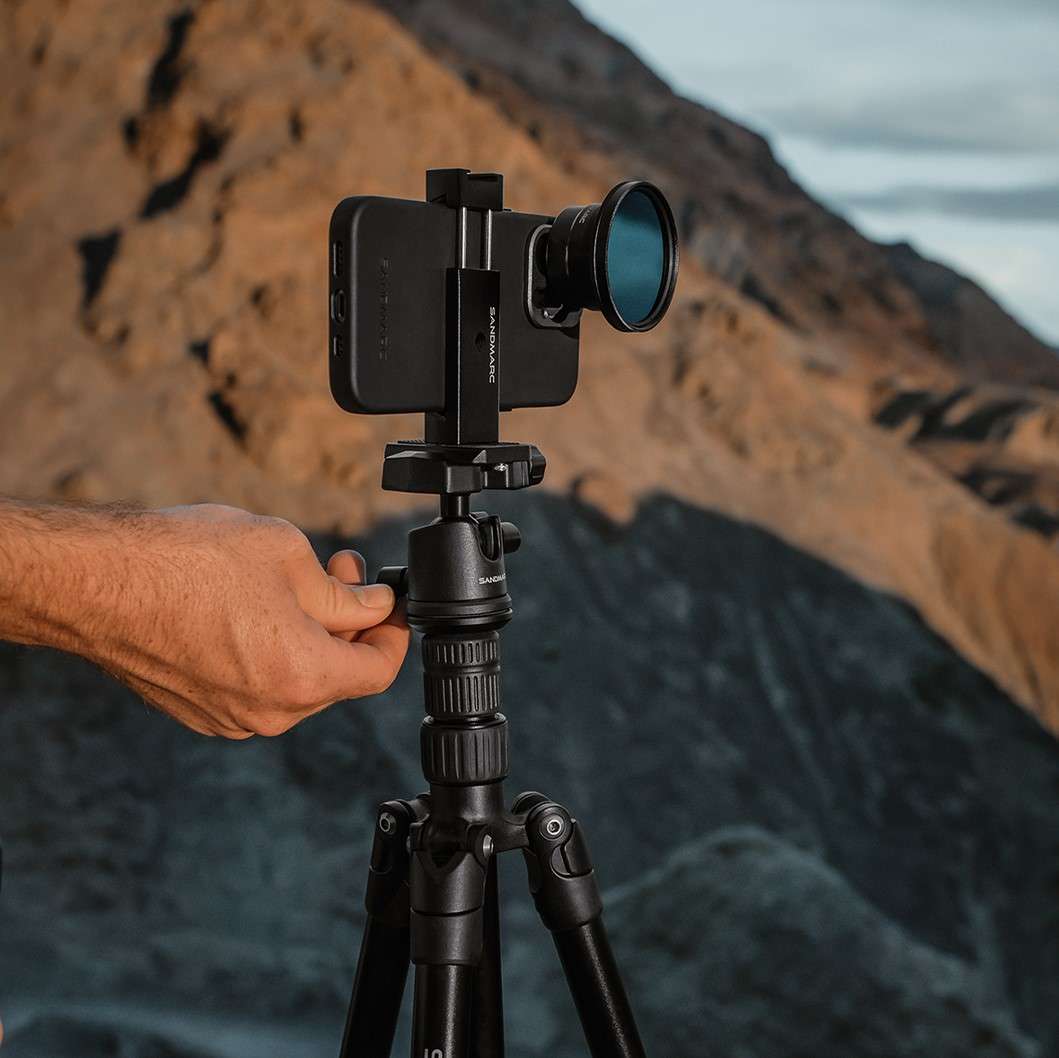 ☉ Material: Aluminum
☉ Maximum Height: 63.4 inches (161.1 cm)
☉ Minimum Height: 15.35 inches (39 cm)
☉ Leg Sections: 4 Sections
☉ Weight Capacity: 13.23 lbs (6 kg)
☉ Weight: 2.43 lbs (1.1 kg)


Compatibility

☉ iPhone 13 / mini, iPhone 13 Pro, Pro Max
☉ iPhone 12 / mini, iPhone 12 Pro, Pro Max
☉ iPhone 11, iPhone 11 Pro, iPhone 11 Pro Max
☉ iPhone XS Max, iPhone XS, iPhone XR
☉ iPhone X, iPhone 8, iPhone 8 Plus, iPhone SE
☉ iPhone 7, iPhone 7 Plus
☉ iPhone 6s, iPhone 6s Plus
☉ iPhone 6, iPhone 6 Plus
☉ iPhone 5, iPhone 4, iPhone SE
☉ GoPro Hero 10, 9
☉ Most DSLR / Mirrorless Cameras


Media
Images of Tripod - Pro Edition
Download Here