Press Release - Flex Dock
SANDMARC introduces the Flex Dock for Apple users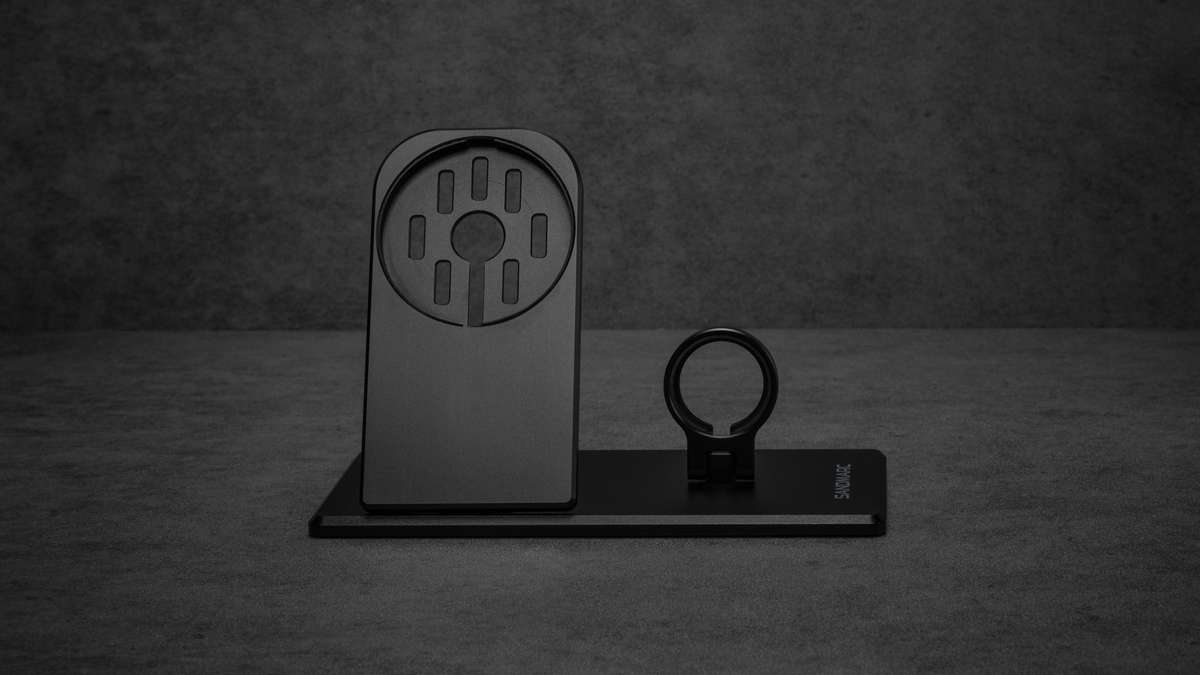 San Diego, California —
SANDMARC
, a brand specializing in designing products for photographers, filmmakers and travelers, launching its latest product, Flex Dock,
a versatile dual charging dock for iPhone, AirPods & Apple watch.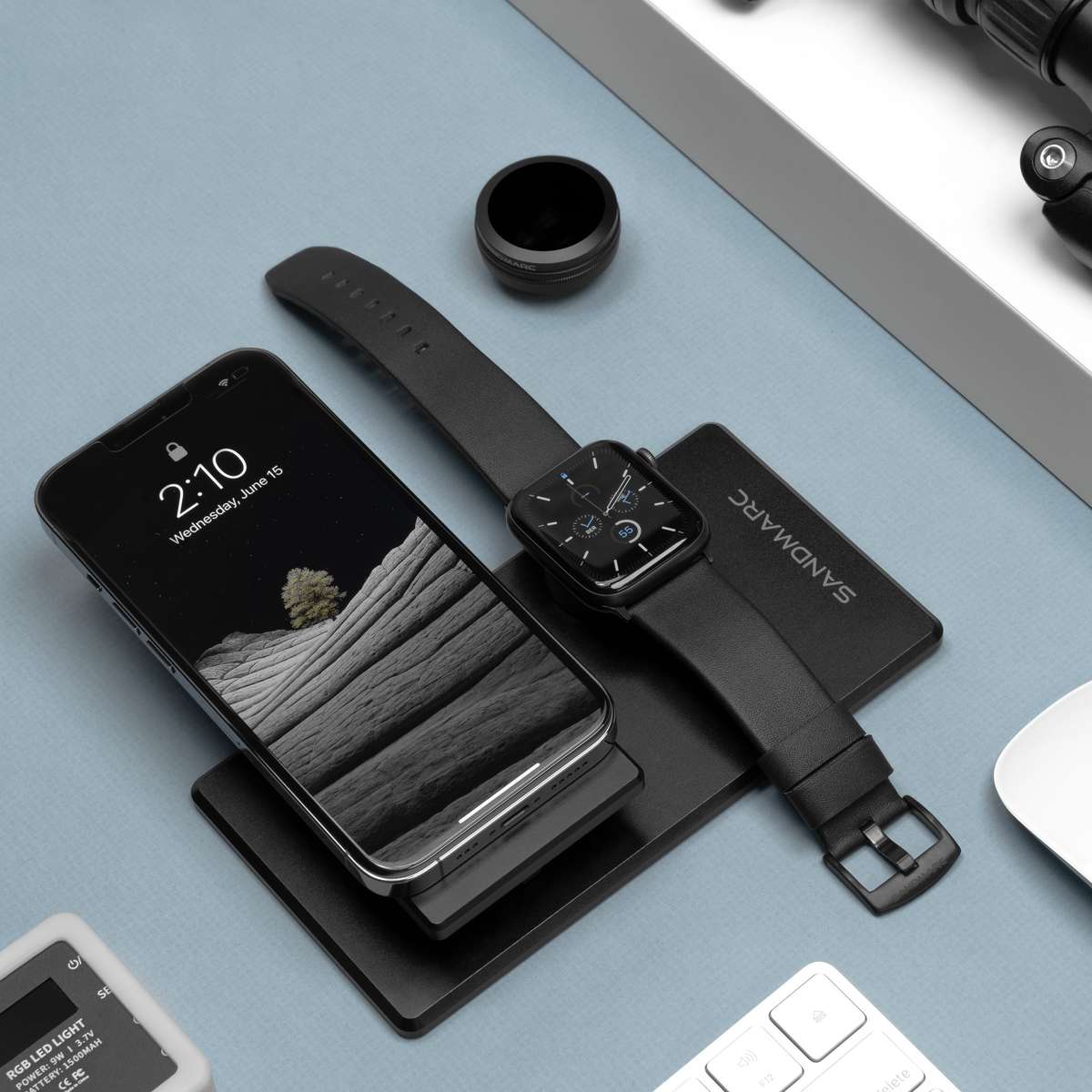 SANDMARC's vision to creating a seamless charging experience for your apple devices. Apple created MagSafe and Magnetic Watch charger for fast charging. SANDMARC seeks to elevate that experience creating a 2-in-1 dock for Apple's original charging system.
Foldable design for using the dock in multiple angles. Cut-outs for the MagSafe charger to remain cool during extended charging periods. And added weight for mounting your Apple devices with ease.
The Flex Dock is built from high grade Aluminum that is made to last. Designed to be lightweight & easily foldable to take on-the-go. It's collapsible feature was purposely crafted to open up a wider range of Apple products instead of focusing on only the latest models. Such as Qi certified products which consists of but are not limited to the iPhone, AirPods, & Apple Watch models.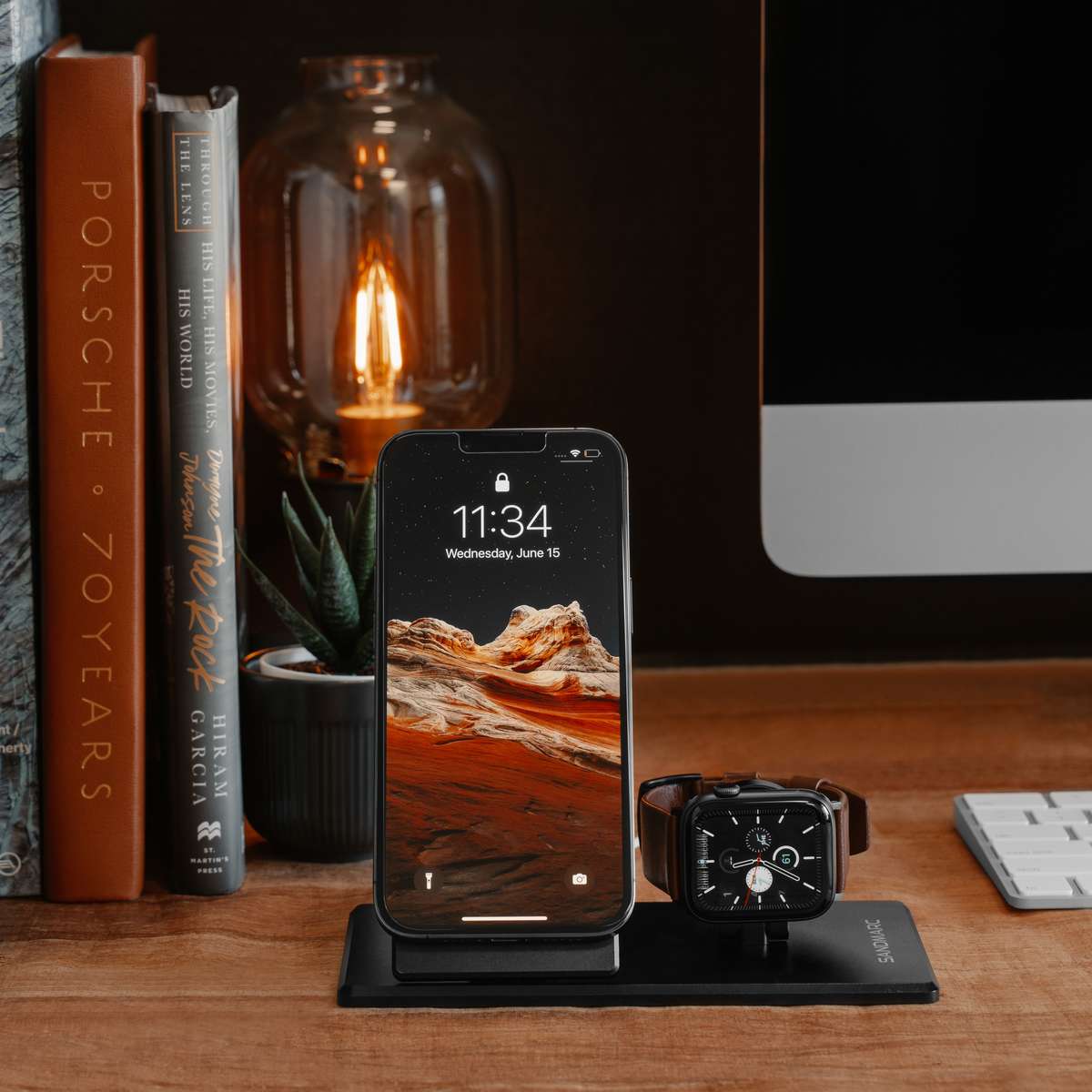 Wire cords tend to get tangled & are a big distraction. We wanted to eliminate that stress by creating a structured path for the cords to be out of sight.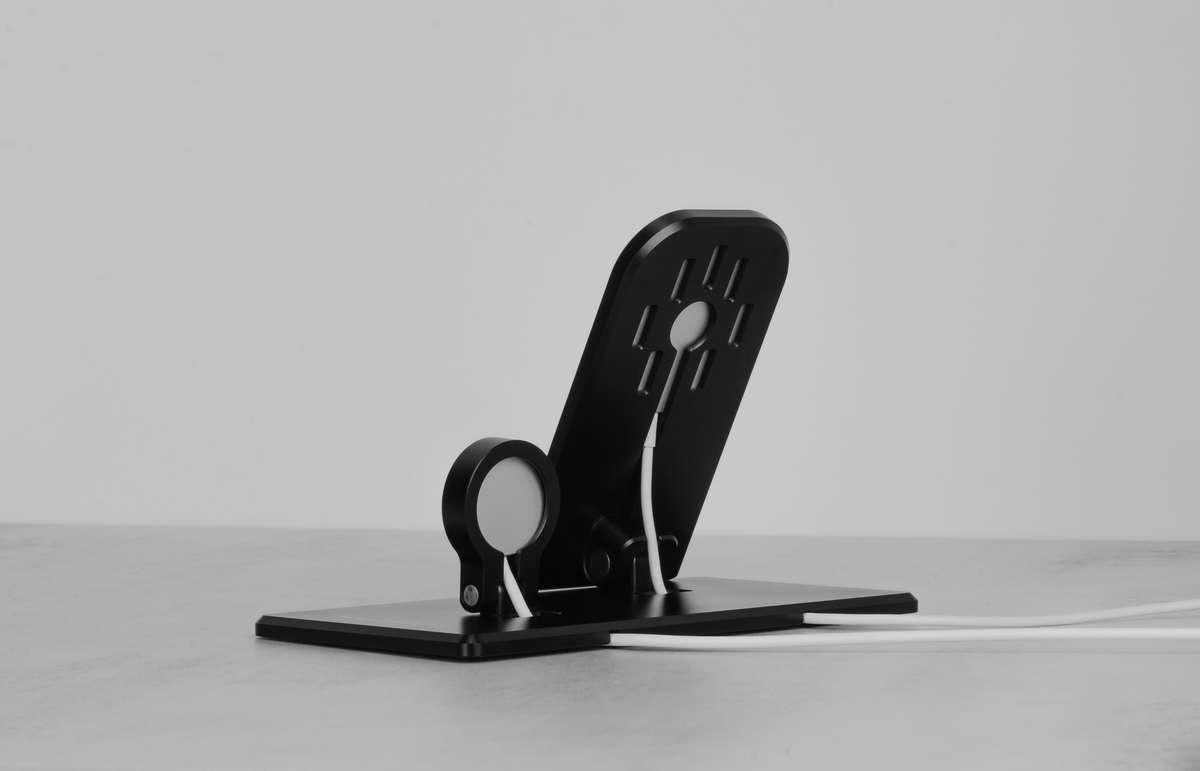 ☉ Material: Industrial Grade Aluminum
☉ Maximum Height: 4.8 inches (12.19 cm)
☉ Minimum Height: 1.2 inches (3 cm)
☉ Length: 6.5 inches (16.51 cm)
☉ Width: 3.5 inches (8.89 cm)
☉ Weight: 10.9 oz


Compatibility
☉ iPhone 13 / mini, iPhone 13 Pro, iPhone 13 Pro Max
☉ iPhone 12 / mini, iPhone 12 Pro, iPhone 12 Pro Max
☉ iPhone 11, iPhone 11 Pro, iPhone 11 Pro Max
☉ iPhone XS Max, iPhone XS, iPhone XR
☉ iPhone X, iPhone 8, iPhone 8 Plus, iPhone SE
☉ AirPods Pro, AirPods, AirPods with Wireless Charging Case
☉ Apple Watch Series 7, Apple Watch Series 6, Apple Watch SE, Apple Watch Series 5, Apple Watch Series 4, Apple Watch Series 3, Apple Watch Series 2, Apple Watch Series 1, Apple Watch 1st generation


Media
Images of Flex Dock
Download Here