Apple Watch Ultra (1 & 2)
Titanium Edition
Why we made this
The Titanium band made for the Apple Watch Ultra is a luxury piece designed to dress up or dress down. We're in the business of creating products that last a lifetime. Why not start off with a watch band that was built to last.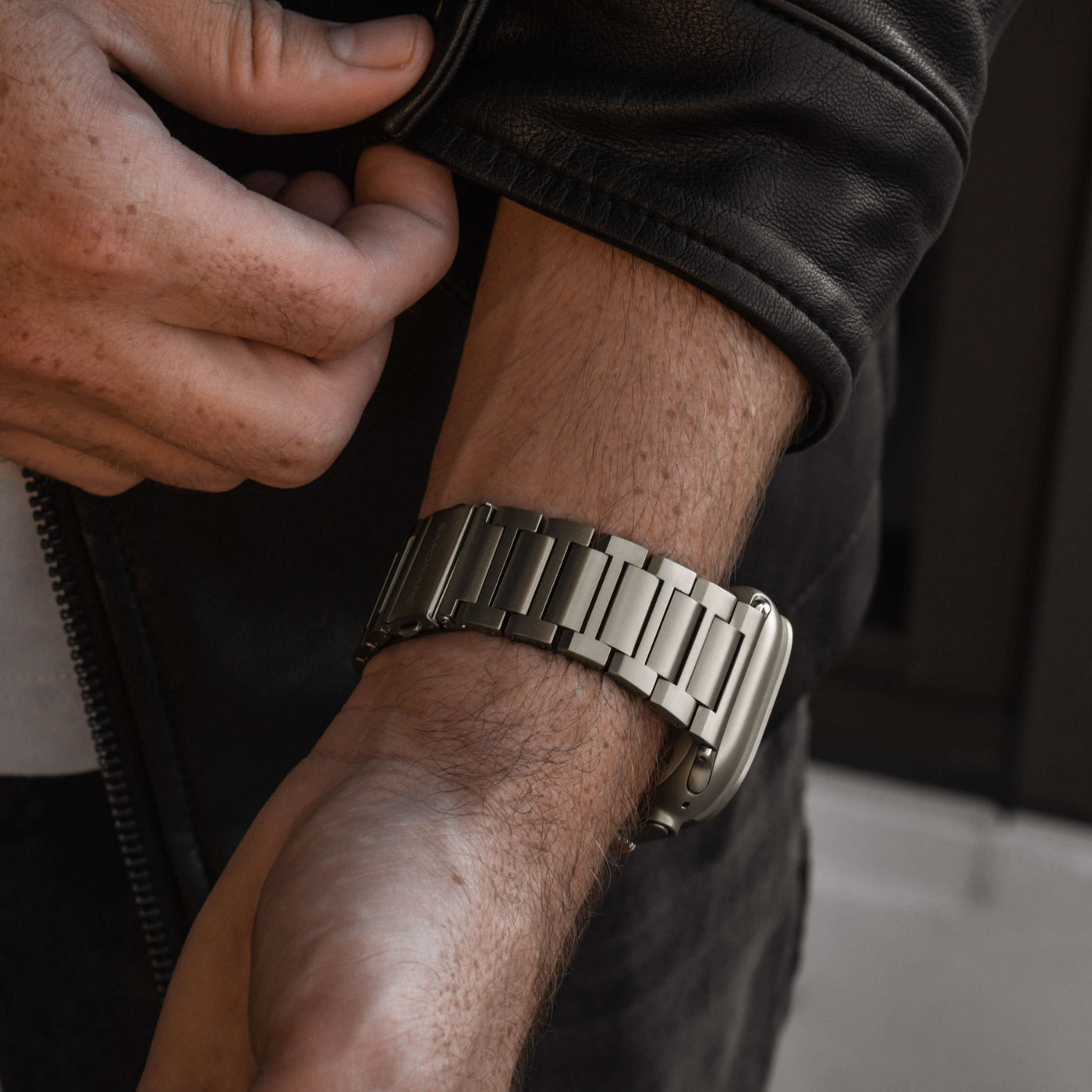 Apple watch ultra
Titanium Edition
Made from Grade 2 Titanium. It is highly durable and has a strong corrosion resistance. This commercially pure material is not only very strong but extremely lightweight.
Apple watch ultra
Titanium Edition
We have incorporated Stainless Steel on the Lugs (Connectors) & Capsa Pins. Embodying the stainless steel 316L material will securely connect the entire band. This application has high corrosion and high temperature properties.
An Apple Watch band made to