Long Exposure with iPhone - Tips & Tricks
Camera Apps + Lens Filters for iPhone
Have you ever wondered how you can shoot long exposure photography from your iPhone? Surly Apple must've added this functionality to one of the three iPhone 12 Pro cameras.


Long exposure is a distinctive style of photography with its beautiful motion blur and light trails. To achieve long exposure requires a slow shutter speed. Unfortunately, the ability to control shutter speed isn't built into any of the iPhone models.

However there are tips and tricks to help you achieve your vision...
iPhone Camera Apps For Long Exposure Photography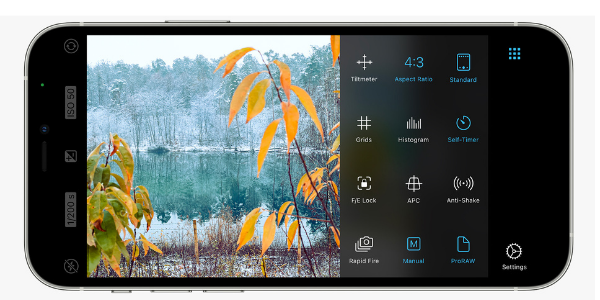 ProCamera.
ProCamera is an advanced photo and video editing software for seasoned photographers. With features like ProRAW capture (only available for iPhone 12), manual white balance, and adjustable fill light, ProCamera has all you need to shoot professional quality images from your iPhone.


With 4.7 stars and almost 4K reviews this app has been thoroughly vetted by a large community of iPhone photographers.
ProCamera is available for download in the app store
for a one-time purchase of $8.99. There are additional in-app purchases to gain access to the more advanced features.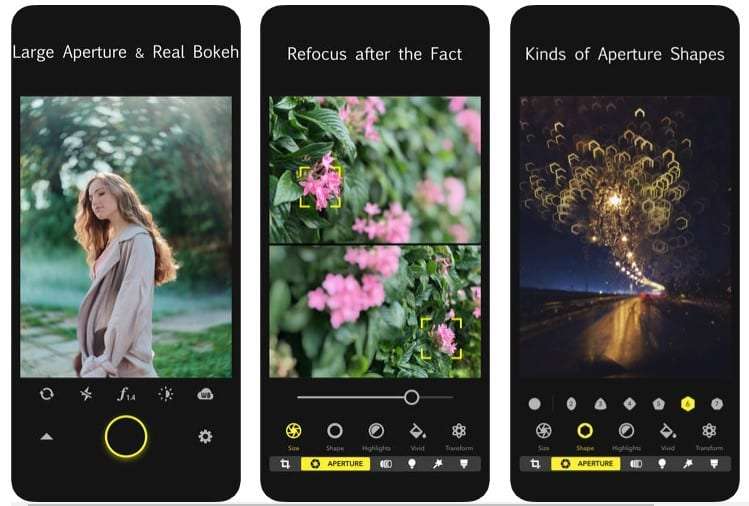 Focos
Focos is a user-friendly camera app that brings DSLR-like photography right to your iPhone. Manually control shutter speed to achieve your desired long-exposure photography.


Focos is known for a lot more than just its long exposure tool. With a variety of camera and editing options, this app is a one stop shop for iPhone Photographers.


iPhone Lens Attachments for Slow Shutter
Attachable lens filters for the iPhone are also a great option for shooting long exposure. Instead of creating an artificial effect with a camera app, an iPhone lens filter adds a physical filter to your iPhone camera. SANDMARC designs premium iPhone lenses and filters with multi-coated, anti-reflective cinema glass.
Hybrid Filter
Hybrid Filters combine the depth of field and controlled shutter speeds of a neutral density filter with the vibrant colors and contrasts of a polarized filter.

Landscape photography and outdoor filmmaking now have an even more cinematic look. By protecting the camera from overexposure and improving the high dynamic range, the Hybrid Filter gives you the highest possible control over your camera.
Motion Variable Filter
Created with durability in mind, the Motion Variable ND Filter is engineered from a cinema glass yielding true to life colors, accurately adjusting exposure and avoiding cross vignetting (X bar) commonly seen in other variable ND filters. The aluminum frame is laser etched with precise markings that indicate "ND" levels or "Stops of light" for easy adjustment.
How To Shoot Long Exposure on iPhone
Your approach to shooting long exposure photography will depend on which app or filter you choose as your tool. However there are a few general rules of thumb to follow.


Use a slow shutter speed of around 10-30 seconds. If your shooting a fast moving object such as a train you can adjust your shutter to a faster speed.
Set up your camera in a steady position to avoid any vibration or movement. Tripods are the most ideal option but a steady hand may be able to pull it off.
Maintain focus on your subject. You can manually lock focus or use the autofocus built into your iPhone camera.