Scape ND Filters - iPhone
Select Filter Set:
ND4, ND8, ND16 (3-Pack)
Scape ND Filters reduce the intensity of light coming to a camera allowing you to take control of your iPhone's exposure & shutter speed. Ideal for creating cinematic videos and long-exposure photography.
Scape Filters can also be used with our iPhone Cases using a Step-up Ring. Compatible with SANDMARC Telephoto, Anamorphic and Wide Lenses.
☉ Universal Clip-on mount*
☉ Wide, Anamorphic & Telephoto Lens Compatible
TECHNICAL DETAILS
☉ Glass - Multi-coated
☉ Frame - Aluminum
☉ Weight- 22 g (0.77 oz)
☉ Inner Diameter - 40.6 mm
☉ Outer Diameter - 50 mm

RECOMMENDED USE:
☉ Cloudy Days (Winter): ND4 / ND8 Filter
☉ Mild CloudyDays (Fall, Spring): ND16 / ND32 Filter
☉ Sunny Days (Summer): ND64 / ND128 Filter

* Light leaks could occur when sun is directed at back side of the clip-on:
+ Please avoid direct sunlight towards the back of the filter clip
+ Place the clip-on mount as far towards the iPhone as possible Light leaks could occur when sun is directed at back side of the clip-on
+ The alternative option is to use our Pro Case and Step-up Ring, which works with one iPhone camera at a time but completely avoids any light gaps that may occur

COMPATIBILITY
☉ iPhone 15 Pro Max, iPhone 15 Pro, 15 Plus, 15
☉ iPhone 14 Pro Max, iPhone 14 Pro, 14 Plus, 14
☉ iPhone 13 Pro Max, iPhone 13 Pro, 13 Mini, 13
☉ iPhone 12 Pro Max, iPhone 12 Pro, 12 Mini, 12
☉ iPhone 11, iPhone 11 Pro, iPhone 11 Pro Max
☉ iPhone SE (All models)
☉ iPhone XS Max, iPhone XS, iPhone XR
☉ iPhone X, iPhone 8, iPhone 8 Plus, iPhone SE
☉ iPhone 7, iPhone 7 Plus
☉ iPhone 6s, iPhone 6s Plus
☉ iPhone 6, iPhone 6 Plus
☉ iPhone 5, iPhone 4

☉ Samsung S20, S20 Ultra, Z Flip
☉ OnePlus 8 Pro, 7 Pro, Huawei P40 Pro, P30 Pro
☉Samsung Note 10, S10+, S10, Note 9, S9, S9 Plus
☉Samsung Note 8, S8, S8 Plus, S7, S7 Edge
☉Google Pixel 4, Pixel 3, 3a, Pixel 2, Nexus 6P, Nexus 5x, Nexus 5
☉Most other LG, Samsung, Huwaei, One Plus & Motorolla Flagships
Please select the filter set above:

Scape Filter (3 Pack)
☉ ND4 (2-Stops)
☉ ND8 (3-Stops)
☉ ND16 (4-Stops)
☉ Phone Clip Mount

Scape Plus Filter (3 Pack)
☉ ND32 (5-Stops)
☉ND64 (6-Stops)
☉ ND128 (7-Stops)
☉1 x Phone Clip Mount
RETURN POLICY
If, for any reason, you're not completely satisfied, you can return your item and receive a full refund within 30 days of delivery. The item you are returning must be repackaged and is in the original condition you received it. Returns are not allowed for the purpose of getting a future promotional deal. 
UNITED STATES
We offer free shipping for all US orders. Business days refers to Monday - Friday excluding holidays.

☉ Free Shipping (3-5 Business Days)
☉ 2nd Day - $19 (2 Business Days)
☉ Overnight - $29 (1 Business Day)

Orders made on Friday for overnight shipping will arrive Monday as most carriers do not deliver on Saturdays. 2nd Day orders will arrive the following Tuesday.

INTERNATIONAL
☉ Standard - $19.95 (1-2 Weeks)
☉ Express - $40 (3-7 Business Days)

For all international shipments, the standard delivery time is 2-3 weeks depending on customs clearance. Note that there are countries that we only offer DHL or FedEx shipping due to issues of the postal delivery system. All international DHL & FedEx shipments cost $40.


Reduce blown out images and improve dynamic range
Reduce blown out images and improve dynamic range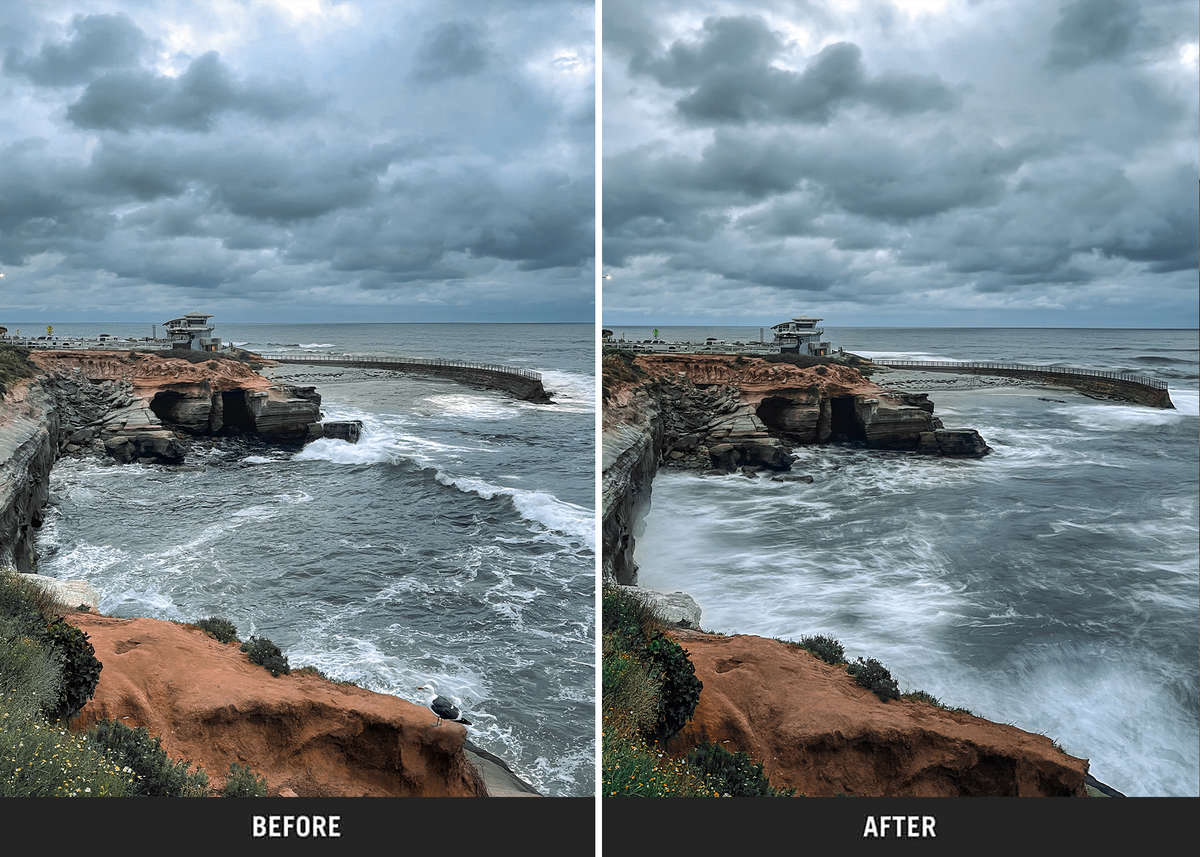 Long Exposure Photography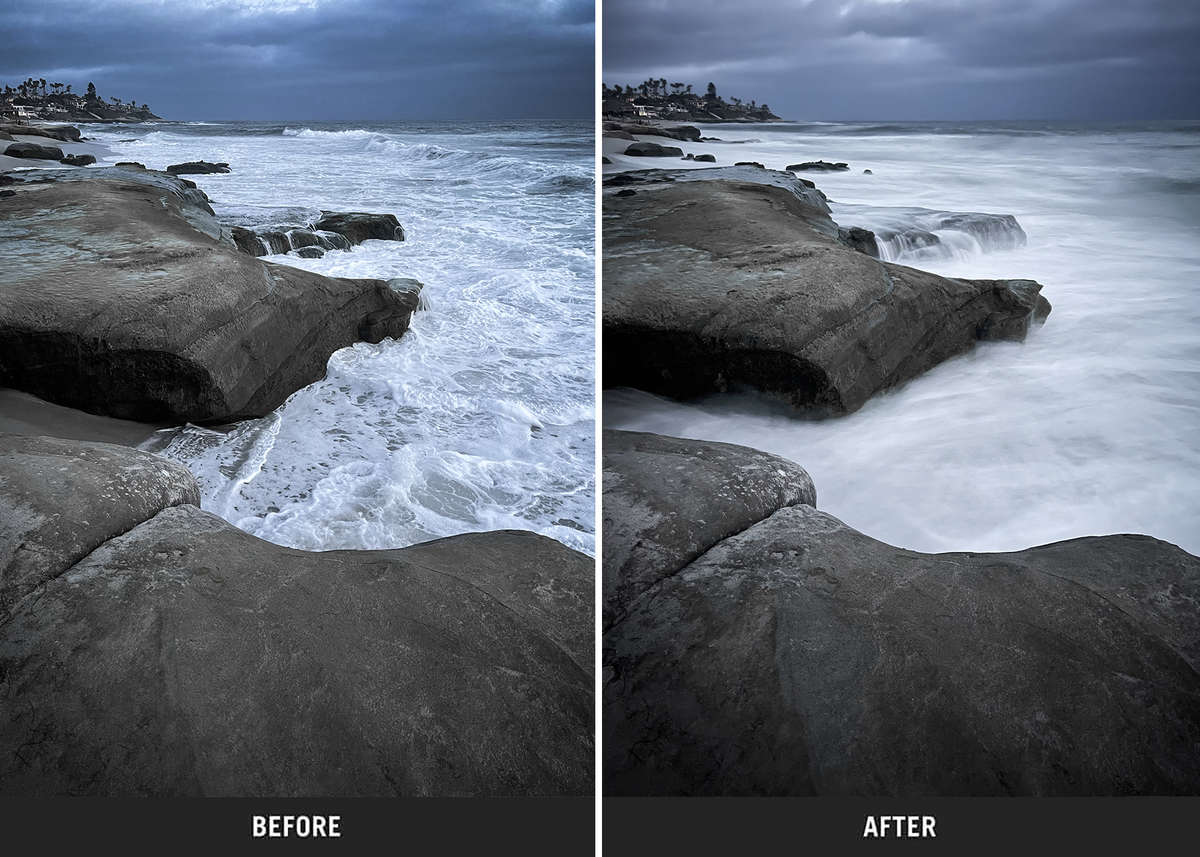 For photography, uncoated filters are more likely to set up lens flare. Multi-coating provides a refined quality with further enhanced and accurate transmission of light and colors. On the exterior filter frame, we used an aluminum frame material that provides the lightest yet most durable finish to our filters.