Rome Travel Guide: 5 Things You Must Do On Your Trip to Rome
Founded in 753 B.C., Rome, Italy is a city rich in history. Rome has endless sites to see. Planning your trip can be overwhelming, especially if your stay in Rome is short. To maximize your time, we've curated a list of the top 5 things you must do on your trip.
1. The Colosseum & Roman Forum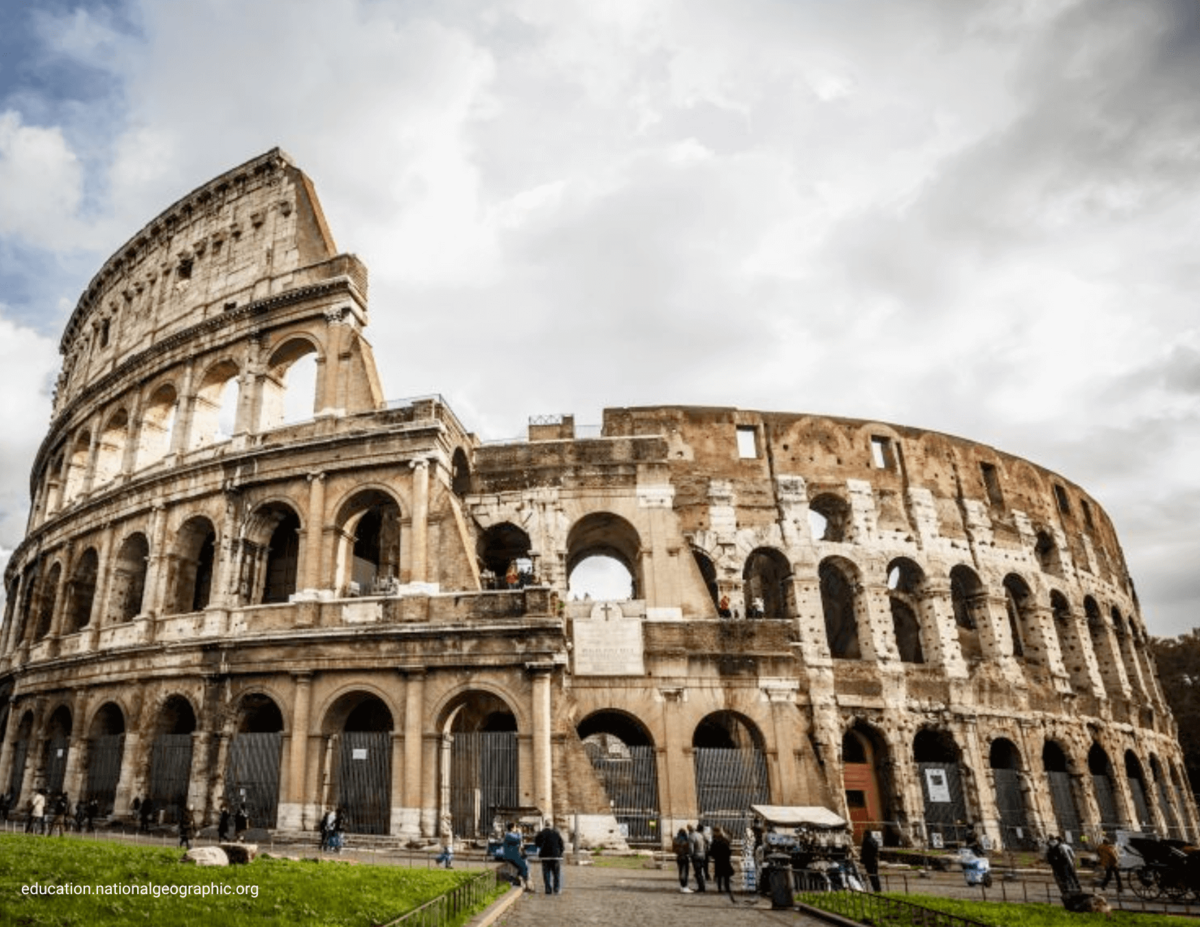 The Colosseum is located in the heart of Rome and was built between C.E. 70 and 72. It was an amphitheater that held gladiator fights. The gladiators were often slaves or serious criminals who traded their death penalty for a lifetime in the arena. The fights were violent and many gladiators lost their lives.
The gladiators would even fight animals such as lions, and bears. The Colosseum was built to hold water, and they would fill the middle to have naval battles. Labeled as the 7th wonder of the world you won't want to miss this architectural gem.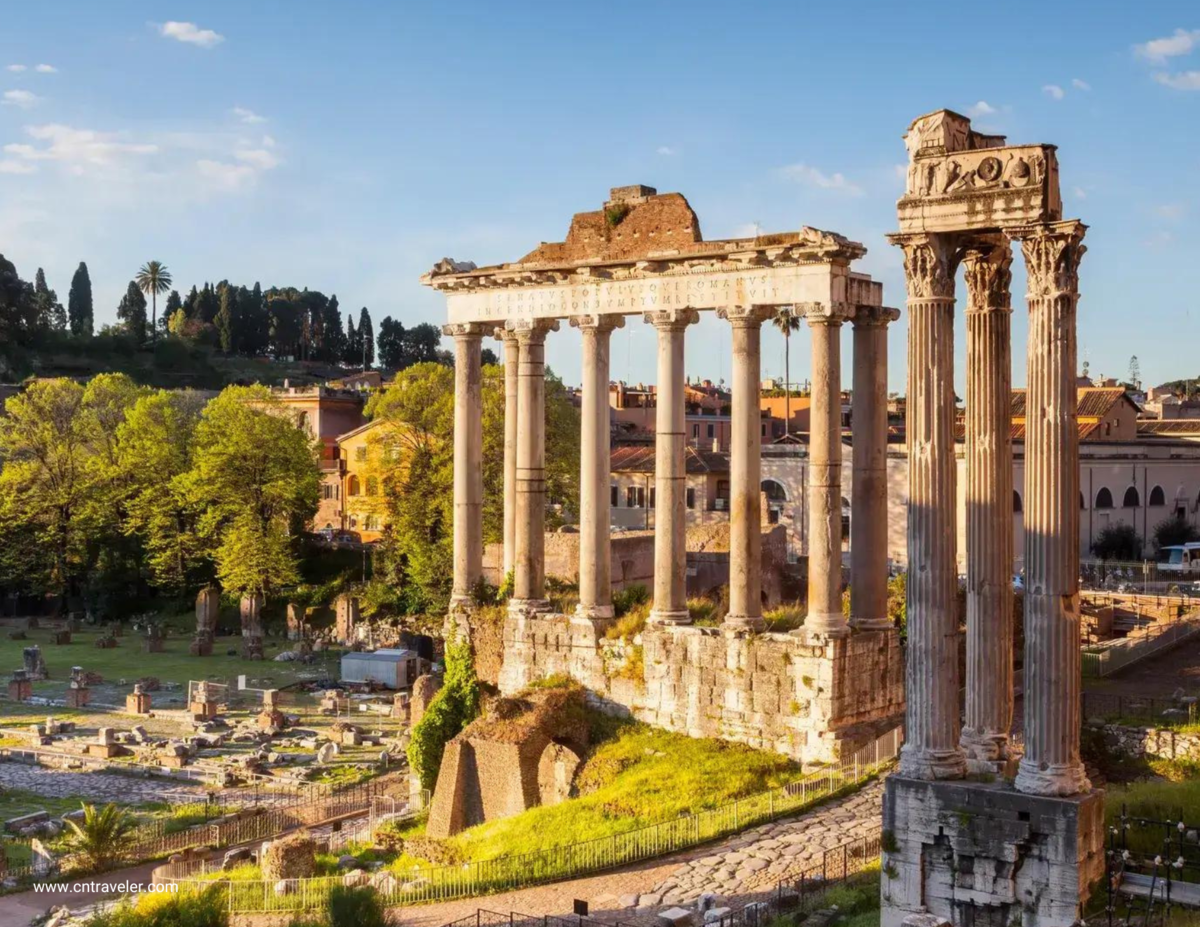 The Roman Forum was the location of many important religious, political, and social activities. Before the rise of these events in 500 B.C., the Roman Forum was used as a marketplace.


Walking through the Roman Forum feels surreal as you are surrounded by numerous Roman ruins. The Roman Forum is home to two major monuments. One is the Temple of Julius Caesar, who was an assassinated dictator. The other is the Arch Of Septimius Severus, which is the largest arch in Rome.
What is the best way to tour the Colosseum and Roman Forum?
The Colosseum and the Roman Forum are paired together because they are within walking distance of each other. It is highly recommended that you do a guided tour at both these sites. A tour guide will add to your experience, and give you context.


Many tours pair these two together and include a pass to cut the lines at the Colosseum, which is worth it. Be sure to secure your spot by booking two-three weeks in advance.
Do you need a tour guide recommendation?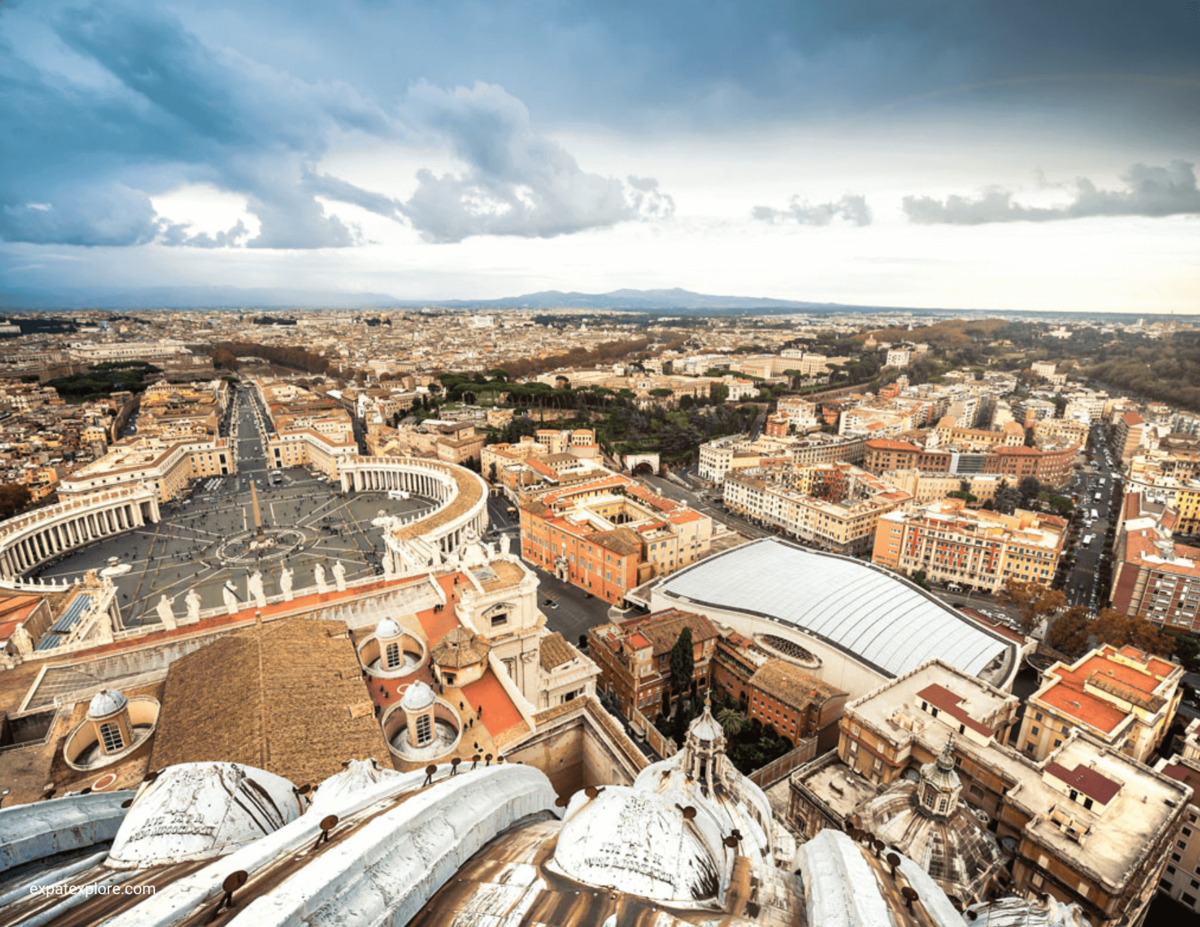 The Vatican is a small independent state and is not considered a country. It is located on the west bank of the Tiber River and is the central authority of the Roman Catholic Church.


The Vatican is 100 acres with a two-mile city border. Don't let the size fool you, with 54 Vatican museums, there is a lot to see. One of the prominent sites is the Sistine Chapel, which holds numerous paintings by Michaelangelo.


He worked on the Sistine Chapel in 1507 for four years, and then again from 1536 to 1541. The work he did was so intensive that it permanently damaged his eyesight.
What is the best way to tour the Vatican?
As always, if you want to dive deeper, getting a tour guide is the way to go.


Planning your own itinerary at the Vatican can be overwhelming. The tour guides book the tickets for you as well, so it takes away the hassle.


Planning a self-guided tour? Purchase your tickets two to three weeks in advance. During the summer months, a month in advance is best to ensure that you secure your tickets.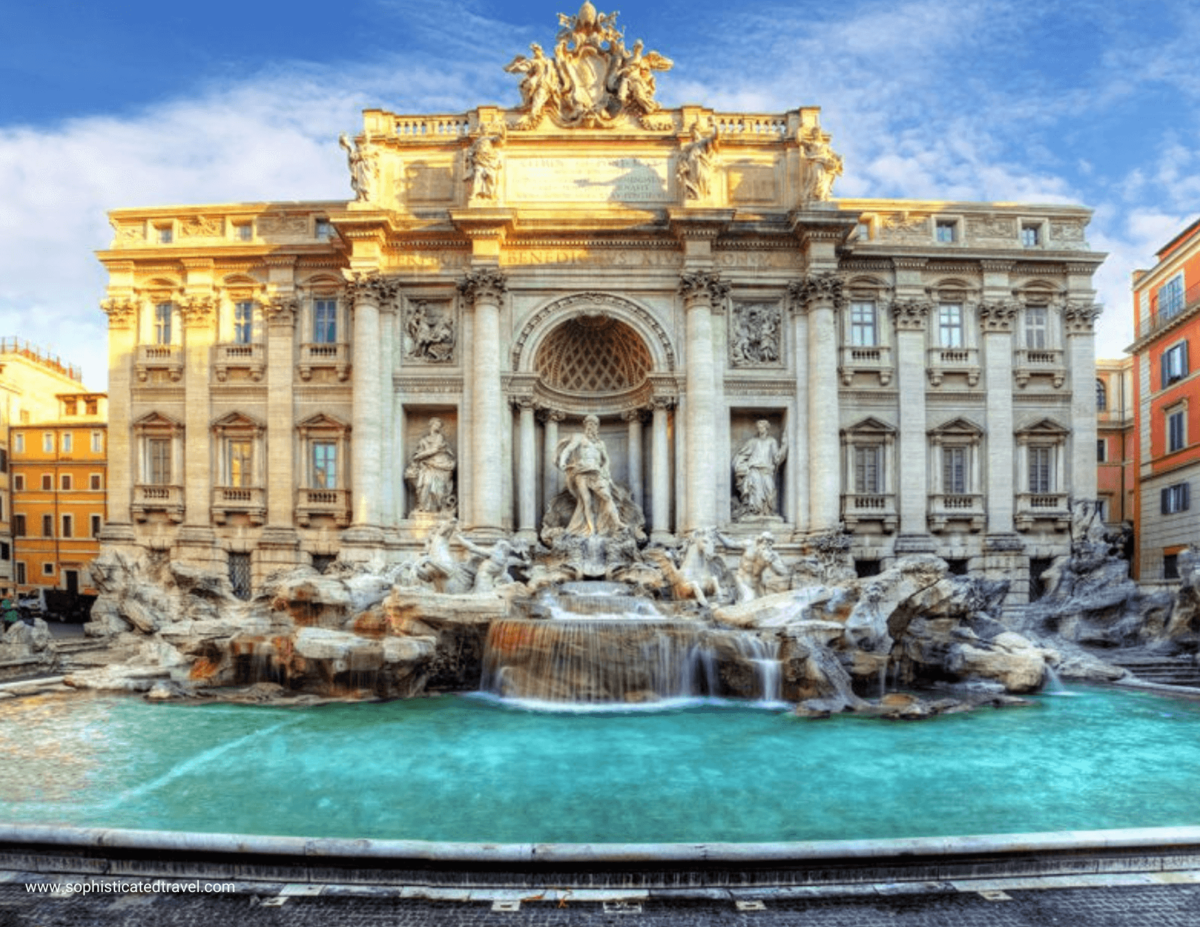 Ancient Romans are known for creating aqueducts that streamed fresh water into the city. Because of this they are known for their well designed fountains. One of their most famous fountains is the Trevi Fountain.


The Trevi Fountain is located on top of one of the main aqueducts. It is a renovated version of an older fountain. The old fountain was re-designed by Roman-born architect Nicola Salvi in 1732.
What is the best way to tour the Trevi Fountain?
The Trevi Fountain can get crowded. It can be overwhelming when you walk up and see the crowds, but keep in mind that people are constantly cycling in and out. If you want a less crowded experience people recommend getting there at sunrise.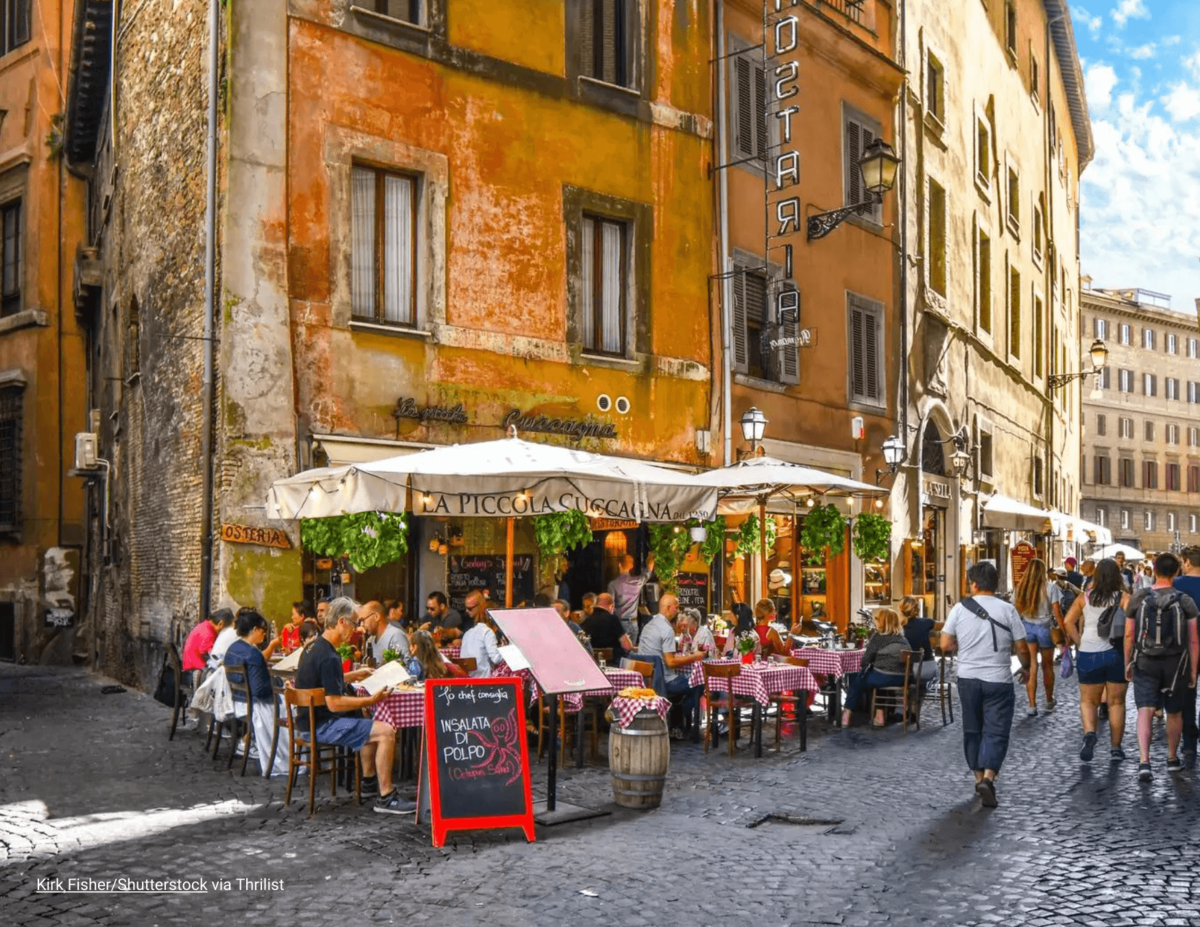 Each region of Italy specializes in a particular type of food. There are numerous variations of pasta and pizza that an average tourist would not know about.


A food tour is a great investment. It gives you an opportunity to learn about Rome's local cuisine. It is well worth your time. You may be so full that you won't be able to walk at the end, but when in Rome...


Visiting Rome is amazing, but it is an information overload in the middle of a bustling city. Italy is a beautiful country!


Having a day away, and seeing the surrounding cities is worth it. If you have minimal time and want to get the most out of an excursion, it is worth booking a tour. A tour is ideal since most of the surrounding cities are a little more difficult to travel to. Tours often include food, and transportation, so you end up spending less.


Listed below are cities we recommend having day trips from Rome.
Italy is broken up into regions, and Tuscany is a region. Rome is a city in the region of Lazio. Tuscany is the next region to the north of Lazio, which makes it perfect for a day trip.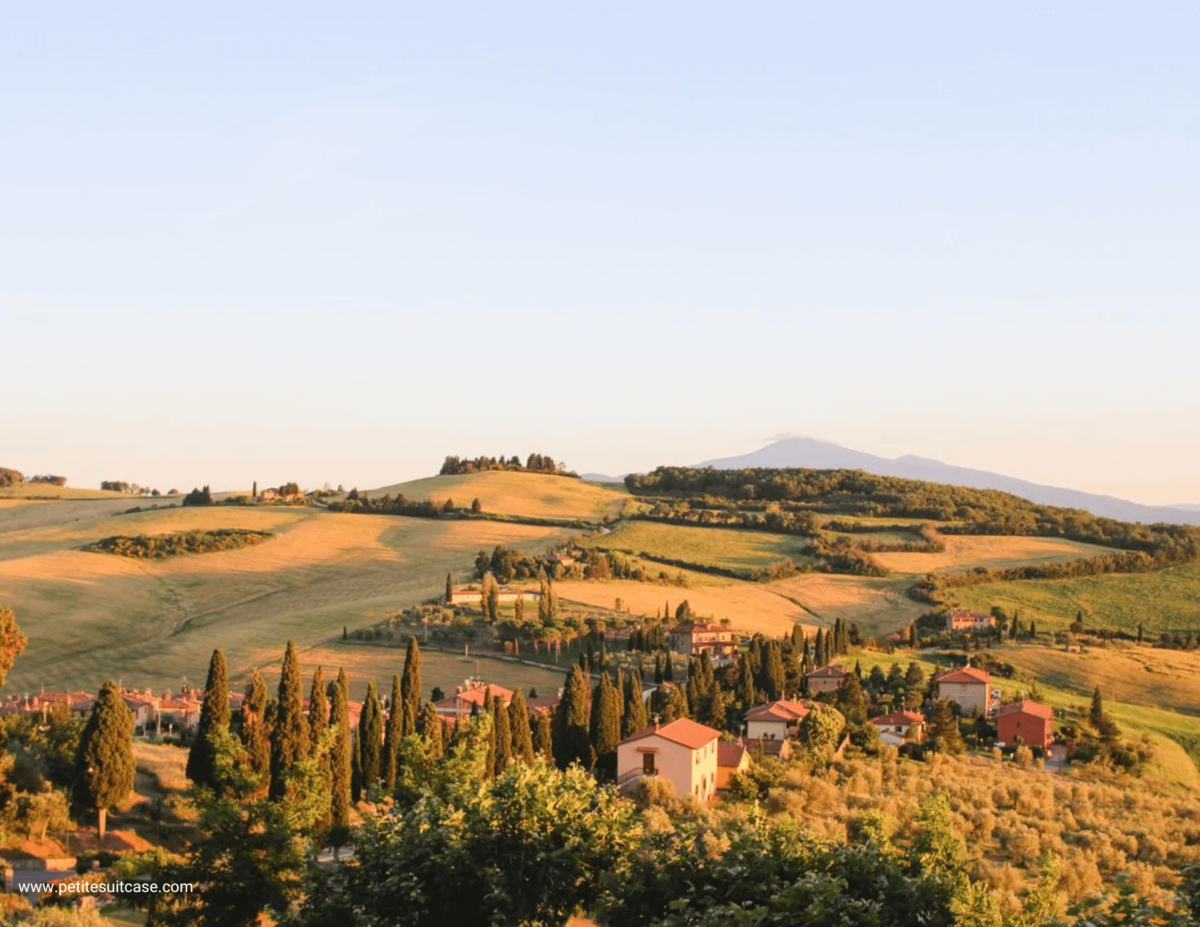 What is Tuscany known for?


Tuscany is known for its iconic rolling hills filled with vineyards. You will want to spend the day wine-tasting, and relaxing.


Train: 3-4 hours depending on where you go.
Bus: 2-3 hours depending on where you go.


The Amalfi Coast is a coastline in southern Italy overlooking the Tyrrhenian Sea and the Gulf of Salerno.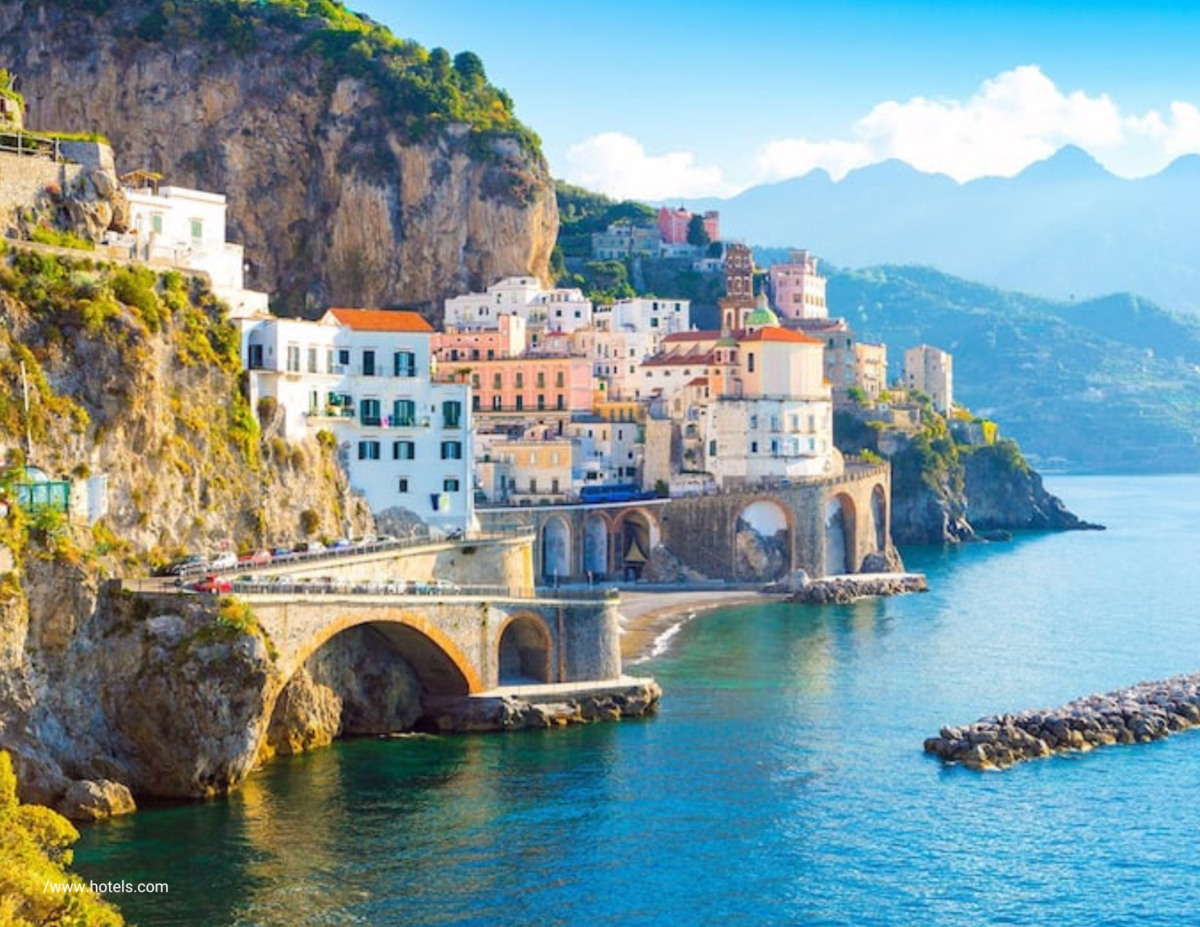 What is the Amalfi Coast known for?


The southern coast is known for its beautiful beaches and quaint villages.


Distance From Rome:
Train: 3.5 hours
Bus: 5 Hours


Pompeii was a city in the region of Campania. In 79 CE, it was destroyed by a huge eruption from Mount Vesuvius.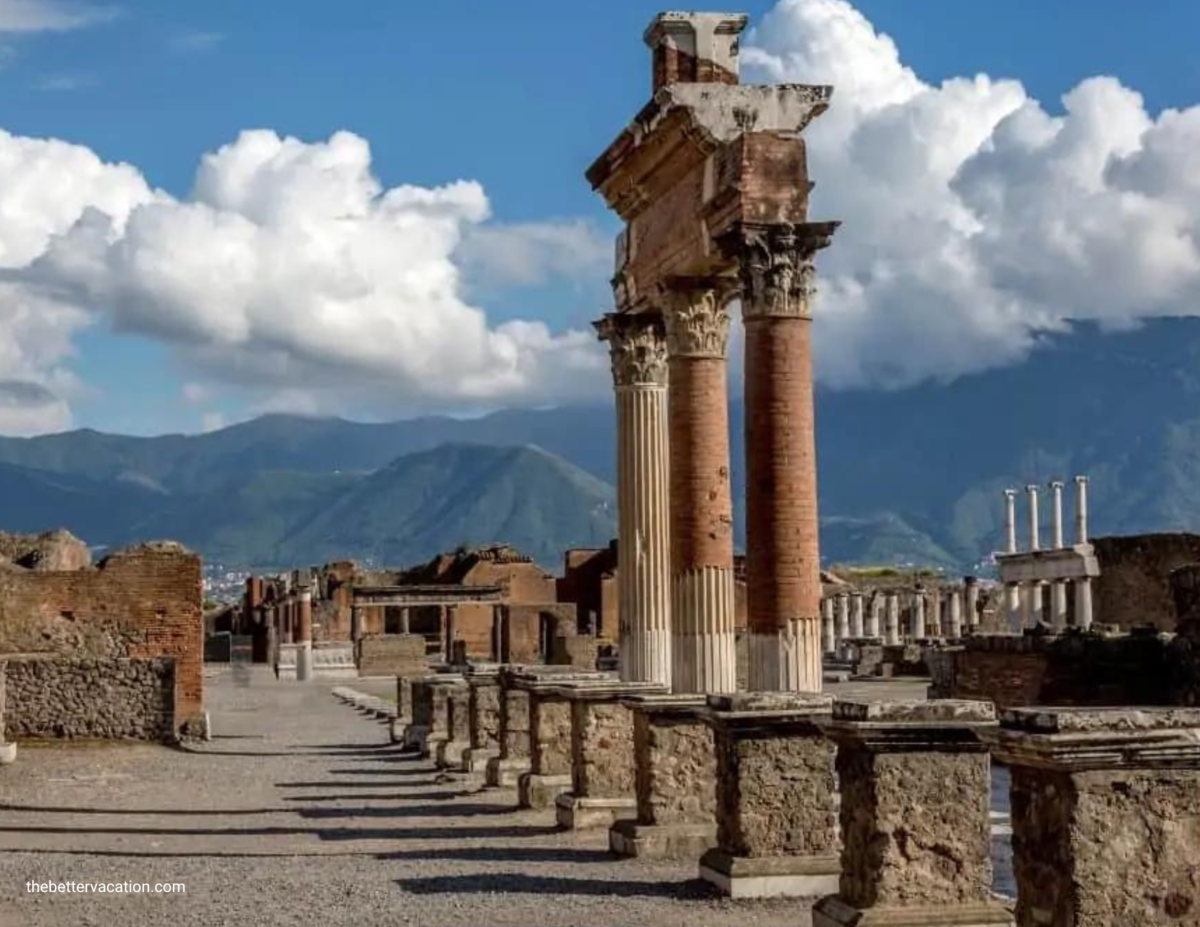 What is Pompeii known for?


The city is known for its amazing preservation due to the ash and layers of pumice caused by the volcanic eruption. It was discovered in the 1700s and astonished the world because it is a city frozen in time.


This city holds many archaeological finds from the Greco-Roman era. A trip to Pompeii will make you feel like you are going back in time.


Distance From Rome:
Train: 2 hours
Bus: 4 hours


Why do we recommend tour guides?
Rome is massive and holds a robust amount of historical information.
To gain a full understanding of Rome, hiring a tour guide is a great option. This will guarantee that you experience and appreciate all that Rome has to offer. Most of the tours are walking tours, so be sure to pack a comfortable pair of shoes.
Rome is an iconic city to visit, and you will learn a lot of history. It is usually the first city many people visit when traveling to Italy. Beginning your Italian exploration in Rome is a great way to learn about this captivating nation.